Our Innovative UV Pipeline Relining Services in Western Sydney
Despite trenchless technology continuing to be the go-to rehabilitation option for many ageing and damaged underground drains and sewer lines, UV Pipe Relining is yet to gain widespread attention in Australia. 
Despite this, plumbing industry professionals are confidently predicting a prosperous future as more plumbing companies begin to understand the beneficial features of this curing method. UV pipe relining is fast becoming an invaluable tool in rehabilitating aged underground and above ground pipes, providing an effective repair service at a fraction of the cost and time over traditional methods of pipe repair. With its ease-of-use and range of applications, it's no wonder why more plumbing companies, including Revolution Pipe Relining, are turning our heads towards this innovative pipe relining solution.
As one of the premier companies that first offered UV relining in Western Sydney, we'll discuss how it works, its benefits, and why you should consider this pipe rehabilitation option should you ever need pipe repair. 
What is UV Pipe Relining and How Does it Work?
UV pipe relining is a trenchless pipe rehabilitation technique that is used to repair and replace existing pipelines without extensive excavation. This method creates a new pipe within an existing pipe, using a UV-activated liner material that is inserted into the host pipe. 
Depending on the nature of the installation, this might be done below ground, within wall cavities or even underwater, but faster and more efficiently than traditional pipe replacement while significantly reducing the construction cost associated with severe damage or aging drains and sewer pipes. The entire process from start to finish doesn't require much time and can usually be completed in less than a day.
As an alternative to traditional pipe repair techniques, such as excavation and traditional pipe lining methods, our UV pipe relining services in Western Sydney offer a number of distinct benefits that can save time and money while creating a strong and durable pipeline. 
Minimal Disruption to Property 
The biggest advantage of our UV pipeline relining service at Revolution Pipe Relining is that it requires minimal disruption to the surrounding environment. As opposed to the intrusive excavation required for traditional methods, UV piping can be installed through existing access points without needing to dig up landscaping or hardscaping. This makes it ideal for situations where access points are limited or where disruption needs to be kept at a minimum, such as in areas with sensitive utilities or near other residential or commercial buildings.  
Minimal Worksite Footprint 
Another major benefit is that our Western Sydney UV pipe relining requires only a minimal worksite footprint, which means there is much less impact on your landscape than traditional pipe rehabilitation methods would have. This means not only saving time but also saving on labour costs associated with digging trenches and disposing of excavated material. 
Efficient and Faster Curing Times 
Because there is no need for extensive excavation, the installation process itself can be completed much faster than traditional methods would allow. Additionally, because curing times are accelerated with ultraviolet light exposure, curing time is significantly shorter than with other types of lining processes. This means that you can have your pipes back in service more quickly with UV relining services than any other method can provide. 
Stronger and More Durable Outcomes 
Finally, because of the unique materials used in this type of pipe repair process, our outcomes tend to be stronger and more durable than those produced by older pipe relining techniques such as open-cut replacement or slip-lining techniques. In fact, many experts agree that these UV liners are stronger than new uncoated metal pipes.   
No Damage to Existing Drains and Sewer Lines  
Another great advantage offered by our UV pipe relining services is that they do not damage existing drains and sewer lines like some other techniques might do when attempting to repair them. Instead, we provide an effective solution without having any negative effects on the surrounding infrastructure.   
Top-Notch UV Pipe Relining Services in Western Sydney
Revolution Pipe Relining can provide Western Sydney- and surrounding suburbs- with the latest technology in no-dig pipe repair. We have expertly repaired thousands of linear feet of piping without the clutter and hefty price tag attached to traditional pipe replacement. Our UV pipe relining method is trusted, efficient and cost-effective – perfect for residential and commercial customers alike. 
With more than four decades of experience in the plumbing industry, you can rest assured to receive professional, honest, and trustworthy service from our skilled team of pipe relining contractors. Our team of knowledgeable specialists invite you to get in touch for a free consultation, so we can help you develop a tailor-made plan to ensure that your pipes stay in top condition. To request an estimate, call our direct line on 1300 844 353 today. We are looking forward to restoring your pipes. 
UV PIPE RELINING IN ACTION
How Does UV Pipe Relining Work?
It's quite simple really. After the liner has been installed into your pipe line the uv light is inserted right to the end of the pipe work then pulled back through the pipework by a computer controller until the entire line has cured.
That's it done… in minutes not hours.
UV PIPE RELINING Sydney REGIONS We Service Include: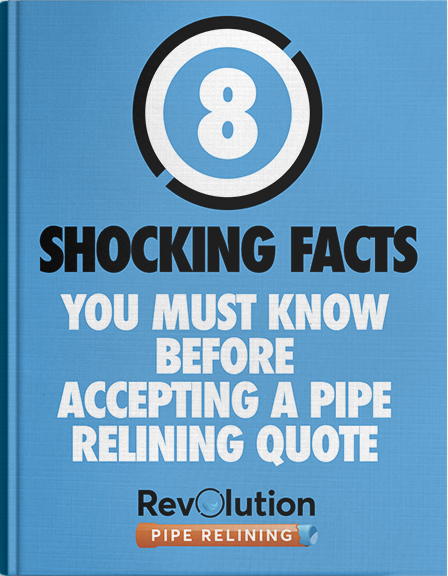 INSIDER FACTS YOU MUST KNOW BEFORE SELECTING A RELINING COMPANY.
This free report will give you 8 powerful points of information to help you select the right company to do your relining and how to ask the right questions about their service and policies.