UV Pipe Relining North Shore- How Does it Work?
Are you searching for a reliable way to repair residential drains and commercial sewer lines in North Shore? Revolution Pipe Relining is an expert UV relining company that has been successfully providing this type of service and pipe rehabilitation technique work for many years and in some of the most challenging environments. 
By investing in our UV cured-in-place pipe repair solutions, you can protect your investment for years to come. Let's explore why this method is the best option for your business. 
UV cured-in-place pipe repair (CIPP) is a method of relining sewer pipes where a liner is inserted into a host pipe, inflated, and then treated with ultraviolet light to cure it in place. This process creates a new internal surface that is seamless, structurally sound, and corrosion resistant. It also eliminates infiltration or exfiltration problems caused by damaged pipes without the need for excavation or traditional rehabilitation methods. All of this makes our UV pipe relining one of the most cost-effective ways to rehabilitate existing pipelines without having to replace them entirely. 
If you're looking for a reliable way to repair damaged underground pipes, then UV CIPP lining is an excellent option. This revolutionary "no-dig" trenchless technology is growing in popularity due to its numerous advantages. Here we'll discuss the main reasons why so many pipe owners are turning to UV pipeline relining as their preferred method of repair. 
The Advantages of Utilising UV Pipeline Relining to Repair Damaged Pipes in North Shore
Have you ever heard of UV Relining? It stands for ultraviolet cured-in-place pipe lining and is an innovative, no-dig technology that can help save you a lot of time and money when it comes to trenchless pipe repairs. This method of lining pipes provides a durable and reliable solution to structural and external issues, such as root ingression, leaky joints, open or displaced joints, cracks, and fractures. Let's take a closer look at the advantages of using UV pipe relining technology in North Shore.
Minimised Excavation Costs and Disruption 
One of the primary advantages of utilising our UV relining at Revolution Pipe Relining is that it eliminates costly excavation costs and reduces disruption to your project. By relying on our trenchless technology, you can save time and money while still getting the job done right. With this method, only minimal excavation is required, allowing you to get back up and running faster than ever before. 
Suitable for Pipes with Typical Faults 
Our UV drain pipe lining services are suitable for pipes with pipes plagued with typical issues, including root intrusions, cracked joints, open or displaced joints, leaks, and fractures. These types of faults can lead to ex-filtration efficiency of sewage treatment plants as well as endangering groundwater supplies. By using this method of pipe rehabilitation, you can ensure that these issues are resolved quickly and efficiently without having to replace the entire pipe structure. 
Tough, Strong & Durable Lining 
UV pipeline relining provides a tough, strong, and durable solution that can dramatically increase the life span of the pipe structure. This type of lining has been proven to last for decades with minimal maintenance required over its lifetime. Our UV pipeline relining process offers superior corrosion protection which helps protect against any potential damage from external sources such as harsh weather or chemical exposure.
How Does Revolution Pipe Relining's UV Cured In Place Relining Work?
Our UV Cured-in-Place Pipelining (CIPP) is a relatively new technology that offers an effective solution for fixing pipe damage and leaks. This process involves coating the inner walls of a pipe with liquid resin, which is then cured using UV LED light. 
Cured in place pipeline relining offered by our pipeline relining contractors is made possible thanks to advances in UV LED pipe lining technology. Rather than having to line the pipes before they are put underground, the pipes can be laid first before being sealed against any minor leaks. After all the piping is complete, a liquid resin is injected into the interior of the pipe, coating its inner walls. This application process happens quickly and with great control over where it's deposited inside the pipe, making CIPP an incredibly efficient and easy-to-manage process. 
Once the interior of the pipeline has been coated with liquid resin, UV LED light is used to activate its curing process. Again, this gives excellent control over how quickly or slowly it cures, making our UV resin very versatile and easy to work with. In addition, our North Shore UV pipeline relining solution can also be used as a patching solution for leaking pipes once their location has been identified and determined.
Revolution Pipe Relining is a top trenchless pipe lining company in North Shore with an exemplary degree of experience when it comes to sewers pipes. We boast an extensive background with residential, commercial repairs, offering customers nothing short of the most efficient service UV pipe relining process. Our mission statement holds customer satisfaction above all else, which is why our dedicated team are here to listen to your specifics before starting any job. Get in touch today by clicking on the contact us tab referenced on our website – or give us a call on 1300 844 353 – and we would be glad to assist with any enquiries you may have concerning pipe relining solutions.
UV PIPE RELINING IN ACTION
How Does UV Pipe Relining Work?
It's quite simple really. After the liner has been installed into your pipe line the uv light is inserted right to the end of the pipe work then pulled back through the pipework by a computer controller until the entire line has cured.
That's it done… in minutes not hours.
UV PIPE RELINING Sydney REGIONS We Service Include: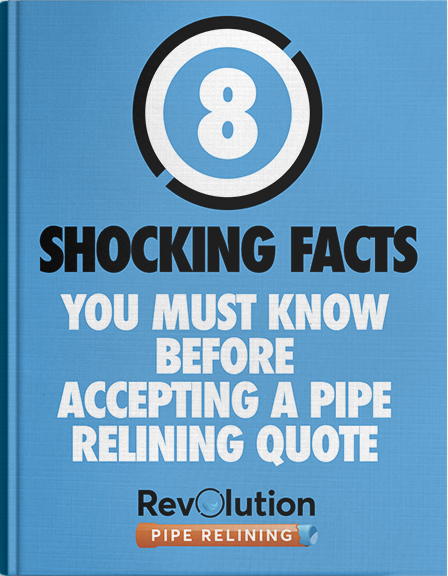 INSIDER FACTS YOU MUST KNOW BEFORE SELECTING A RELINING COMPANY.
This free report will give you 8 powerful points of information to help you select the right company to do your relining and how to ask the right questions about their service and policies.