Everything Every Inner West Property Owner Need to Know About UV Pipe Relining
Revolution Pipe Relining's UV pipe reeling process streamlines lengthy traditional pipe relining processes and brings several advantages. Through our Inner West pipe relining service, the risk of error significantly reduces by activating liners in place, resulting in a much shorter curing time. These benefits come at competitive prices that make Revolution Pipe Relining's UV pipe relining service a clear-cut choice for residential and commercial property owners in Inner West looking for superior performance with minimal effort and cost.
We are revolutionising the way we repair large-diametre sewer infrastructure in Inner West, providing property owners with a reliable and efficient repair solution. Thanks to our UV pipeline technology, larger-diameter pipes can now be repaired quickly and accurately for lasting results that minimise service disruptions. Our innovative pipe rehabilitation solution in Inner West makes use of cutting-edge UV technology to ensure a fast-curing time free from any errors during installation.
The Advantages of Using UV Liner, Resin, and Relining Process in Inner West
Minimal Disruption to Your Home and Business Operations
UV liners offer a hassle-free way to line sewers and drains with minimal disruption to the public. The UV liner installation process in Inner West ensures that there is little to no impact on infrastructure, as the liner is quickly cured after it has been pulled in place. Furthermore, unlike other methods of lining pipes, no waste discharges or mess are left behind during or after operation. This makes our UV liner installations at Revolution Pipe Relining an attractive and eco-friendly solution for rehabilitation works on existing sewers and drains.
Innovative UV Technology 
Our UV liners and by extension our UV pipeline relining service in Inner West are revolutionizing the industry with our cutting-edge pipe rehabilitation technology. We proudly offer UV liners installed by our experienced technicians, as they guarantee strong and resilient pipelines due to the fibreglass tubes. The liner is also very resistant to abrasions and has superior chemical resistance that other technologies cannot match. Design specifications are tailored to each specific site during the design phase to give customers tubing of the highest quality and performance. With the best-in-class warranty we provide, you can be sure that you will have a lasting and reliable pipeline by choosing our Inner West UV relining solutions. 
Speedy UV Relining Process
Revolution Pipe Relining makes upgrading pipelines easier and faster than ever with our speedy installation process. Installing and curing one of our UV liners takes only minutes, meaning a clean and complete pipeline repair can be done in a fraction of the time it would take with standard methods. By speeding up the installation process, Revolution Pipe Relining is helping bring convenience and efficiency to the traditional pipeline relining world.
Why Choose Revolution Pipe Relining for All Your UV Pipe Relining Needs?
If you're looking for a reliable, trustworthy company to handle all your UV pipe relining needs, look no further than Revolution Pipe Relining. With years of experience in the industry, Revolution has the expertise and equipment necessary to ensure that your pipes are relined correctly and safely. 
Expert UV Relining Knowledge 
At Revolution Pipe Relining, we have a team of highly trained professionals who have years of experience in the field of UV pipe relining. They understand the nuances of UV relining technology and can explain what needs to be done to achieve the best results. Our relining experts in Inner West will help you choose the right products and machines for your needs, ensuring that they are up to date with the latest technologies. 
Complete UV Relining Products and Equipment 
Revolution Pipe Relining makes use of a comprehensive range of products and equipment needed for successful UV pipe relining projects, including resins, liners, and machines. We use only high-quality materials that are designed to last longer and provide superior performance than other brands on the market. Our experienced UV pipe reliners technicians will make sure that you get the best product for your job at an affordable price. 
Simplified Process 
We understand how stressful it can be to manage a large project like UV pipe relining. That's why we strive to simplify our process as much as possible so that our clients don't have to worry about any details or technicalities when working with us. Our skilled pipe relining experts are there to guide you through every step of the process, ensuring completion in a quick and efficient manner. 
Competitive Pricing in Inner West
We offer competitive pricing on all our services in Inner West Sydney so that everyone can benefit from our top-notch services at an affordable rate. We aim to provide quality workmanship at reasonable rates so that our customers can trust us with their projects without having to worry about going over budget on their projects.  
Revolution Pipe Relining is your one-stop shop for all your UV pipe relining needs in Inner West With expert knowledge, streamlined UV relining process, there's no reason not to take advantage of our UV pipeline services in Inner West. Contact us today for an estimate on your project!

UV PIPE RELINING IN ACTION
How Does UV Pipe Relining Work?
It's quite simple really. After the liner has been installed into your pipe line the uv light is inserted right to the end of the pipe work then pulled back through the pipework by a computer controller until the entire line has cured.
That's it done… in minutes not hours.
UV PIPE RELINING Sydney REGIONS We Service Include: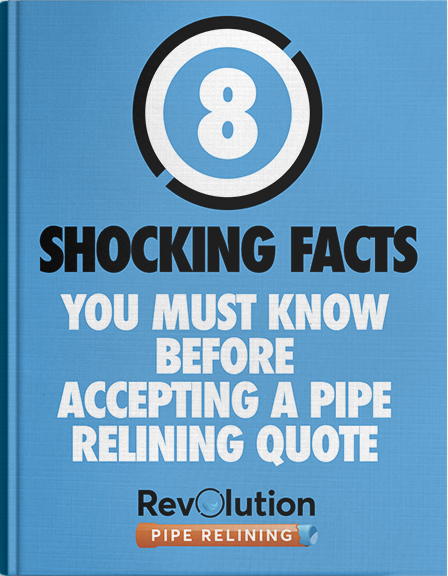 INSIDER FACTS YOU MUST KNOW BEFORE SELECTING A RELINING COMPANY.
This free report will give you 8 powerful points of information to help you select the right company to do your relining and how to ask the right questions about their service and policies.