Pipe Relining Hills District
IF YOU NEVER WANT TO HAVE A BLOCKED DRAIN AGAIN, THEN JOIN THE TREND OF PIPE RELINING IN THE HILLS DISTRICT!
The Hills District consists largely of residential areas, some industrial areas, lots of trees and stunning green parks. There are many large properties with beautiful landscaped gardens which means a well-designed sewage system is required to satisfy most households in the District. If your house has a Broken, Blocked or tree root infested drainage system and digging up your garden is not an option, this is where Pipe Relining in the Hills District can be a saviour to your property and wallet. It is a method that is both time-efficient and mess-free, we literally create a new pipe within your old pipes without destroying all above the pipe. Pipeline relining is generally far cheaper than having to dig up the pipe work and then have the garden re-landscaped. Whether it's a clogged drain or totally broken pipe, or you cannot afford to have your daily activities disrupted for an extended period of time due to drainage interruption and deal with messy repairs. Good news! Revolution Pipeline Relining can get your pipe relined to keep the water flowing out of your household!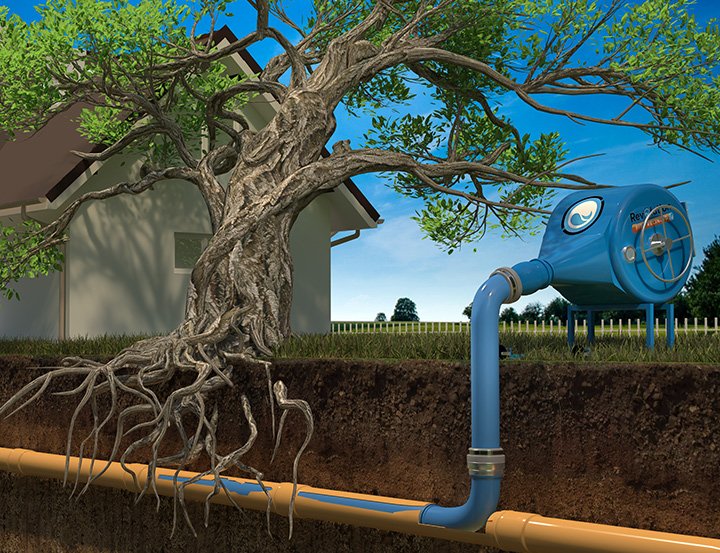 NO MORE BLOCKED DRAINS IN HILLS DISCTRICT. PIPE RELINING IS A PERMANENT SOLUTION…
With the emergence of pipe relining technology, our plumbing experts here at Revolution Pipe Relining have a state of the art & non-destructive approach of repairing pipeline problems within your property, anywhere in Hills District! This means, saying goodbye to the messy, costly and time-consuming procedures of breaking through your driveway, your walls and digging up your precious garden or pavement to gain access to damaged pipes to be able to replace them.
We're local experts who have vast experience in pipe relining services and are equipped with the latest advanced technology. With years of experience, Revolution Pipe Relining can be trusted to give you peace of mind as we revolutionise the way your pipeline works for a long period of time. We're also operating 24/7 with a guaranteed on-time, every time service and we put our customer's needs and convenience on top of our priorities which makes us the no. 1 choice for any plumbing needs throughout the Hills District.
Suburbs In The HILLS DISTRICT We Service Include: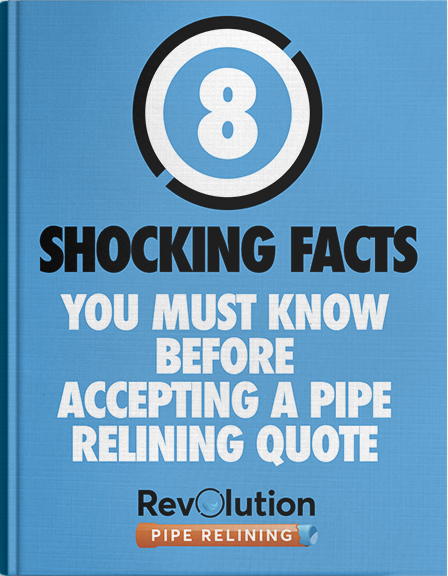 INSIDER FACTS YOU MUST KNOW BEFORE SELECTING A RELINING COMPANY.
This free report will give you 8 powerful points of information to help you select the right company to do your relinging and how to ask the right questions about their service and policies.
When you get your pipeline relined with us, you are guaranteed with:
– A mess-free and time-efficient – No long waiting for messy repairs as it doesn't require digging.
– A cost-effective repair – As repair has a lesser turn around time, will significantly save you from incurring extra cost as opposed to the traditional method.
– A long term advantage – You can get a completely new pipeline that can last up to 50 years.
How to know if you need Pipe Relining?
Do your drains keep blocking and are in hard to reach locations? This may be because your drainage system is suffering from:
– Damaged or cracked pipes.
– Pipes with sections missing.
– Root infested pipes.
– Pipes with severe blockage.
If you suspect you have drainage problems on the list, don't wait till it gets worse and creates more problems! We're open 24/7 to provide you with the excellent service of Pipe Relining Hills District. Call us now for a FREE CCTV drain inspection and permanent solution quote on 1300-844-353.
FREE Annual CCTV Inspection to monitor our work.
LIFETIME GUARANTEE On Relined Sections
Products Made In Germany & the UK
We Will Beat Any Equivalent Quote
100% Australian WaterMark Approved