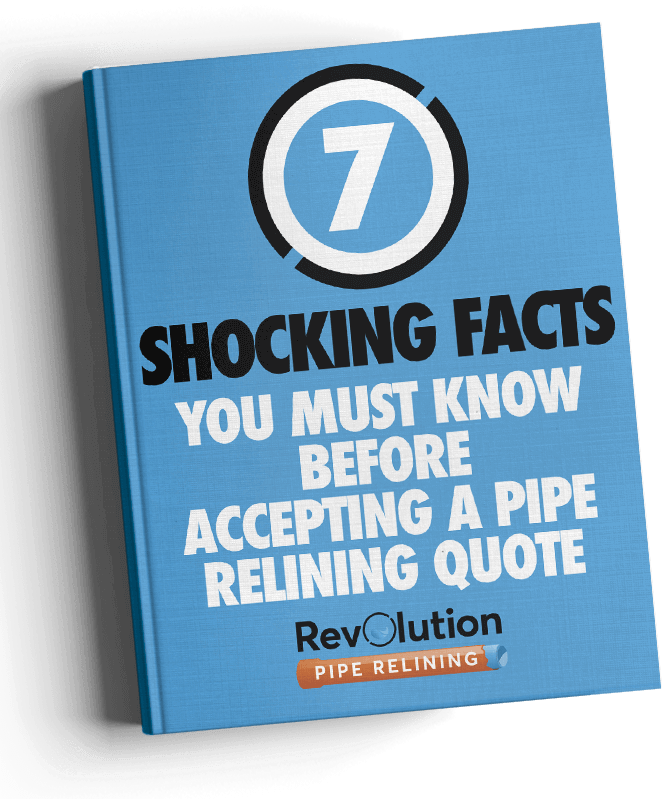 CRUCIAL INFORMATION YOU MUST KNOW BEFORE CONSIDERING PIPE RELINING AT YOUR PROPERTY.
This free report reveals  powerful points of information to help you understand if pipe relining is right for your property, how to select the right Pipe Relining company and how to ask the right questions about their service and policies.
Dear Property Owner / Manager,
Are you looking to permanently fix your broken, tree root infested drain so it never blocks again?
As you've probably come to realise, clearing your drain with a water jetter or electric eel is only a temporary solution, to a problem that's never going to go away. In fact it's actually damaging the structural integrity of your drain each and every time this process is performed, to the point where one day your drain will collapse.
However, most people continue on with this band-aid solution as they think the only permanent option is destroying their beautiful property with destructive excavation to replace the pipe.
What many plumbers may have never told you is that there is a permanent solution that requires little or no excavation, is up to 10x stronger than your current pipeline and will ensure that you never, ever have a blocked drain caused by tree roots again!
This solution is called Pipe Relining. If you are new to this I'll put it in simple terms, we create a new stronger pipe, within your old pipe, without the need for expensive and destructive excavation! 
You may the thinking this all sounds pretty dam good… In most parts it is, but there are some important things you must know before making a decision.
Unfortunately in the pipe relining industry there are many companies that take advantage of vulnerable people, use high-pressure sales tactics to force you into work that's not really required, then charge up to 10x the price it should be.
If you'd like to be able to identify these companies, save $1000's and find out if pipe relining is really the best option for you… Then this report is the most important piece of information you will read all year.
WHAT YOU'LL DISCOVER IN THIS FREE REPORT…
The 7 point Risk Reduction Checklist to ensure your drain is relined properly.

(These must do steps will ensure you never.. ever… have a blocked drain again!)

3 Fatal Traps Property owners fall into when dealing with high pressure, pushy salesmen.

(We'll expose the dirty tricks and tactics they use to try and drain your bank account)

The inside "Pipe Relining Trade Secrets" Other companies Don't Want You To Know (location of pipe, depth of pipe, cutting corners, we are spilling the dirt on EVERYTHING!)
How To Know If Your Pipe Relining Company Is Lying To You and the questions to ask to audit their quote.
13 Point Checklist outlining when Pipe Relining is far more Cost-Effective than excavation and traditional pipe replacement.
And much, much more!
WHO IS REVOLUTION PIPE RELINING TO MAKE SUCH PROMISES.
We're a professionally  trained family owned business that specialises in Pipe Relining. We've worked on pipe relining projects of all sizes in the Residential, Commercial and Industrial fields. We are the first choice company for some of Australia's biggest Civil, Plumbing, Strata and Realestate agencies and have experience relining pipes from 40mm to 1350mm in diameter.
As we are relining day in, day out, it's safe to say we are highly competent at any task put in front of us, there is literally no job too big or small for our team.

As third and fourth generation plumbers, plumbing has literally been running through our blood for the past 100 years, it is all that owners Darrell and Chris have ever known. We are an Uncle and Nephew combination with a combined 42 years experience in the field. Over the years and passed down from generation to generation we have learnt the very best techniques in the plumbing industry which we have blended into our pipe relining process.

We have mastered a pipe relining system that is so perfect, that we are the only company in Australia to offer a Lifetime Guarantee. But rather than blow our whistle about the 100's of technical pipe relines we have perfectly completed, we'll quote what others have to say about our work…
Chris and Darrell are a great team; highly professional, good work ethics, and very honest. They completed a major sewer relining job for me putting in all the extras at no charge just to make sure the work is done to perfection. Good work Chris and Darrell and thank you.
S LERN LIEWS
Great experience in getting our stormwater pipe relined under our 130 year old house. Chris and Darrell are professional and friendly, which helped as this was a real grudge purchase! They were quick, responsive and matched a competitor's price. Highly recommend to get the job done quickly and painlessly.
S SWIFT
We just had our sewage pipes relined by Chris and Darrell from Revolution Pipe Relining. Both Chris and Darrell was an absolutely pleasure to deal with. Very professional and friendly and the price quoted was very reasonable.
P NGHE
We recently used the services of Revolution Pipe Relining to carry out essential work on our sewer line and I can't speak more highly of them or the service they provided. They were punctual, polite and completed what appeared to be a complicated job with professionalism and care. Nothing seemed too much and I would highly recommend them to anyone needing this service.
S KESSLER
I can't recommend Chris, Darrell and Dan from Revolution Pipe Relining enough – they did an amazing job sorting out our sewer pipes that had driven us crazy for years.
During the quotation, Chris was very polite, punctual and took great care in explaining the work requirements. The quotation itself was very detailed and very reasonably priced.
P ZOURKAS
"After having an ongoing blocked drain problem for more than 20 years, that needed to be cleared twice per year, Darrell relined my pipes in 2012 and I have not had a blocked drain since! I can not recommend Darrell and the team any more highly!"
D TAYLOR, ELANORA HEIGHTS
"Having a giant fig tree in front of our property has caused us untold stress for many years. Revolution came to our property, accessed the problem and gave me a solution that has solved our issue permanently at a fraction of the price others quoted"
B BROWN, NARRABEEN
"Very happy with Chris and Darrell, great service, great rates, they have had many years of experience in the industry. I can confidently use and recommend Revolution Pipe Relining to all my friends, family and our own customers which have issues with blocked drains and trust that Chris and Darrell will always provide an honest assessment and provide a quality job"
L TAGLIABUE, GLADESVILLE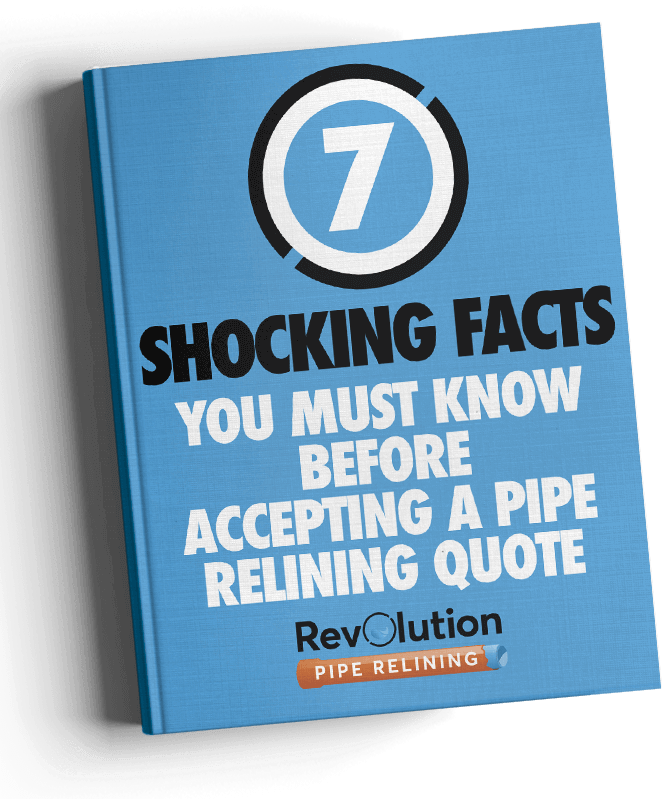 DOWNLOAD YOUR FREE REPORT NOW TO AVOID A COSTLY, REGRETTABLE MISTAKE.
This free report reveals powerful points of information to help you understand if pipe relining is right for your property and how to select the right Pipe Relining company.