Blocked Drain Services Sydney
Time for a serious question...
Does your Sydney based plumber ever offer you a permanent solution for your blocked drain? In many cases the answer is no. This is because of 2 reasons:
1. They enjoy having you as a regular ongoing customer which guarantees them water jetting your blocked stormwater or sewer drain for $300+ every year.
2. Or they don't have the equipment or team to offer a permanent solution which is pipe replacement or Inversion Pipe Relining.
Here at Revolution Pipe Relining we cover all bases. We can certainly clear your blocked drain in Sydney at your home or business and we are happy to keep doing that if you don't want a permanent solution. HOWEVER, where we are different is we will film your pipeline with a CCTV drain camera, record a video and show it to you so you can clearly see why you have a blocked sewer or stormwater drain. We will then provide you with a no-obligation permanent solution plan to fix your drains forever, or if if the cost of a permanent solution (replacing or relining the pipes) is not in your budget, we can offer an option to slow the problem down with a service called root foaming. This is a completely free service for Sydney based customers and you are under no-obligation to proceed. If you prefer us to just clear your drain whenever it blocks up we can do that. But at least you now no the price and solutions to take away this pain forever. Give us a call next time you have a blocked drain.
Why are my pipes blocked?
95% of the time when you have a blocked toilet the problem is not actually within the toilet, it is generally further down the pipeline. In most cases there will be a crack, separation or breakage in the drains below the ground where tree roots are entering the pipeline. This is a continuous supply of water and nutrients for the trees so the roots will continue to grow longer and thicker into the sewer or stormwater drains, this will eventually cause a blockage. Each time this problem is fixed by a blocked drain plumber with a water jetter or electric eel the roots will grow back faster and thicker, just like if you cut a branch off a plant, generally 2 will grow back. This is why we always offer our customers a permanent solution plan if the pipes have tree root intrusion, as they will 100% be back to clog your pipes again.
How will we fix your blocked drain in Sydney?
This is normally an easier and faster process than fixing a blocked stormwater drain. Because in most cases the sewer is being used every day, so the blockage is discovered quickly and a plumber is called straight away.
Inspect the property and find or create an access point to the pipeline so we can insert a Water Jetter or Electric Eel into the drain to clear the blocked sewer pipe.
Send a high pressure water jetter down the sewer pipe with a small bullet head to punch a hole through the blockages which will release the water.
Thoroughly camera the blocked drain to clearly see where all the tree root / toilet paper blockages are.
Send the TURBO head down the pipeline and work our magic to cut away all of the tree roots. We will thoroughly work each point that was marked as blocked on our camera.
Camera the line again to ensure all of the tree roots are removed and the job was done properly.
Send you a before and after video of the cleared drain and a permanent solution plan to fix this problem forever.
A blocked Stormwater is a whole different kettle of fish. Reason being as this can go unnoticed for years! The only time it's possible for you to notice this issue is when it's raining and at this time you are normally inside and oblivious that your stormwater drains are overflowing until it's too late and your house (or your neighbors) has flooded.
Thoroughly inspect the property and check all locations that could be blocked including the outlet to the street, downpipes, gutters etc. Now find the best access point/s.
With a high pressure water jetter, send a small bullet nozzle into the line to punch a small hole through the roots, dirt and leaves.
Insert our CCTV Drain Camera into the stormwater line to find the problem/s.
Now use larger nozzles on our high pressure water jetter and thoroughly work the entire line to remove all silt and tree roots.
Inspect line again with our drain camera to ensure the job is done properly.
Email you a video of the cleared drain and also provide a permanent solution plan to fix this problem forever.
Our process is different to normal plumbers!
Most plumbers in Sydney don't clear drains properly, they are actually completely guessing as they do not camera their work. We take away the guessing game and thoroughly film the drain throughout the jet blasting process until the drain is clear and flowing as fast as possible. Then to give you full confidence in our workmanship and so you know we have done the job properly, we send you the footage and details on why your drain is blocking.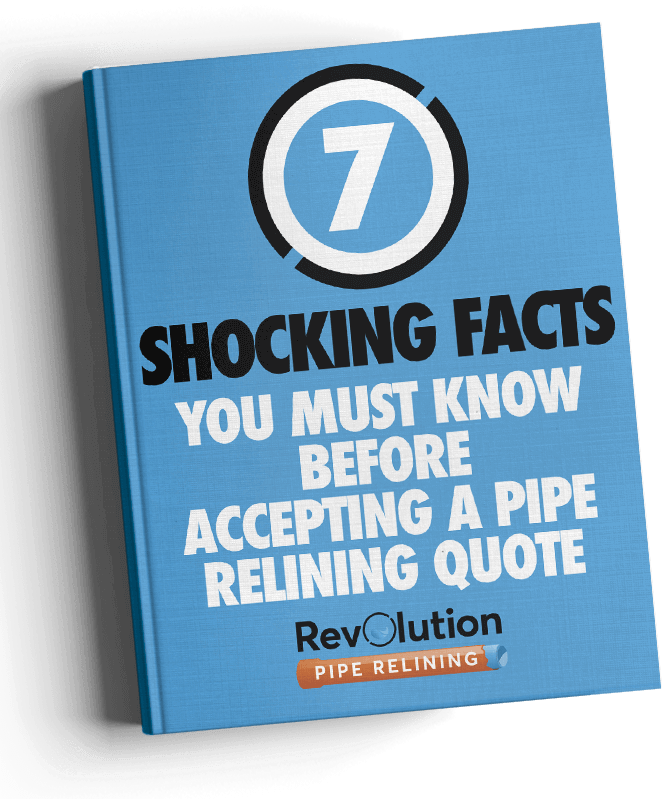 7 Shocking Facts YOU MUST KNOW BEFORE ACCEPTING A PIPE RELINING QUOTE!
This free guide teaches you 7 ALARMING tricks plumbing companies will try to pull on you when upselling you to pipe relining. It's a must-read and completely free. 
If you don't receive the email, check your Junk or Spam folders, it may be in there.
We are a Sydney based family owned business and literally have plumbing running through our veins. Between company owners Chris and Darrell we have a combined 42 years of clearing blocked drains Sydney and CCTV camera inspections on sewer and stormwater pipelines. So you can ensure your drains are in good hands and there is almost no type of blocked drain we have not fixed! As blocked drain plumbers we are clearing several sewer and stormwater drains every day, so we have the skills to fix the problem faster than a normal plumber who focuses on all aspects of plumbing. 
We only use top of the line equipment for fixing blocked toilets and pipe blockages. As we specialise in clearing blocked drains in Sydney we have had the opportunity to test many high pressure water jetters, water jetter root cutting nozzles, jetter hose sizes and know how to tweak the pressure to give the best results based on the problem within the drain. We have established revolutionary techniques to quickly clear tree root problems, collapsed pipe problems, silt problems, toilet paper problems etc.
We know that every drain is different with its own unique problem, which is why we only use the best equipment available to fix that specific problem. We have a broad range of drain clearing tools so we are ready to eradicate any obstacle in our path to have your pipes flowing fast in no time.
Our guarantee is pretty simple. If we can't fix your blocked drain, you don't pay!
However, in the combined 42 years of clearing drains there has never been a drain Chris or Darrell haven't been able to fix. Keep in mind, if a drain can be cleared after trying multiple tools in our arsenal, then the only option is to dig up and replace the pipes. Click below and get in touch with our professional team now.
BLOCKED DRAINS Sydney REGIONS We Service Include: