Top-Notch Blocked Drain Repair Services in Sydney CBD
No one likes dealing with clogged drains in their bathroom or kitchen. It's frustrating, messy, and can cause serious damage to your plumbing system. If you live in Sydney CBD and experience this problem often, it could be a sign that your pipes are damaged and in need of repair. 
Don't wait for a disaster to strike before taking action. It's imperative to seek professional blocked drain repair services from a reputable plumbing contractor in Sydney CBD. And when it comes to premier blocked drain repair, we at Revolution Pipe Relining are confident that our workmanship, results, and prices are second to none.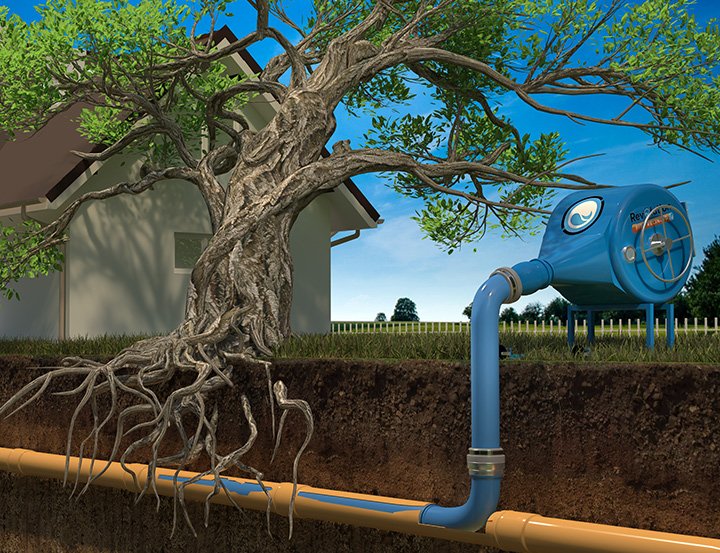 Why Choose Revolution Pipe Relining Blocked Drain Repair Solutions in Sydney CBD?
Fast and Reliable Blocked Drain Repair 
Have you ever experienced a blocked drain in your Sydney CBD residential or commercial property? It's never a pleasant situation and finding the right solution can be a daunting task. This is where we at Revolution Pipe Relining come in. We offer our blocked toilet drain repair in a fast and reliable manner. Whether you are dealing with a clogged sewer line, or a blocked stormwater drain, our team of experts will attend to your needs as soon as possible. At Revolution Pipe Relining, we employ a comprehensive inspection process to ensure a targeted solution to your plumbing issues.
Extensively Trained and Skilled Professionals
If you're dealing with blocked drains in Sydney CBD, the last thing you want is to hire a plumbing company that cuts corners or doesn't take their job seriously. Here at Revolution Pipe Relining, our seasoned plumbing professionals are extensively trained in addressing clogs caused by various factors, including root intrusions, foreign objects, corrosive materials, and other types of wastes. Our blocked drain and stormwater drain repair process involves the use of CCTV drain cameras to identify the location and severity of clogs along your pipeline. 
Superior Quality Workmanship and Results
When it comes to blocked toilet drain repair in Sydney CBD, you should choose Revolution Pipe Relining without hesitation. Why, you ask? Well, for starters, we are dedicated to upholding the highest standards in quality and workmanship, ensuring that you get the best drain clearing and repairs as possible. No shoddy, half-hearted work here. Our expert and experienced technicians use the latest state-of-the-art technology to diagnose and solve your drain issues quickly and efficiently. Rather than digging up your garden or driveway, we use non-invasive, trenchless technology in clearing your pipes. After a thorough assessment of your pipelines, we perform extensive hydro jetting to clear out blockages. In addition, we also utilise advanced cutting technology if roots are clogging your drains and sewer lines. By using cutting-edge equipment and tools, not only will your drains be unblocked, but your property will remain intact too. Revolution Pipe Relining is a smart and savvy choice for all your blocked drain repair needs.
Provide a Customised Permanent Solution for your Plumbing Needs
Blocked drains can cause chaos in your day-to-day life, and if you live in Sydney CBD, you know how vital it is to have a reliable plumbing service on speed dial. Our extensive experience in the field of plumbing means you are guaranteed to receive cost-effective and long-lasting solutions for your blocked drains. Here at Revolution Pipe Relining, we understand that every issue is unique, and that's why they focus on providing personalised permanent blocked drain repair services to every client. We have a team of experts that will examine your blocked drains and provide you with the best-suited solution for your specific needs. After a thorough assessment through CCTV drain inspection, we will provide you with a detailed video and a tailored permanent plan that you can choose from. In the case that pipe replacement or pipe relining does not fit your budget, we offer root foaming, a procedure that will slow down the damage on your stormwater or underground sewer lines. 
Unmatched Blocked Drain Repair Services in Sydney CBD
Blocked drains can cause a lot of headaches, but with Revolution Pipe Relining, you can rest assured that your drainage needs will be taken care of. We're not just confident, we guarantee blockage removal for every single job we do, no matter how big or small. Our team of blocked drain repair specialists in Sydney CBD is equipped with cutting-edge technology, such as CCTV cameras for drain inspections, allowing us to accurately diagnose the problem and avoid unnecessary excavation. We even have specialised equipment for deep excavation and clearing, ensuring the job is done right the first time around. 
But our commitment to excellence doesn't just stop at our tools. Our blocked drain repair specialists in Sydney CBD undergo rigorous training and follow high standards of conduct. And with a focus on first-class customer service and a fast response time, you can count on Revolution Pipe Relining for all your blocked drain repair and unblocking needs. To learn more or request a no-obligation quote, you may call our direct line on 1300 844 353 today.
OUR BLOCKED DRAINS REPAIR TEAM IN ACTION
In this video the Revolution Pipe Relining team is permanently fixing a blocked drain to ensure that tree roots will never grow into the sewer line again.
BLOCKED DRAINS Sydney REGIONS We Service Include: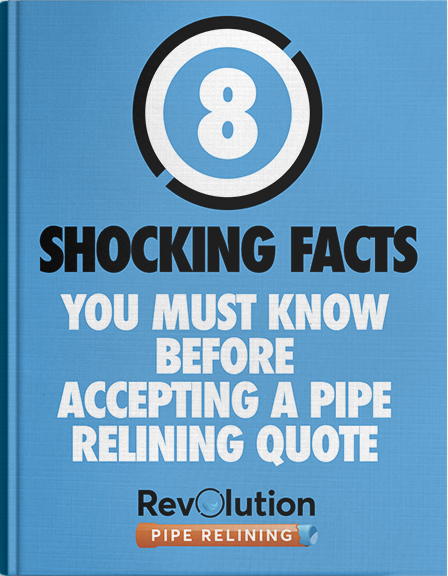 INSIDER FACTS YOU MUST KNOW BEFORE SELECTING A RELINING COMPANY.
This free report will give you 8 powerful points of information to help you select the right company to do your relining and how to ask the right questions about their service and policies.