Parramatta's Top-Rated Blocked Sewer Pipe Repair Services
Blocked drains can be a major headache, causing unpleasant odours and sometimes resulting in pools of dirty water in your home. It can be incredibly frustrating to spend time and money trying to solve the problem yourself, only to achieve limited results. 
That's why it's important to call in our professionals here at Revolution Pipe Relining. Our experienced and highly trained blocked drain sewer pipe specialists in Parramatta have access to the best equipment and techniques for unblocking and repairing drains, ensuring your home is free from unpleasant smells and unsightly messes.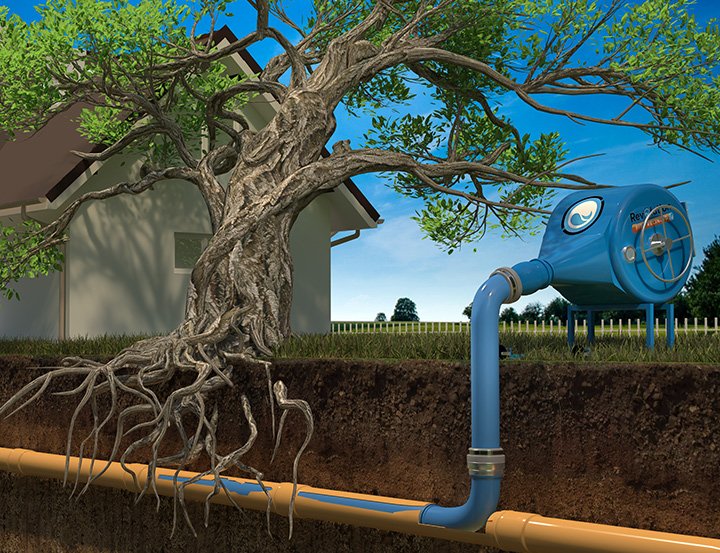 Comprehensive Blocked Drain Repair Process in Parramatta
Thorough Inspection 
If you're dealing with a blocked toilet drain or stormwater drain, the first step in the repair process is conducting a thorough inspection. Our Parramatta repair technicians will visit your property and find or create an access point to the pipeline. Once we have access, we'll insert a water jetter or electric eel into the drain to clear and repair any blockages along your drains. This step is crucial because it allows us to identify the root cause of the blockage and develop the most effective permanent blocked drain repair plan. You can rest assured that Revolution Pipe Relining will go above and beyond to ensure your drain is restored to optimal working condition.
CCTV Drain Inspection 
After identifying a blocked drain, the next step in our blocked toilet drain repair process is to conduct a CCTV drain inspection. This is an essential step as it allows our Parramatta technicians to pinpoint the exact location and cause of blockages. Our CCTV drain camera inspection services are a cost-effective method of identifying damages, cracks, holes, and other issues in your drains. Moreover, this service can detect early warning signs of tree root invasion into drains, enabling our blocked drain repair team to address the issue before it becomes more costly to fix. As a result, our CCTV pipe inspection can help you to save money and avoid further damage to your drains. 
Hydro Jetting
When it comes to repairing blocked drains, one important step in our process is hydro jetting. Our Parramatta blocked sewer pipe repair specialists use this highly effective technique to swiftly remove any blockages in stormwater drains and sewer lines. Before using the hydro jetters, we conduct a CCTV drain inspection to determine the location and cause of the blockage. With the powerful pressure and advanced technology involved in our hydro jetting, we can clear blockages caused by anything from dirt and grease to intrusive tree roots. This process also allows us to access difficult-to-reach areas within pipe networks without the need for excavation. 
Tree Root Cutting
Tree roots are one of the most common causes of blocked drains in Parramatta homes and commercial properties, so it's no surprise that removing them is a crucial step in our blocked drain sewer pipe repair process. Our team uses a powerful turbo head to cut through the intrusive roots and clear the path for smooth water flow. We take care to work through every point marked on our CCTV drain camera to ensure we've thoroughly addressed the issue. With our knowledgeable and experienced blocked drain repair professionals, you can trust that your blocked drain will be restored to its full function in no time.
Final CCTV Drain Inspection 
As part of our comprehensive blocked drain repair process, the final step of our blocked drain repair services in Parramatta is a final CCTV drain inspection. Our blocked drain repair professionals will insert the camera into the drain to ensure that all tree roots, foreign objects, and other causes of blockages have been removed and that the repair job was done properly. This step gives us the confidence that your drain system will be fully functional and free from any future blockages. At Revolution Pipe Relining, we take pride in our thorough approach to blocked drain repair, and we provide our customers with the best service possible.
Video Coverage
After successfully clearing out the blocked drain, we don't just pack our bags and leave you with the hope that the clog won't happen again. We take it a step further by providing you with video coverage of the cleared drain. This is to ensure that you have visual proof that the drain is now free flowing. In addition, we provide you with a permanent solution plan to fix the issue once and for all. Here at Revolution Pipe Relining, our goal is to ensure that you don't have to constantly call us back for our Parramatta blocked toilet drain repair services. With our thorough and informative approach, you can rest assured that we've got you covered.
Top-Notch Blocked Sewer Pipe Repair Solutions in Parramatta
If you're in need of drainage plumbing services in Parramatta, look no further than Revolution Pipe Relining. Our team is committed to providing swift and efficient solutions for all your blocked toilet drain and stormwater repair needs. Our top priority is respecting your time and needs, which is why we always arrive within the specified time frame. 
We understand that blocked drains can be a hassle, which is why our blocked drain repair professionals have undergone extensive training to handle any situation with ease, no matter the severity. Whether you need a quick repair or a long-term fix, you can trust Revolution Pipe Relining to get the job done right. To request a quote or learn more about our services, call our direct line on 1300 844 353 today.
OUR BLOCKED DRAINS REPAIR TEAM IN ACTION
In this video the Revolution Pipe Relining team is permanently fixing a blocked drain to ensure that tree roots will never grow into the sewer line again.
BLOCKED DRAINS Sydney REGIONS We Service Include: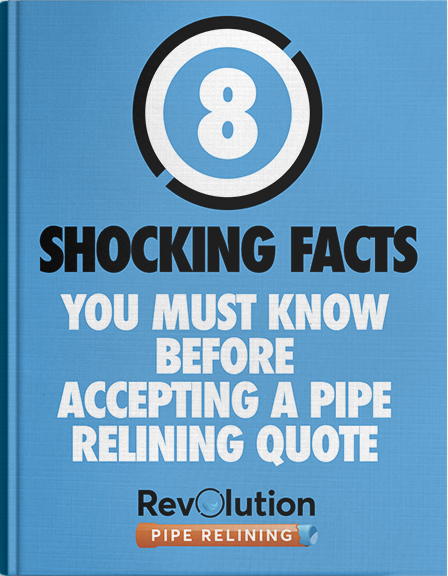 INSIDER FACTS YOU MUST KNOW BEFORE SELECTING A RELINING COMPANY.
This free report will give you 8 powerful points of information to help you select the right company to do your relining and how to ask the right questions about their service and policies.