Unblock Clogged Stormwater and Sewage Lines with Our Professional Blocked Drain Repair Solutions in North Shore
Clogged drains are one of those household nuisances that just never seem to go away. It always seems like you're only one wrong move away from a full-blown plumbing emergency. And while regular cleaning and better housekeeping can go a long way in preventing these situations, sometimes the damage has already been done with years of build-up. 
That's where our blocked drain repair services in North Shore come into play. Our team of blocked drain specialists will swoop in to save the day when you need us the most. So the next time you're struggling with a clogged drain or sewer back-up, consider giving Revolution Pipe Relining a call.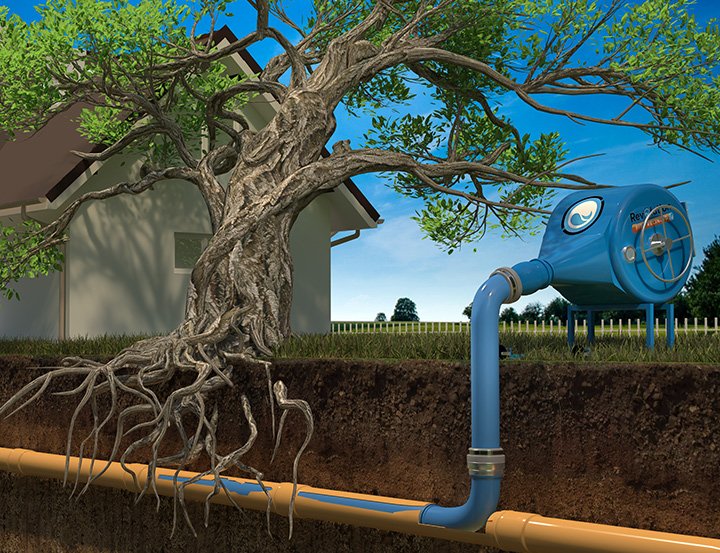 When Do You Need Professional Blocked Drain Repair Services in North Shore?
Don't let blocked drains get you down! If it's happened to you, then no doubt the stress and frustration can be overwhelming. Thankfully Revolution Pipe Relining has got your back . We are North Shore specialists in unblocking those pipes that make life miserable. But when do you know it's time to call? Here's some of the most common indicators:
Slow Drains
Nobody likes a slow drain. Whether it's because of hair clogs or food scraps, dealing with one can put a damper on your day. But when should you call in our professionals for blocked drain repair services in North Shore? If you've tried the old plunger trick and the water still isn't draining correctly, it's time to take action. Plumbing issues like this can spiral out of control if left unchecked, so don't wait until it's too late. Let our blocked drain repair experts handle it and you'll have your pipes running smoothly in no time. 
We implement a comprehensive blocked drain repair and blocked stormwater drain repair process to ensure we resolve your issue with minimal to no disruption to your property. Our blocked drain repair professionals in North Shore will create a small access site where our hydro jetters or electric eels will be inserted for clearing and repair. 
Recurring Clogs
Have you ever been stuck in a situation where your shower drain refuses to go down, leaving your feet submerged in murky water? Or have you noticed that your toilet has been taking longer than usual to flush? These are all tell-tale signs of a blocked drain. If you encounter these issues frequently, it's time to call in our blocked drain repair team at Revolution Pipe Relining. 
Don't wait until a minor problem turns into a major disaster. Let our experienced blocked drain repair professionals in North Shore take care of it for you. Besides a thorough inspection of your property, we also utilize CCTV drain camera inspection to identify the location and extent of blockage along your stormwater drains or underground sewer lines. This allows our blocked drain repair specialists to develop a tailored permanent solution that you can consider should you ever wish to proceed with permanent repair options, including pipe replacement or pipe relining services.
Foul Odours and Sewage Backup
Nobody likes a smelly and clogged drain, especially when it starts backing up sewage into your home. Not only is it a disgusting problem, but it can also be hazardous to your health. That's why it's important to know when to book our professional blocked drain repair services in North Shore. 
If you notice foul odours emanating from your drains, or if water is not draining as quickly as it should, it's likely that your drains are blocked. While there are some DIY remedies that can solve the problem, our professional blocked drain repair professionals in North Shore can assess the situation and provide a long-term solution. However, if you are short on budget for a pipe replacement or pipe relining, we can implement root foaming at no charge. This quick fix is designed to slow down the deterioration of your pipes caused by blockages along your stormwater pipes and underground sewer lines.
Top-Rated Blocked Drain Solutions in North Shore
Blocked drains can be a pesky problem for any homeowner, especially when they occur on a chronic basis. Don't fret, Revolution Pipe Relining has got you covered. With over 40 years of experience in the plumbing industry, our team is equipped with the best tools and equipment to clear up any root intrusions, foreign objects or chronic clogs in your stormwater drains or underground sewage pipelines. 
Providing comprehensive blocked drain repair services in North Shore, Revolution Pipe Relining is the go-to solution for all your plumbing needs. Not only are our services affordable, but they will offer you peace of mind knowing your home is in good hands. Whether it's educating you on preventative measures to avoid blockages or offering practical plumbing advice, we at Revolution Pipe Relining will be your reliable partner for all your blocked drain repair needs. Give us a call on 1300 844 353 today to see how we can assist you and restore your pipes to optimal functionality.
OUR BLOCKED DRAINS REPAIR TEAM IN ACTION
In this video the Revolution Pipe Relining team is permanently fixing a blocked drain to ensure that tree roots will never grow into the sewer line again.
BLOCKED DRAINS Sydney REGIONS We Service Include: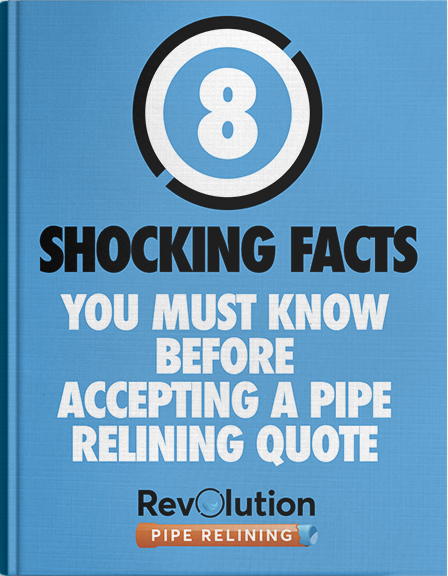 INSIDER FACTS YOU MUST KNOW BEFORE SELECTING A RELINING COMPANY.
This free report will give you 8 powerful points of information to help you select the right company to do your relining and how to ask the right questions about their service and policies.