Fast and Efficient Way to Rehabilitate Pipes Through UV Pipe Relining in Northern Beaches
At Revolution Pipe Relining, our pipe rehabilitation has revolutionised the plumbing industry, offering residential and commercial property owners in Northern Beaches a long-lasting, speedy, and cost-efficient pipe rehabilitation solution. 
Our typical pipe relining process is minimally intrusive, with no excavation necessary and a speed of completion of just a few hours, depending on the pipe length and extent of damage. 
As a result, you can enjoy durable reinforced pipes in no time. But if you really want to make your pipe rehabilitation experience as fast and stress-free as possible then our UV pipe relining services here at Revolution Pipe Relining is the way to go. Let's look at how UV pipe relining solutions work. 
UV pipe relining is a method of restoring damaged pipes within existing plumbing systems. This specific relining process uses ultraviolet light equipment to cure the liner that is used to fix the cracks, leaks, and structural damages of the pipe. 
Unlike conventional relining services in Northern Beaches which can take up to 24 hours or longer, Revolution Pipe Relining's ultraviolet pipe relining is cured quickly, typically ten minutes or even less. 
EXCELLENT UV PIPE RELINING PROCESS
Here at Revolution Pipe Relining, our UV sewer and drain pipe relining process involves two primary steps:
Inflating the Resin-Soaked Liner 
The first step in our UV sewer and drain pipe relining process is inflating the resin-soaked liner. This liner is inserted into the old pipe, usually through an access point such as a manhole or service pit, before being inflated with air. As it is inflated, it fills up any cracks or breaks in the existing pipe structure. It then pushes against the inner walls of the original pipe, creating a watertight seal that strengthens and protects it from further damage. 
Using UV Light Machines to Cure the Liner 
Once this liner has been inflated, our UV pipe relining technicians use specialised UV light equipment to cure the UV liner and resin while moving along the interior of the old pipe. This machine is designed to emit high intensity ultraviolet light which hardens and sets the resin within seconds. This ensures that once cured, your pipes are completely watertight and ready for use again right away. As a bonus, this process also eliminates any odours coming from your pipes due to bacterial growth. 
At Revolution Pipe Relining, our premier UV sewer and drain relining process provides a fast and hassle-free solution for repairing broken or damaged pipes without having to tear them out and replace them entirely. If you have questions about our UV relining services or would like more information about how we can help you with your pipe repair needs, reach out today. We'd be happy to assist you.
Why Should You Consider UV Drain and Sewer Relining in Northern Beaches?
In Northern Beaches, our trenchless UV sewer relining is one of the most cost-effective and efficient ways to repair damaged pipes. Our UV sewer relining at Revolution Pipe Relining offers a long list of benefits. Let's take a closer look at some of the advantages that come with this particular method of pipe repair. 
Small Construction Footprint 
One benefit of UV sewer drain relining is that it requires a small construction footprint compared to traditional excavation methods. This means less disruption to your daily routine and fewer resources used for the repair process. Additionally, our UV relining does not come with high labour costs or lengthy curing times. This makes it an ideal choice for those on a tight budget or limited timeframe. 
Environmentally Friendly and Safe 
Another benefit to our UV pipeline relining is that it's environmentally friendly and safe. This pipe relining technique uses no harsh chemicals or substances, so there are no harmful emissions released into the air during installation or repairs. Additionally, this type of pipe rehabilitation strategy minimises the amount of soil contamination caused by traditional excavation methods since there is no need to dig up any land or disturb existing structures or properties to complete the job. Furthermore, all UV drain and sewer relining materials are recyclable which helps reduce waste materials from being introduced to the environment.
Fastest Cure Times 
Our UV pipe relining service also has one of the fastest cure times available when compared with other pipe repair methods, typically curing within minutes rather than hours or days as with some other methods, allowing you to get back to your normal routine quickly without waiting around for lengthy repairs or installations. 
If you are looking for nothing but the best way to bring your pipes back to their peak condition, consider Revolution Pipe Relining's UV pipe relining services. Whether you own a home or commercial property in Northern Beaches, you can rest assured that our pipe relining contractors will get the job done right with the utmost speed and efficiency at price points that will not break the bank. To learn more or request a quote, simply call our direct line on 1300 844 353 today.
UV PIPE RELINING IN ACTION
How Does UV Pipe Relining Work?
It's quite simple really. After the liner has been installed into your pipe line the uv light is inserted right to the end of the pipe work then pulled back through the pipework by a computer controller until the entire line has cured.
That's it done… in minutes not hours.
UV PIPE RELINING Sydney REGIONS We Service Include: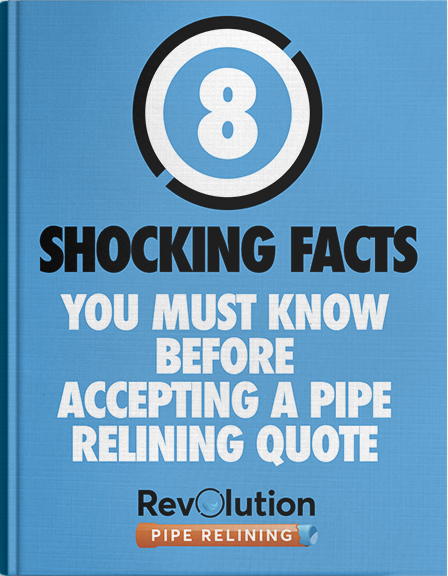 INSIDER FACTS YOU MUST KNOW BEFORE SELECTING A RELINING COMPANY.
This free report will give you 8 powerful points of information to help you select the right company to do your relining and how to ask the right questions about their service and policies.