When Should You Consider Our UV Pipe Relining Service in Central Coast?
Sewer and rainwater pipes can get damaged for a variety of reasons, making them unfit for their original purposes and sometimes causing environmental damage. Repairing these pipes typically involves digging trenches, which can be inconvenient and expensive. At Revolution Pipe Relining, we offer an alternative solution, our top-notch UV pipeline relining services. 
We have a highly qualified team of technicians in Central Coast that are dedicated solely to this process and have successfully used it to repair pipes and drains for residential and commercial clients over the years.
The Top Benefits of UV Pipeline Relining
Superior Durability and Long-Lasting
Revolution Pipe Relining Solutions' UV drain relining isn't just a simple repair, it is a specialized technique that offers considerable advantages over traditional pipe rehabilitation methods. For example, the liner used has a high strength-to-weight ratio, making it much more durable than other options and providing greater longevity. It's even stronger than conventional CIPP lining, plus its fibre glass infrastructure is remarkably resistant to corrosion which improves the lifespan of your drainage system. Revolution Pipe Relining Solutions' UV drain relining provides superior performance and cost savings in the long run.
No Need for Digging and Excavation
Our UV relining process is quick to implement and doesn't require deep excavations or replacement of pipes, as it creates a pipe almost within a pipe with a layer of UV resin and convenient liner. Not only does this solve the drainage issue by making it watertight, but it also preserves the underlying structure that may have caused damage in the first place, helping to keep the effects long lasting. Additionally, since there is only minimal disruption, our UV pipeline relining fits all types of environments, from homes to office buildings in Central Coast.
Environmentally Friendly Pipe Repair
Utilizing our Central Coast UV drain relining provides numerous benefits, including the fact that it is an environmentally friendly pipe repair process. Our pipe relining solution does not require a harsh chemical or thermal-based substance to fix deteriorating pipes and drains, making it far safer than traditional alternatives. Unlike other methods of repairing damaged drainage systems, UV drainage relining eliminates any risk of pollutants being released into the environment. Whether the area is urban or rural, no hazardous materials are discharged. Overall, UV drain relining is a great choice in terms of cost-effectiveness and efficiency in keeping your pipes in peak condition.
Works on Small and Large Diametre Pipes
Our UV drain relining equipment ensures superior durability, allowing us to deliver lasting repairs that will bring value to our Central Coast residential and commercial properties. That said, one of the most important aspects of our UV pipeline relining process is its ability to be used in both large and small diameter pipes. As a result, it can be used in awkward locations due to the portability of the equipment that our pipe relining technicians use. 
When Should You Obtain our Central Coast UV Pipe Relining Service
UV pipe relining is an essential service for preventing sewer line clogs and plumbing disasters. Most people don't think about their pipes until something goes wrong. That's why it's important to understand why and when you should obtain our UV pipe relining service here at Revolution Pipe Relining. 
Root Intrusions 
Tree roots can intrude into pipes, causing blockages and other plumbing problems. These roots can be incredibly difficult to remove without a professional pipe relining service. The most obvious sign that tree roots have infiltrated your pipes is when toilets are slow to flush or if the water level in your sink, toilet bowl, or bathtub is lower than normal. If these problems persist despite repeated plunging, it could indicate root infiltration in the pipes and you should consider our UV pipe relining service in Central Coast for a solution. 
Changes in Temperature 
Changes in temperature often indicate a major issue with your pipeline system and may call for our Central Coast UV pipe relining service as a pipe repair option. If any of your piping systems experience sudden changes in temperature, such as hot water becoming cold suddenly. This could mean that there is a leak somewhere along the line. This issue should be addressed immediately so that further damage does not happen to your home or commercial property.
Structural Deterioration and Rust 
The average lifespan of cast iron piping systems is between 40-70 years depending on usage frequency and environmental factors such as temperature fluctuations and humidity levels; however, if rust appears on pipes, it indicates structural deterioration which will reduce their lifespan even further if not addressed immediately by obtaining our UV pipeline relining services at Revolution Pipe Relining. This rust will eventually cause holes in the piping system which can cause serious problems from flooding to contamination of drinking water supplies with sewage overflow if not addressed quickly enough by professionals like us who offer UV pipeline relining solutions in Central Coast. 
Burst Pipes 
Burst pipes are one of the most common causes of flooding in homes resulting from plumbing issues, but luckily, they are also one of the easiest issues to spot since they usually result in large puddles forming around the burst area and water coming out at high pressure through cracks or holes caused by corrosion or rusting making them ideal candidates for our UV pipe relining services.
At Revolution Pipe Relining, we have decades of experience in our field. Our team consists of highly knowledgeable professionals who are qualified in sewer, drainage, and water reticulation networks. Our UV pipe lining technicians use advanced construction techniques and tools to manage projects from start to finish, guaranteeing the high-quality results that meet the highest standards. With our dedicated project managers overseeing all steps of the UV relining process, you can rest assured that your project is being handled by experienced professionals. To request an estimate or additional enquiries, call our direct line on 1300 844 353 today.
UV PIPE RELINING IN ACTION
How Does UV Pipe Relining Work?
It's quite simple really. After the liner has been installed into your pipe line the uv light is inserted right to the end of the pipe work then pulled back through the pipework by a computer controller until the entire line has cured.
That's it done… in minutes not hours.
UV PIPE RELINING Sydney REGIONS We Service Include: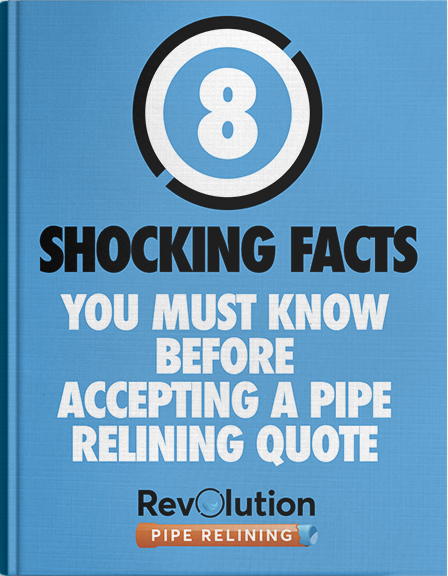 INSIDER FACTS YOU MUST KNOW BEFORE SELECTING A RELINING COMPANY.
This free report will give you 8 powerful points of information to help you select the right company to do your relining and how to ask the right questions about their service and policies.