Don't Just Reline, UV Reline with our Premier UV Pipe Relining Services in Hills District
Revolution Pipe Relining offers a unique and innovative solution to pipe repair. Focusing on the customer's needs, our UV pipe relining process in Hills District is the best choice for speedy and cost-efficient repairs of collapsed or damaged pipes. The UV light curing technology additionally ensures that the job is completed in an eco-friendly way, in contrast to most cured-in-place-pipe liners, which require hot water, steam or other forms of heat for curing. Revolutionary Pipe Relining leverages years of expertise and research to develop our reliable and sustainable method for repairing your pipes.
Our UV curing process is an increasingly popular method for pipe relining projects for homes and businesses in Hills District. It's a more efficient and cost-effective procedure than traditional heat or steam-based methods and can help save time and money. But how exactly does UV curing work? 
But first, what is UV Pipe Relining and its step-by-step process
UV curing is a process that uses ultraviolet light to cure or dry resins used for pipe relining jobs. This means that the resin will become much harder when it is exposed to the UV light, allowing it to bond with the existing pipes quickly and effectively. The main advantage of using this method is that it eliminates the need for heat or steam, which can be expensive and time-consuming to produce. 
A UV pipe relining project in Hills District generally begins with the installation of a fibreglass liner with the pull-in-place method rather than through inversion. 
To ensure that there are no wrinkles or deformities in the liner, CCTV cameras are used for inspection before any curing process can commence. The curing process itself involves installing a UV light train into the pipe, which is carefully determined on factors like ambient temperature, humidity, and atmospheric pressure. 
Depending on these variables, each part of the pipe will need to cure at its own rate before our pipe relining technicians will test its integrity against set codes to make sure it is up to standard. 
Advantages of our Professional UV Pipe Relining Process
UV curing has quickly become a popular and cost-effective solution as pipe relining contractors look to find techniques that produce results faster and with lesser impact to the environment. 
The main advantage of using our pipe relining service is reduced curing time. UV curing allows for quick stabilization of pipes so that they meet safety standards, while also reducing the need for additional equipment. Fewer use of equipment not only makes UV pipe relining more cost-efficient than other methods which require more resources, but it also causes less environmental impact due to fewer emissions from heating sources or water treatment processes. 
With its impressive results, it's no wonder that UV curing has become an increasingly popular choice for pipe manufacturers looking to take their pipe rehabilitation effort to the next level.
Other benefits of Revolution Pipe Relining's UV pipe relining include:
Improved Flow Capacity 
Here at Revolution Pipe Relining, our UV pipe relining guarantees improved flow capacity compared to traditional pipe repair systems. This increased flow capacity allows for smoother water flow, leading to improved efficiency in your home or business in Hills District. It also means less clogs, fewer blockages, and reduced maintenance costs. All these factors can help your home or business save money over time. 
Increased Flexibility 
Revolution Pipe Relining's UV pipe relining is incredibly flexible, allowing it to bend around obstacles and fit into tight spaces more easily than traditional pipes. This makes it easier to install and reduce the amount of time needed for pipe rehabilitation projects. Additionally, it can be used in areas that would be difficult or impossible to access with traditional piping systems due to its flexibility. 
Faster Turnaround Time 
Due to its quick installation process and lack of need for excavation or demolition work, Revolution Pipe Relining's UV pipe relining in Hills District can get your project completed faster than other options on the market. This reduces downtime for homes and businesses that need reliable pipes to run their operations efficiently. It also helps save both time and money by completing projects quicker than expected without sacrificing quality or reliability.  
If you need an efficient and reliable solution to leaking, worn, and damaged pipe issues, Revolution Pipe Relining has the perfect answer. Our team of professionally trained technicians can implement the latest UV pipe relining technology to stop structural damages quickly and with minimal disruption. We understand how much difficulty these problems can cause, so we strive to get your pipes back in better shape than when we started. Our UV relining services further extend to preventative maintenance for long-term protection of your pipes. If you'd like more information about our UV pipe relining solutions in Hills District or have questions about pipe repairs, don't hesitate to contact us today. For additional enquiries, call our direct line on 1300 844 353 today.
UV PIPE RELINING IN ACTION
How Does UV Pipe Relining Work?
It's quite simple really. After the liner has been installed into your pipe line the uv light is inserted right to the end of the pipe work then pulled back through the pipework by a computer controller until the entire line has cured.
That's it done… in minutes not hours.
UV PIPE RELINING Sydney REGIONS We Service Include: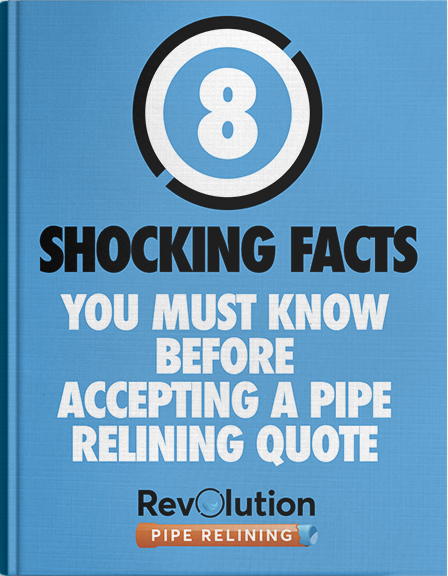 INSIDER FACTS YOU MUST KNOW BEFORE SELECTING A RELINING COMPANY.
This free report will give you 8 powerful points of information to help you select the right company to do your relining and how to ask the right questions about their service and policies.