The Best UV Pipe Relining Services in Eastern Suburbs
Revolution Pipe Relining knows that drain and sewer pipe repairs can be expensive, time consuming and disruptive. We strive to offer our customers the most effective and efficient means of refurbishing ageing pipes in Eastern Suburbs Thanks to our UV Cured in Place Pipe (UV CIPP) relining service, Revolution Pipe Relining provides minimal intervention but maximum results when upgrading your underground and aboveground pipes. Our specialist team is made up of highly qualified professionals trained in this technology to guarantee successful repairs with long-lasting results. Revolution Pipe Relining promises the best technology for your pipe rehabilitation project. 
Here at Revolution Pipe Relining, we are highly skilled and experienced in ultraviolet cured-in-place pipelines (UV CIPP). This process works to strengthen and repair existing pipelines without having to excavate or replace them, extending the life of aging and deteriorated assets. 
Revolution Pipe Relining provides clients in Eastern Suburbs with a lifetime warranty on installations so they can have confidence that their pipelines are top quality and enduring. Our UV pipe relining services are available in Eastern Suburbs, so if you require UV pipeline relining for your home or business, look no further than Revolution Pipe Relining for all your pipe rehabilitation needs.
The Main Advantages of our UV Pipe Relining Technology
We all know how inconvenient, expensive, and disruptive pipe relining can be. Thankfully, our cutting-edge UV pipeline relining services at Revolution Pipe Relining offers a more efficient and cost-effective alternative that is much less disruptive to your home or business property in Eastern Suburbs.
Minimal Property Disruption  
One of the most significant benefits of our UV Pipe Relining Technology is that it requires only minimal disruption to your property. This means that you don't have to worry about digging up your garden or driveway or having intrusive contractors in your home while they carry out the work. Instead, our technicians can access pipes through existing access points and complete their work quickly and efficiently with minimal disruption to you. 
Minimal Site Footprint 
Another advantage of our UV pipe relining technology at Revolution Pipe Relining is that it has a very compact site footprint. This means that we can access even the tightest spaces, including small ducts and crawl spaces without needing additional space for our machinery. Our lightweight equipment also makes it much easier for us to manoeuvre around tight spaces without having to use heavy machinery or additional personnel.
Enhanced Efficiency and Faster Curing Times 
Thanks to its advanced technology, our UV Pipe Relining Technology is incredibly efficient and fast-acting. We use ultraviolet light (UV) which helps to cure the lining material quickly so that it bonds with the existing pipe in minutes rather than hours or days like traditional methods. This not only reduces downtime but also reduces costs as fewer resources are needed to get the job done quickly and efficiently. 
More Durable and Stronger Drains and Sewer Lines 
Our UV pipe relining services in Eastern Suburbs results in stronger, more durable drains and sewer lines thanks to its bonding capabilities. The material used with this method has been specifically designed for long-term strength and durability so you can rest assured knowing your pipes will last for years with minimal maintenance required on your part.   
No Damage to Existing Pipes 
Revolution Pipe Relining offers a non-invasive solution to damaged pipe and drainage issues that no home or business owner should overlook. With our UV pipeline relining service, troublesome pipelines can be repaired without any significant disruption – there's no need for excavation or drilling, meaning the existing infrastructure will be left intact. Revolution Pipe Relining is fast, affordable, and reliable and guarantees effective drainage solutions for all types of properties – no matter how complex.
Comprehensive UV Pipeline Relining Service in Eastern Suburbs
As trenchless technology continues to evolve and create new opportunities for sewer and pipe lining repair, more opportunities will arise for contractors to set themselves apart in the project bidding stage. With UV curing and CIPP products from reputable brands, our Eastern Suburbs contractors can use state-of-the-art technology to give their customers the best. Let our team of experts at Revolution Pipe Technology support you with top-of-the-line equipment, training and expertise that simplifies your work and increases your revenue. Contact us on 1300 844 353 to request an estimate.
UV PIPE RELINING IN ACTION
How Does UV Pipe Relining Work?
It's quite simple really. After the liner has been installed into your pipe line the uv light is inserted right to the end of the pipe work then pulled back through the pipework by a computer controller until the entire line has cured.
That's it done… in minutes not hours.
UV PIPE RELINING Sydney REGIONS We Service Include: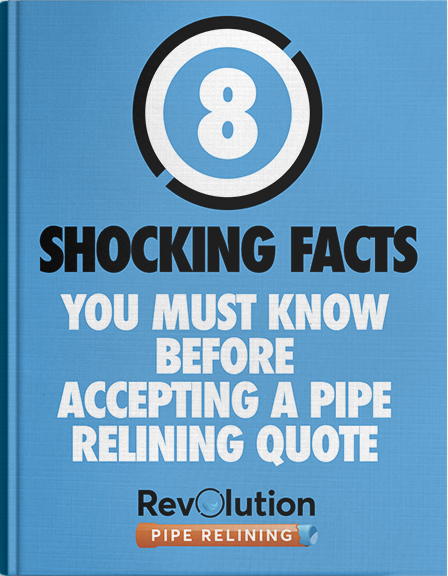 INSIDER FACTS YOU MUST KNOW BEFORE SELECTING A RELINING COMPANY.
This free report will give you 8 powerful points of information to help you select the right company to do your relining and how to ask the right questions about their service and policies.