To Patch or Not to Patch: Pipe Patch Relining in Hills District
Broken pipes can cause extensive damage to your property, appliances, and the area around it. Indications of a water pipe leak include poor water quality, low water pressure, unpleasant odour, gurgling toilets or if there's a tree growing near the pipes. While minor leaks may go unnoticed, it's essential to address any drain and sewer issues as they can lead to significant loss and costly repairs. 
Failure to seek timely assistance from a trustworthy company can turn a minor issue into a major disaster. Therefore, it's imperative to contact us here at Revolution Pipe Relining to resolve your plumbing issues with our pipe patch relining services before they spiral out of control.  If you are unsure whether pipe relining is the best solution for your pipe issues, continue reading to learn more.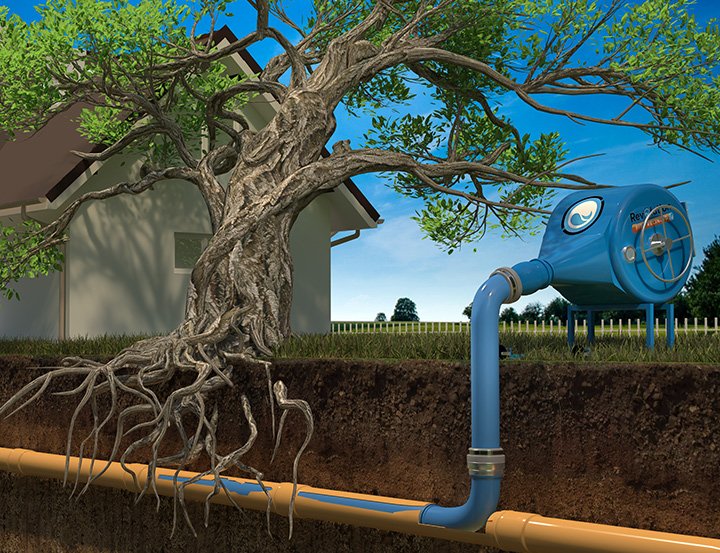 But First, What Is Pipe Patch Relining?
If you've noticed problems with your plumbing, you might think that the entire line of pipes needs to be replaced. However, this isn't always the case. In fact, many times only a section of the pipe is damaged, which can be caused by a variety of factors such as changes in the environment or tree roots. 
Pipe patching, also known as sectional pipe repair, is an effective and efficient method to fix damaged pipes. Our team uses fibreglass and special silicate or epoxy resin to create a patch that covers only the damaged section of the pipe. With the help of a drain camera, we can easily locate the problem area and use our drain patch repair solutions for trenchless pipe patching. This method saves time and money since we don't need to dig up your yard or disrupt your daily routine. Our pipe relining experts in Hills District fit the resin patch in place and wait for it to cure before removing the specialised equipment. Trust us to handle your pipe patching needs with our high-quality materials and expertise.
As pipe patch relining experts, we have the skills and knowledge to fix your pipes quickly and efficiently, ensuring that you don't have to deal with any further issues in the future. But what constitutes a pipe patch relining service?
To identify the problem accurately, our team at Revolution Pipe Relining will scope the area first and ask you a few questions about the pipe. This will give us an overview of the situation, which will then help us recommend the best solution for your pipes. With a camera inserted into your pipes, we can diagnose the issue and recommend the best solution. 
A small issue may only require a patch, while larger structural issues may require lining or pipe bursting. The important thing is to accurately identify the problem, and that's where our expertise comes in. When our pipe relining contractors in Hills District do find damage on your pipes and only a section of it needs to be fixed, this is where we suggest doing pipe patching. Trust Revolution Pipe Relining to identify the issue and provide the necessary service to get your sewer pipes functioning properly again.
Quick and Efficient Sectional Pipe Repair Services in Hills District
If you're wondering how long it takes to line a pipe and how it's done, we have the answers. Typically, the process takes less than a day. However, it's important to note that we do require access to the pipe at both ends. This means manholes both upstream and downstream for municipalities, and access at both the sewer and home ends of the pipe for homes. For large commercial and residential buildings, we usually need access to the sewer and inside the building. Don't worry though, we won't be digging any long trenches, just a small hole if necessary. As experts in pipe patch relining, we can assure you that your pipes will be restored in no time. A thoroughly cleaned pipe is essential for the liner to properly adhere and provide a long-lasting fix. 
Thankfully, many pipe relining contractors, including ourselves, offer drain cleaning services to ensure the pipe is free from any blockages or debris. Once this is taken care of, the lining process can begin, which can often take less than two hours. The fibreglass patch is inserted into the pipe and cured to seal the affected section from infiltration or exfiltration and tree roots. Overall, using a fibreglass patch with resin material proves to be a quick and effective solution for pipe repair. Trusting an experienced contractor such as Revolution Pipe Relining is the best way to ensure your pipes are properly lined and remain problem-free for years to come. If you want to learn more about our pipe patch relining services in Hills District or request a quote, call our direct line on 1300 844 353 today.
Pipe Patch Relining IN ACTION
In this video we demonstrate our Pipe Relining Process for Pipe Patching. This is commonly performed when there is a section/s of the drain that are cracked or broken and have tree root intrusion.
PIPE PATCH RELINING Sydney REGIONS We Service Include: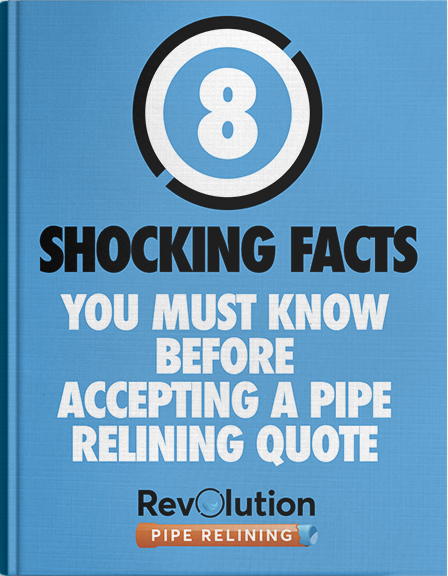 INSIDER FACTS YOU MUST KNOW BEFORE SELECTING A RELINING COMPANY.
This free report will give you 8 powerful points of information to help you select the right company to do your relining and how to ask the right questions about their service and policies.