First-Class Robotic Cutting Services- An Emerging Pipe Rehabilitation Method in Western Sydney
Trenchless methods of rehabilitation are becoming increasingly popular in a variety of industries, and the pipeline industry is no exception. Robotic cutting is one such trenchless method in Western Sydney that can be used for a variety of purposes, including the removal of obstructions and the remote opening, or reopening of lateral connections. 
If you require expertise in any of these issues, you can look no further than Revolution Pipe Relining. Our robotic pipe cutting services are one of the most reliable in Western Sydney. We are in the business of catering to our customers' needs by working tirelessly to deliver the results they deserve.
While we specialise in pipe relining services, we at Revolution Pipe Relining also offer solutions that complement our pipe rehabilitation services. One of them is robotic pipe cutting, a process that addresses misaligned pipes, obstruction removal, and failed pipes grinding, to name a few. Depending on the location or severity of damaged pipes, our pipe cutting professionals are highly trained to operate innovative robotic cutting systems, including air driven and hydraulic-driven robotic pipe cutters. Our pipe cutting professionals in Western Sydney will assess and closely inspect your pipes and then utilise the right type of machine that can deliver fast, efficient, and long-lasting results.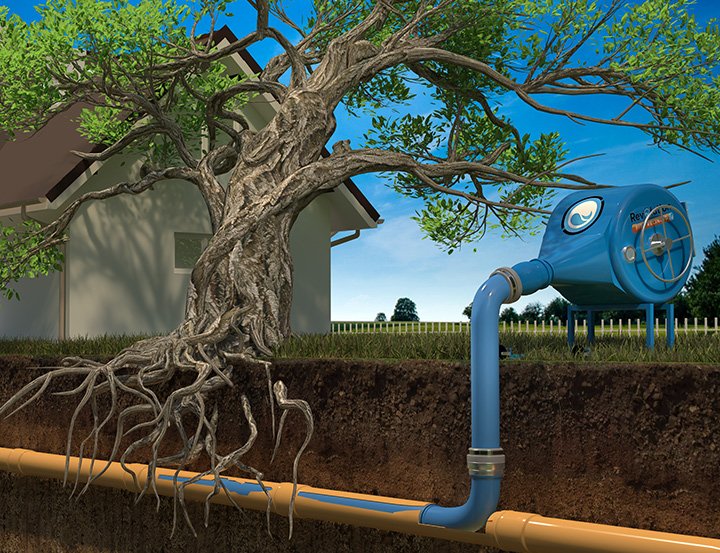 The Main Advantages of Choosing Western Sydney Robotic Pipe Cutting Services for Pipe Repair
Cost
One of the main advantages of choosing our robotic pipe cutting services in Western Sydney is that it is a cost-effective means of rehabilitating pipes This is because we use cutting-edge robotic pipe cutters that deliver superior results that will last for many years. You don't have to worry about costly repairs or replacements in the future. 
Convenience
If you're looking for a faster, easier way to get your underground rains and sewer pipe damages resolved, our Western Suburbs robotic pipe cutting services here at Revolution Pipe Relining are the way to go. Not only will you be able to have the job done easier, but you won't have to worry about obtaining additional services to clean up the mess. Revolution Pipe Relining values your time, so we ensure that our professional robotic pipe cutting technicians can get the job done swiftly without disrupting your schedule. 
Faster
Since robotic pipe cutting machines in Western Sydney do all the work for you, it overall cuts down on repair time. This means that you won't have to wait as long for your repairs to be completed. In addition, it also eliminates downtime so that you can get back to using your drain or sewer pipe sooner.
Flexible
Robotic pipe cutting services in Western Sydney are also very flexible since they can be used in a variety of different situations. Whether you need to repair a small drain or a large sewer pipe, this technology can be used to repair any size or type of pipe. 
Greener
Another advantage of choosing robotic pipe cutting services in Western Sydney is that it is overall more environmentally friendly. This is because there is less waste produced, and it doesn't use any harmful chemicals or solvents during the pipe relining process. 
Safer
Last but not least, the use of robotic pipe cutting machines in Western Sydney are also much safer than traditional methods. This is because you won't have to worry about exposure to harmful chemicals or gases and there is no risk of fire or explosion since the machine does all the work for you. 
Top-Notch Robotic Cutting Services in Western Sydney
When you are faced with the need for pipe repair or replacement, it is important to choose a method that will be effective and efficient. Traditional methods such as manual labour can be messy and time-consuming, and often cause additional damage to your property. On the other hand, our robotic pipe cutting services offer several advantages. Our pipe cutting solutions in Western Sydney are less invasive, meaning there is less of a mess for you to deal with afterwards. They are also much faster, so you won't have to wait as long for the job to be completed. 
In addition, our pipe cutting robots in Western Sydney offer a more precise cut, which can help to prevent future problems. As a result, choosing our premier robotic pipe cutting services in Western Sydney is often the best option for Western Sydney property owners who need pipe repairs or replacement. 
For trustworthy and reliable pipe cutting solutions, look no further than Revolution Pipe Relining. We are a reliable plumbing company in Western Sydney offering innovative pipe rehabilitation methods, including robotic pipe cutting services. To learn more, call our direct line on 1300 844 353 today.
ROBOTIC PIPE CUTTING IN ACTION
Grinding out a Star Picket & Reo Bar with a Robotic Cutter and then installing 2 x fibreglass sectional patch repair to save excavation within a brand new aquatic centre!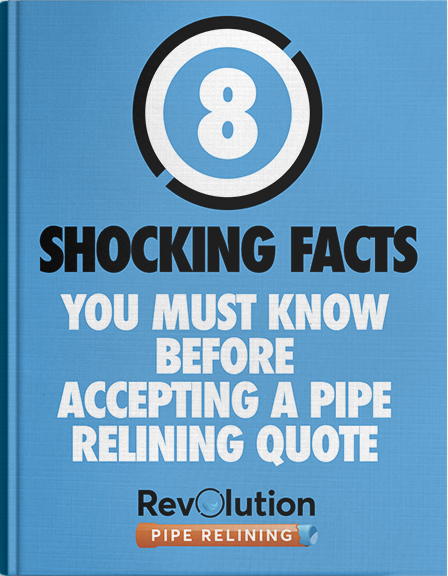 INSIDER FACTS YOU MUST KNOW BEFORE SELECTING A RELINING COMPANY.
This free report will give you 8 powerful points of information to help you select the right company to do your relining and how to ask the right questions about their service and policies.