Powerful Robotic Pipe Cutting Services in Hills District
Underground drains and sewer lines are essential components of any home's infrastructure, yet they are often neglected until something goes wrong. For many years, the only solution for drain and sewer line repair was to dig up the line, a costly and disruptive process. But now, Revolution Pipe Relining offers premier robotic pipe cutting services that will revolutionise the repair of your critical underground pipe systems in Hills District.  
Our robotic pipe cutting machines offer numerous advantages over traditional methods. First, our innovative robotic pipe cutting equipment eliminates the need to dig up broken or clogged pipes. This not only minimizes disruption to traffic and business operations but also drastically reduces costs associated with labour and materials. In addition, our robotic pipe cutting techniques are more efficient than traditional methods because our robotic pipe cutting operators can be completed in a fraction of the time. 
In addition, our robotic pipe cutters offer a safer alternative than manual approaches because our pipe cutting machines can operate in areas that are difficult or dangerous for property owners. This includes small spaces that may contain hazardous gasses or other contaminants that could otherwise be harmful to workers. Furthermore, our robotic pipe cutters in Hills District can perform precision work with minimal risk of error due to their accuracy. We work hard to make sure that the job will be done correctly every time without fail. Our robotic pipe cutting services in Hills District is a highly cost-effective solution for repairing underground drains and sewers as it requires less manpower and fewer materials than traditional methods. As a result, we at Revolution Pipe Relining can help you save money on repairs while still ensuring that your drains and sewer pipelines are always functioning properly.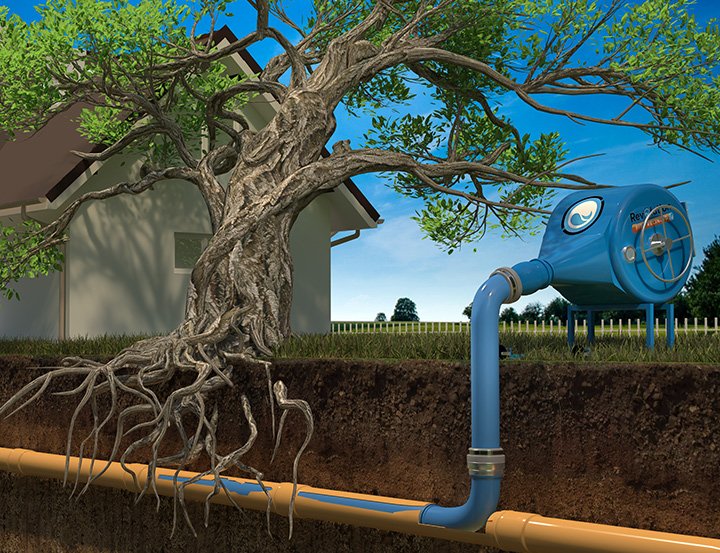 The Major Applications of Pipe Cutting Robots in Hills District
Reinstate Lateral Junctions
Here at Revolution Pipe Relining, our robotic pipe cutters are highly effective and efficient tools for reinstating lateral junctions after drain relining. The robotic arms on these robotic pipe cutters can be programmed to accurately measure and respond to the size of existing drains, allowing them to precisely cut into the new pipeline at predetermined angles. These robotic pipe cutting services in Hills District have made drain stagnation much easier to address as they provide a more accurate, efficient, and safe solution compared to traditional methods.
Pipe Preparation Prior to Pipe Relining
Our robotic pipe cutting services in Hills District are an excellent choice when it comes to pipe preparation before inserting epoxy resin impregnated liners. Our robotic pipe cutters, built with the latest technologies, ensure a smooth operation and a quick turnaround time; thus, resulting in pipes that have maximum integrity and strength. We only use high-quality robotic cutters, including Dancutter robotic pipe cutting machines to maximise efficiency as well as accuracy throughout the process. 
Remove Stubborn Obstructions that High-Pressure Jets Cannot Remove
At Revolution Pipe Relining, we use robotic pipe cutters to remove obstructions that high-pressure water jets are unable to address. Robotic pipe cutters are highly effective at removing steel bars, thick roots, intruding connections, scale, and even concrete with precision accuracy. We understand that each job is unique and can provide a tailored solution for the most difficult of jobs from planning the task to the robotic cutting itself. Our robotic pipe cutting team in Hills District is experienced and knowledgeable in providing robotic solutions for a variety of industrial needs and can guarantee you peace of mind when it comes to delivering quality results.
Top-Rated Robotic Pipe Cutting Services in Hills District
If you are looking for a robotic pipe cutting contractor in the Hills District, there are four essential criteria that you need to consider. First, you want to make sure that any robotic pipe cutting contractor in Hills District has years of experience in the industry. This ensures that they have the necessary knowledge and expertise to provide you with top-notch service. It's also important to ask how many robotic pipe cutting projects they have completed in the past few years and what their success rate is like. 
Of course, robotic pipe recurring cost is always a crucial factor when considering a robotic pipe cutting contractor. Make sure to get quotes from multiple companies and compare them side by side before making your decision. Keep in mind that sometimes the cheapest option isn't necessarily the best one. It pays to invest in quality workmanship and experienced professionals who can deliver results quickly and efficiently. 
However, if you do not have the time to research for a contractor and work straight with a trusted robotic pipe cutting company in Hills District, look no further than Revolution Pipe Relining.  We provide robotic pipe cutting services that are efficient, economical and of the highest quality. Our robotic pipe cutters are equipped with modern technologies to ensure maximum accuracy in all operations. Contact our direct line on 1300 844 353 for more information on our robotic pipe cutting services or any other drain relining solutions we offer. 
ROBOTIC PIPE CUTTING IN ACTION
Grinding out a Star Picket & Reo Bar with a Robotic Cutter and then installing 2 x fibreglass sectional patch repair to save excavation within a brand new aquatic centre!
Robotic Cutting Sydney REGIONS We Service Include: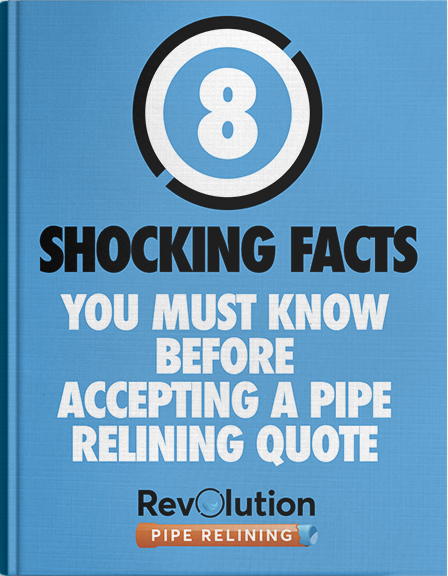 INSIDER FACTS YOU MUST KNOW BEFORE SELECTING A RELINING COMPANY.
This free report will give you 8 powerful points of information to help you select the right company to do your relining and how to ask the right questions about their service and policies.