The Role of Robotic Services in Rehabilitating Pipes in Eastern Suburbs
In the Eastern Suburbs, when pipe relining is done to repair and restore damaged pipes, it's essential that lateral junctions are also restored. That's where Revolution Pipe Relining's robotic pipe cutting services come in. We have specialised robotic cutting machines that rotate inside drains and sewer pipes, cutting a precise shape into the wall of the pipe. Our innovative pipe cutting process is perfect for reinstating lateral junctions after relining so that there are no weak spots in the newly installed epoxy resin material. 
Here at Revolution Pipe Relining, our robotic pipe cutting services in Hill District provide our customers with tangible benefits. Our robotic pipe cutters are equipped with precision cutting technologies that allow us to make clean cuts into underground junctions that cannot be achieved through traditional methods. This means we can get the job done quicker and more effectively than ever before, providing real value and cost savings to customers who need underground junction reinstatement.
Our robotic pipeline cutting process in Hills District provides clients with optimal levels of accuracy, minimising the risk of further damage to the surrounding environment or structure. Our cutting-edge robotic machines here at Revolution Pipe Relining allow us to safely guide a robotic pipe cutter through underground drainage or sewer systems with extraordinary accuracy, aiding the restoration process significantly. It's this reliance on technological innovation that places us at the forefront of the pipe relining industry, allowing us to offer cost-effective robotic pipe cutting services with a minimum amount of disruption.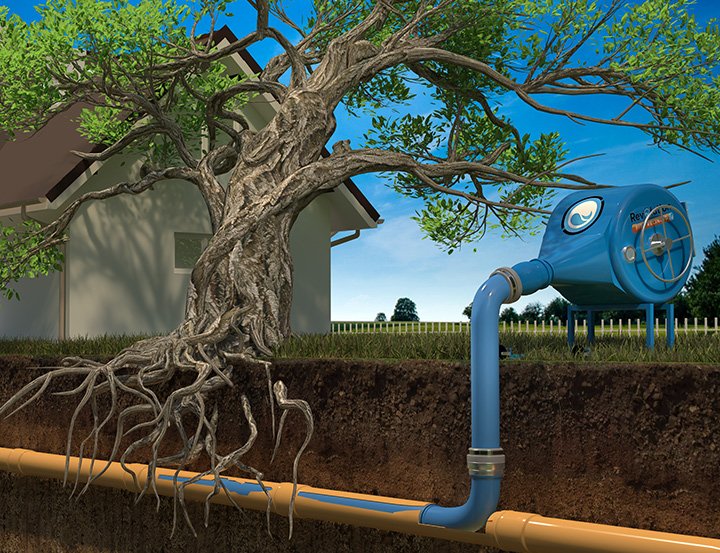 Robotic Pipe Cutting - How Does the Process Work?
In the plumbing world, robotic pipe cutting is one of the most efficient, cost-effective ways to reinstate lateral junctions and clear out obstructions in drains and sewer pipes. Our robotic cutting process involves using a robotic machine with powerful cutting heads to cut through pipes quickly and accurately. Our pipe cutting professionals follow an intensive step-by-step process of robotic pipe cutting that allows us to deliver superior results. 
Step 1: CCTV Drain Pipe Survey  
The first step in our robotic pipe cutting process is to conduct a CCTV survey of the drain or sewer pipe. This helps to determine the size of the cutter head that needs to be used, as well as any other obstacles that could prevent successful cutting. 
Step 2: Analyse the Survey to Determine Size Of Cutter And Cutting Heads 
Once the survey has been conducted, it's time to analyse it to determine what size cutter and cutting heads need to be used for optimal results. Here at Revolution Pipe Relining, we utilize pipe cutting machines and accessories of different sizes, depending on the type of material being cut, such as steel, PVC, copper, and many more. Our pipe cutting technicians are knowledgeable in choosing the right size of cutting heads for projects, thus ensuring clean and accurate cuts every time. 
Step 3: Locate Area to Collect Debris 
After determining which size cutter head will be used, our robotic pipe cutting experts will locate an area where we can collect any debris that is generated by the robotic machine during its operation. We identify near areas to collect debris, ensuring we minimise the mess in residential or commercial properties in Eastern Suburbs. 
Step 4: CCTV Survey to Show Clear Pipes 
Finally, once all these steps have been completed, it's time for another CCTV survey in order to show clear pipes after robotic pipe cutting has been completed. This allows our robotic cutting technicians to confirm that all cuts were made correctly without leaving behind any unsightly residue or damage caused by improper use or incorrect sizing of the cutting head.  
Top-Tier Robotic Pipe Cutting Solutions in Eastern Suburbs
Robotic pipe cutting provides many benefits for drains and sewer pipes, including accuracy, speed, efficiency, and cost savings when compared with traditional methods such as hammering or grinding away at existing material to create new openings or clear out blockages. If you're looking for a way to repair your drains or sewer pipes quickly and effectively without breaking your budget, then our robotic pipe cutting services at Revolution Pipe Relining may be just what you need.  
Here at Revolution Pipe Relining, we only use top-of-the-line robotic cutting machines from premier manufacturers to ensure clean and accurate results. Our team consists of expertly trained pipe cutting technicians that will work with the utmost speed and efficiency. No matter the size of the project, you can rest assured that Revolution Pipe Relining will go above and beyond to deliver long-lasting results. The next time you need to clear out obstructions in your underground drains or stormwater pipes, call on the expertise of our professionals here at Revolution Pipe Relining. If you wish to learn more about our robotic pipe cutting services in Eastern Suburbs or request a no-obligation quote, call our direct line on 1300 844 353 today. 
ROBOTIC PIPE CUTTING IN ACTION
Grinding out a Star Picket & Reo Bar with a Robotic Cutter and then installing 2 x fibreglass sectional patch repair to save excavation within a brand new aquatic centre!
Robotic Cutting Sydney REGIONS We Service Include: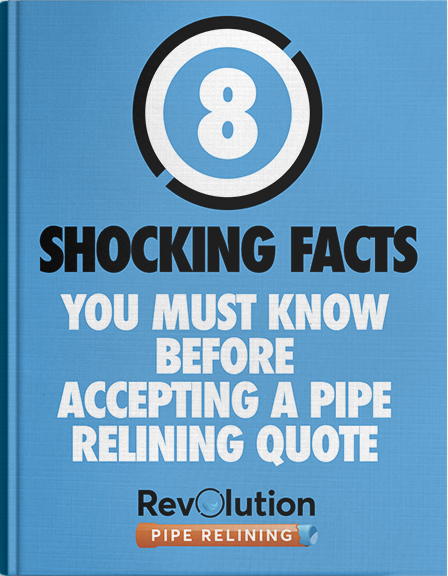 INSIDER FACTS YOU MUST KNOW BEFORE SELECTING A RELINING COMPANY.
This free report will give you 8 powerful points of information to help you select the right company to do your relining and how to ask the right questions about their service and policies.