The Benefits of Using Robotic Cutting Services for Lower North Shore Homes
When it comes to pipe repairs, there are several different approaches that can be used. But at Revolution Pipe Relining in Lower North Shore, we specialize in no-dig pipe repair techniques. Our skilled technicians use a wide range of repair techniques including robot cutting to remove any obstructions or intrusions causing an issue with your pipes. In this blog post, we're going to discuss the benefits of using robotic cutting for no-dig pipe repairs 
Robotic cutting is a type of trenchless pipe repair technique that uses a robotic pipe cutting machine in Lower North Shore to cut away obstructions and intrusions from inside of the existing pipe. This helps to ensure that the entire length of the pipe remains free from blockages and other issues caused by root intrusions and other debris. Our pipe cutting robots are guided by our experienced technicians who carefully operate the device from outside of the drainpipe. The robotic arm then moves through the pipeline and uses a blade to cut away any obstructions or intrusions that may be present in the line.
Our robotic pipe cutting technology can help resolve a plethora of complex plumbing issues, from lopsided laterals to removing obstructions within stormwater pipes. With our sophisticated services, you can count on Revolution Pipe Relining to provide reliable pipe cutting services for any situation or challenge that arises.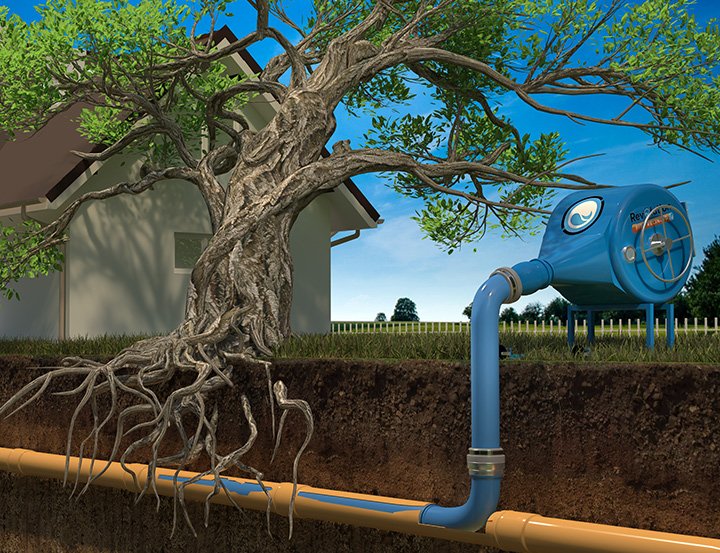 First-Class Robotic Pipe Cutting Features
Advanced Robotics Technology 
Our robotic pipe cutters in Lower North Shore are sourced from Ims Robotics and Dancutter. Both of these companies specialize in robotics technology, providing us with reliable robots that can access pipes ranging from 75 mm to 225 mm in diameter. We also have mechanical cutters available for smaller pipes ranging from 40 mm to 150 mm in diameter, which means we have a solution for all your pipe relining needs! 
CCTV Drain Camera Survey 
Here at Revolution Pipe Relining, we employ an advanced CCTV drain camera survey prior to any pipe cutting or relining work. This allows us to accurately inspect the location and assess the condition of the pipe without needing to physically enter it. The CCTV survey will provide us with an accurate picture of the existing conditions before any work begins, meaning that you know exactly what you're getting into when you hire us for your next project.
Flexible Pipe Cutting Solutions 
At Revolution Pipe Relining, we offer a wide range of solutions for all your robotic pipe cutting needs. Our state-of-the-art robotic pipe cutters allow us to access large diameter pipes up to 225 mm with precision and accuracy. We also have mechanical cutters available for smaller pipes between 40 mm and 150 mm in diameter. Combined with our advanced CCTV drain camera surveys, you can rest assured that your project is in good hands with Revolution Pipe Relining.
Skilled Technicians
While traditional pipe cutting methods may have been sufficient in the past, our advanced robotic pipe cutting technology offers superior results that can't be compared. At Revolution Pipe Relining, we are staffed with experienced robotic pipe cutting technicians who can deliver superior results at affordable prices. Another great benefit of utilising our pipe cutting robots is that we can deliver faster turnaround times than traditional methods. That's because robots can operate 24 hours a day, seven days a week without tiring or taking breaks like humans do. This means that projects can be completed much faster than if manual labour was used instead.
Expert Robotic Pipe Cutting Services in Lower North Shore
Here at Revolution Pipe Relining, we have invested in only the best technology available. Our robots are equipped with the latest cutting-edge tools that allow us to make precise cuts with ease. We also have a variety of attachments, such as saw blades and grinders, that can be used to make even more complex shapes and sizes. And because these robots are so accurate, we can cut any size or shape of pipe without sacrificing quality or accuracy. 
Our robotic pipe cutting services from Revolution Pipe Relining can save you time and money on your next project. By using our robotic tools, we can get repairs done faster than ever before—which means you don't have to wait around for days (or weeks!) while repairs are being made. Plus, since our robots require less labour, you'll end up saving money on labour costs too.
At Revolution Pipe Relining, safety is always paramount. We use state-of-the-art robots that are designed to keep workers safe from injury due to hot pipes or sharp edges. Our pipe cutting robots in Lower North Shore help reduce the risk of damage to property as well, so you won't have to worry about costly repairs from accidental damage or mistakes during installation or repair work. If you want to learn more about our robotic pipe cutting services in Lower North Shore or request a no-obligation quote, call our direct line today on 1300 844 353. 
ROBOTIC PIPE CUTTING IN ACTION
Grinding out a Star Picket & Reo Bar with a Robotic Cutter and then installing 2 x fibreglass sectional patch repair to save excavation within a brand new aquatic centre!
Robotic Cutting Sydney REGIONS We Service Include: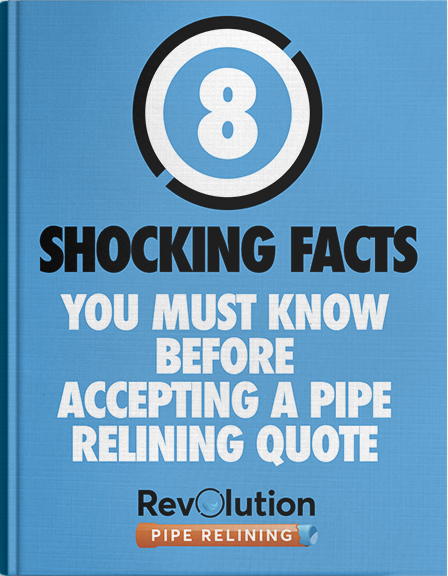 INSIDER FACTS YOU MUST KNOW BEFORE SELECTING A RELINING COMPANY.
This free report will give you 8 powerful points of information to help you select the right company to do your relining and how to ask the right questions about their service and policies.