The Importance of Robotic Cutting Machines in Repairing Drains and Sewer Lines in Central Coast
Revolution Pipe Relining is your go-to team for all your drain and sewer pipe needs in Central Coast. We take the time to research and understand drainage issues so that we can provide you with the best solution. Our experienced technicians use state-of-the-art robotic pipe cutting equipment and CCTV drain inspection cameras to assess and resolve even the most complicated drainage problems. From obstructed drains to restoring lateral junctions in sewer lines, you can rest assured that we at Revolution Pipe Relining will get the job done with efficiency and speed. 
Revolution Pipe Relining has years of experience in solving plumbing issues including sewer lines that are blocked comprehensively and drains that are located in hard-to-reach areas. We are a reliable and trustworthy sewer repair company, committed to providing superior outcomes to our clients in Central Coast. Our robotic pipe cutting team will not only identify and rectify your drainage issue but also provide honest advice on how best to maintain your drains in future. 
We use top-of-the-line technology such as robotic pipe cutting equipment and CCTV drain inspection cameras to ensure that we accurately determine the cause and exact location of any blockages or plumbing issues. This allows us to quickly get your drains back up and running again, saving you time and money in the long run.  Whether you need pipe cutting machines prior to relining or lateral reinstatement to re-open connections, we at Revolution Pipe Relining have everything that you need to ensure durable pipelines that will stay functional for many years.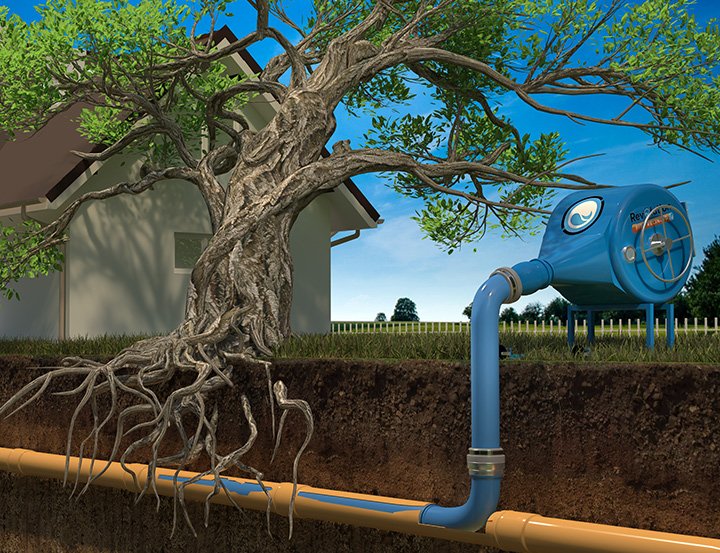 Our Professional Robotic Cutting Services
At Revolution Pipe Relining, we offer a comprehensive range of services for all types of drainage problems, from stubborn obstructions, clearing tree roots from sewers, or restoring misaligned broken pipes, you can rest assured that no job is too big or too small for us. Our team are highly knowledgeable and skilled in the following applications:
Lateral Reinstatement
Lateral reinstatement is a service designed to link any existing pipe network back into the main sewer line. This process can be done without digging up any existing pipes or breaking through walls. Our robotic pipe cutting technicians in Central Coast will use CCTV drain cameras to inspect the system first before deciding how to proceed with the reinstatement process. The entire process is efficient and cost-effective, making it a great choice for those who don't want to go through the hassle of digging up their property for pipe repairs 
Removing Foreign Objects from Pipes and Conduits 
When foreign objects get stuck in your pipes or drains, it can cause major blockages that result in slow draining water or complete stoppages of water flow altogether. Fortunately, our team at Revolution Pipe Relining can take care of this problem quickly and easily by using specialised robotic pipe cutters to remove whatever object may be stuck in your pipe system. Whether it's a toy car or something else that was accidentally flushed down the toilet, we can help you clear out your pipes, so they are functioning properly again in no time.                                          
Crushed Underground Pipelines 
Sometimes underground pipelines become crushed due to soil movement over time or because heavy vehicles have driven over them without noticing their presence beneath the surface. In these cases, it's important to have a professional team come out and take a look at what's going on with your pipeline before attempting any repairs on your own. Our experts at Revolution Pipe Relining are experienced in dealing with crushed underground pipelines and can provide you with an effective solution that fits within your budget constraints.        
Failed Pipes
Just like any other part of your plumbing system, drains and sewer pipes can fail over time due to normal wear and tear or because they weren't installed correctly in the first place. When this happens, it's important to have someone who knows what they're doing come out and look at what's going on before attempting any repairs on your own. We offer comprehensive robotic pipe cutting services in Central Coast that are designed to restore damaged pipes back into working condition without having to dig up large portions of land along the way, saving you both time and money. 
Why Choose Revolution Pipe Relining for your Robotic Pipe Cutting Needs?
Revolution Pipe Relining is a leader in robotic pipe cutting technology. Offering a full suite of services, from drain cleaning to relining and repair, they strive to provide their customers with the most efficient and reliable solutions. Here, we'll discuss why you should choose Revolution Pipe Relining for your robotic pipe cutting needs 
Our robotic pipe cutters in Central Coast offer an unparalleled level of flexibility when it comes to meeting the needs of any project. With a wide range of pipe cutting robots, from Ims Robotics to Dancutter robotic cutters from Denmark, Revolution Pipe Relining can help make sure your pipes are cut correctly while ensuring that the project is completed quickly and efficiently. Furthermore, thanks to their state-of-the-art pipe cutting technology, we can provide accurate cuts regardless of pipe size or material.
Our robotic pipe cutters in Central Coast are designed for maximum efficiency. We eliminate the need for manual labour by automating the entire process from start to finish, which means fewer mistakes and less time spent on each job. Plus, since our pipe cutting robots don't get tired or bored like human workers do, you can count on them to work more quickly and accurately than ever before. Our team at Revolution Pipe Relining is available throughout the Central Coast to ensure that no matter when you experience a problem with your drains or sewers, we can be there right away to help you get it fixed quickly. Contact our direct line today on 1300 844 353 for a free quote on our robotic cutting services.
ROBOTIC PIPE CUTTING IN ACTION
Grinding out a Star Picket & Reo Bar with a Robotic Cutter and then installing 2 x fibreglass sectional patch repair to save excavation within a brand new aquatic centre!
Robotic Cutting Sydney REGIONS We Service Include: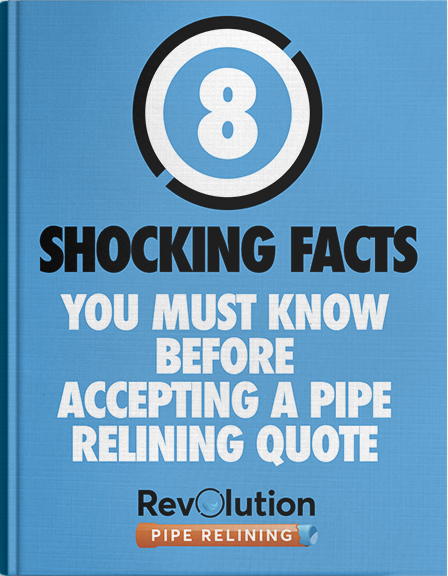 INSIDER FACTS YOU MUST KNOW BEFORE SELECTING A RELINING COMPANY.
This free report will give you 8 powerful points of information to help you select the right company to do your relining and how to ask the right questions about their service and policies.