The Inherent Value of Utilising Revolution Pipe Relining's Robotic Cutting Services in Newcastle
If you've ever had a blocked drain or sewer line in your Newcastle home or business, then you know how frustrating it can be. You might have even tried to repair it yourself, only to find that the problem persists. Luckily, Revolution Pipe Relining offers cutting-edge robotic pipe cutting services in Newcastle, a new technology that can help you reinstate lateral junctions and obstructed drains pipes quickly and easily without the mess. 
Our robotic pipe cutters are mechanical devices that we utilise for various repair and restoration projects. At Revolution Pipe Relining, our robotic pipe cutting equipment is typically utilised in combination with our relining services. First, our robotic pipe cutting specialists in Newcastle use advanced robotic cutting technology prior to using underground pipeline systems and re-opening lateral connections after pipe relining services. 
Our robotic pipe cutters in Newcastle are small, remotely operated machines that can enter pipes and cut through blockages. We use our pipe cutters in Newcastle to clear away tree roots, screws, steel rods, concrete, and other debris that can cause obstructions. While we often used tree cutters as a last resort, our Newcastle robotic pipe cutting equipment can be very effective at restoring proper drainage quickly and easily.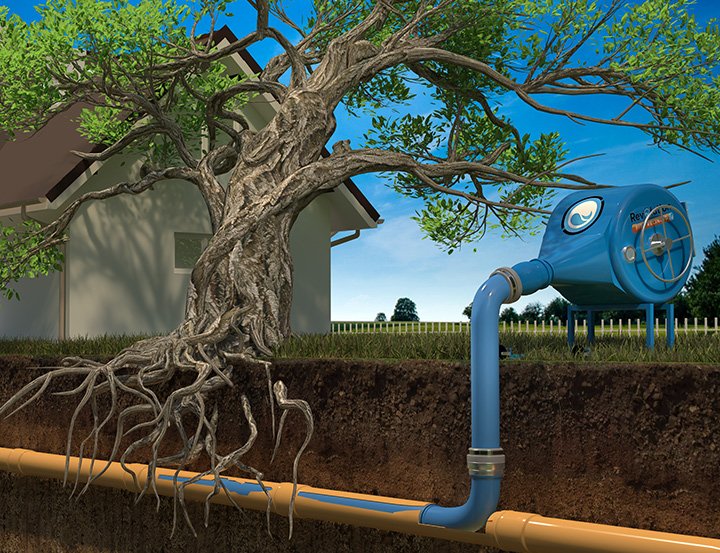 Why Should You Opt for Our Robotic Cutting Services in Newcastle
Here at Revolution Pipe Relining, our robotic pipe cutting services in Newcastle offer various benefits:
Quicker Repair Time 
Our robotic cutting machines are cutting-edge devices that offer several advantages over traditional methods for restoring obstructed drains and damaged sewer pipes. For one, the use of robotics drastically reduces repair time. In most cases, our entire process of robotic cutting services in Newcastle can be completed in just a few minutes. This is a significant improvement over the hours or even days that it can take to restore obstructed drains using traditional methods such as manual removal or snaking.
Less mess
Here at Revolution Pipe Relining, our Newcastle robotic cutting services offer a clean and tidy alternative to traditional methods of reinstating lateral junctions. There is no need to create a messy workspace, as the entire process is carried out by a robotic arm. The arm is equipped with sensors that allow it to navigate the area to be cut, without damaging surrounding plants or property. In addition, the arm is also equipped with a CCTV drain camera, allowing our robotic pipe cutting specialists to monitor the progress of the cutting and ensure that everything is being done according to our specifications. The entire process is controlled remotely, so you can rest assured that our robotic pipe cutters will accomplish all the work without costly rehabilitation afterwards.
Increased Accuracy 
Robotic cutting services offer many benefits over traditional methods, chief among them increased accuracy. When you obtain our robotic cutting service in Newcastle,  you can be assured that the blockage will be removed quickly and accurately. This is because our robotic cutters can move more precisely than their human counterparts. In addition, our pipe cutting robots are equipped with sensors that help them to avoid obstacles and strategically navigate around tight corners.
Cost Effective
Our robotic methods of drain clearing and sewer repair restoration are much more cost effective than traditional methods for a number of reasons. In the short run, we help you save time by quickly and efficiently clearing obstructions from drains and sewers. In the long run, they save money by preventing future blockages and damage to pipe infrastructure. Additionally, our robotic cutting technology in Newcastle is constantly improving, making it more effective and efficient over time.
Premier Robotic Cutting Services in Newcastle
The importance of the expertise of our robotic pipe cutting professionals in Newcastle cannot be underestimated. By choosing a reliable and experienced plumbing company like Revolution Pipe Relining is essential to make sure the job is done efficiently, safely, and cost effectively. 
Revolution Pipe Relining is the leading provider of robotic pipe cutting services for both residential and commercial properties in Newcastle. Our robotic pipe cutting specialists are highly experienced and have extensive knowledge when it comes to lateral reinstatement projects. This specialized knowledge allows us to tackle any project confidently and quickly, ensuring that our clients receive dependable results each time. With our robotic pipe cutting services, we can perform complex tasks with precision, efficiency, and cost-effectiveness, regardless of the size or scope of the project. Delivering comprehensive solutions that meet our clients' needs is paramount for us and affordably providing such quality service is what we strive for every day.
Safety is of paramount importance when it comes to our robotic pipe cutting services in Newcastle. We carefully inspect the drain before we tackle any project. In addition, we at Revolution Pipe Relining adhere to all necessary safety regulations and standards, ensuring the well-being of our staff and customers. You can rest assured to receive premier service and 100% satisfaction when you work with Revolution Pipe Relining for all your robotic pipe cutting needs. To learn more about our robotic cutting solutions or request an estimate, call our direct line on 1300 844 353 today.
ROBOTIC PIPE CUTTING IN ACTION
Grinding out a Star Picket & Reo Bar with a Robotic Cutter and then installing 2 x fibreglass sectional patch repair to save excavation within a brand new aquatic centre!
Robotic Cutting Sydney REGIONS We Service Include: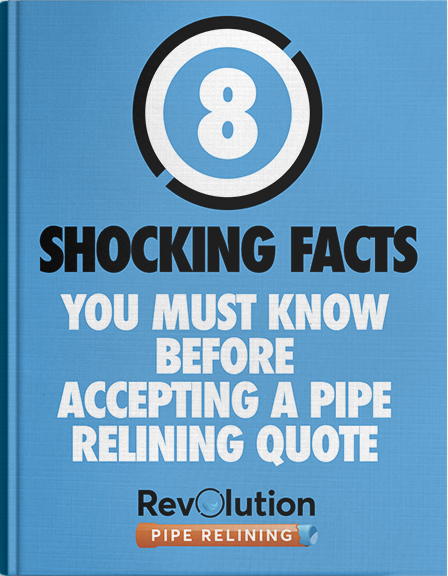 INSIDER FACTS YOU MUST KNOW BEFORE SELECTING A RELINING COMPANY.
This free report will give you 8 powerful points of information to help you select the right company to do your relining and how to ask the right questions about their service and policies.