Sewer Pipe Relining in Sydney
SEWER PIPE RELINING IS THE MOST COMMON FORM OF RELINING IN SYDNEY, HERE'S WHY:
Let's face it, no one except a plumber likes a blocked drain, especially a blocked sewer drain. Reason being that feces, toilet paper, sanitary items, and raw sewage overflows onto or in your property. YUK.

If your gully drain is not blocked it will overflow outside, if the gully is blocked the sewer will overflow into your house at the lowest point like a shower drain or floor waste.
Homeowners can only take so much of this and if they live in a property that has an old drainage system from the 70's or earlier there is a high chance the earthenware drain is littered with tree roots that continually grow back after each hair cut (water jetter or electric eel clearing).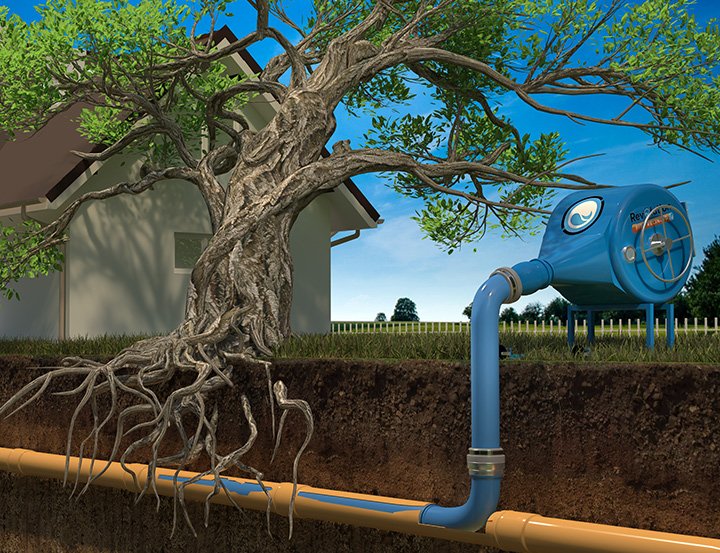 WHAT IS SEWER PIPE RELINING?
Trenchless sewer repair is an innovative drain restoration process that started in the UK in the 1970's and has been widely popular across Europe since then. It has been in Australia the past 30 years but has rapidly gained popularity in the last 10 years. 
The process to reline a sewer pipe goes like this, a felt or fiberglass liner is covered in an epoxy or silicate resin, inserted into the drain with specialist sewer relining equipment and expanded allowing it to bond to the host-pipe and essentially create a new stronger tree root proof pipe, within the old sewer drain.
HOW MUCH DOES SEWER PIPE RELINING COST?
There are many variables that determine how much sewer pipe relining costs, but to give you a general indication a homeowner will generally pay $450 – $1000 per lineal meter for sewer relining when the inversion method is used.
However many things affect the sewer lining cost like pipe size, length to be lined, difficulty, products used, and many, many more. We do give over the phone price estimates, but it's best to have our team come and inspect the drain with our CCTV drain camera to give you an exact price.
The reason being is if you are giving us details from another company's quote, they may be wrong. Many companies actually overstate the meterage to make their sewer relining cost seem fairer, this is just one of many reasons it's best to visually see your drain.
This video will show you how we carry out the sewer pipe relining process with success and how remarkably your drain will look and function after relining.

FREE Annual CCTV Inspection to monitor our work.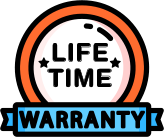 LIFETIME GUARANTEE On Relined Sections

Products Made In Germany & the UK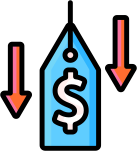 We Will Beat Any Equivalent Quote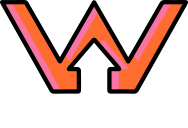 100% Australian WaterMark Approved
WHEN SHOULD I CONSIDER SEWER RELINING IN SYDNEY?
You should consider this form of sewer repair when you have an ongoing blocked sewer problem. Once tree roots enter your drain, they are never going away. They are thriving on the nutrients in your sewer drain, so whenever they are removed by a high-pressure water jetter, they will just grow back thicker and stronger in generally 6-12 months depending on the severity.
So the sooner you reline your sewer drains the better. To set the scene and give you a good example of why now is better than later consider this: If you use us for your blocked drain clearing we charge around $340+ GST for the first hour. If each time we visit your property and the drain clearing takes 1 hour, if we come once per year in 10 years you'll spend $3740 or twice per year $7480. If we spend 1.5 – 2 hours on your drain per visit the price will be much higher, in the vicinity of $6000+ – $15,000+.
The issue is, after spending all of this money your drain is still not fixed… By now that money spent on clearing blocked drain may have paid for the entire reline or a good chunk of it. So it makes sense to repair your sewer as soon as you can afford it wouldn't you agree?
WHAT SIZE SEWER PIPES CAN YOU RELINE?
The most common sewer pipe sizes we reline is 40mm, 50mm (aka 2 inch), 65mm (aka 2.55 inch), 100mm (aka 4 inch), 150mm (aka 6 inch), 225mm (aka 8.85 inch) and 300mm (aka 11.81 inch). The 100mm and 150mm are very common in residential properties and the 300mm is more common on large commercial properties. There is a huge difference in the price to reline 40mm in comparison to 300mm as there is a lot more material required for the bigger size.
The 40mm and 50mm sewer pipe sizes are generally waste pipes for internal floor wastes and shower gully's. This is common in older unit blocks when the copper or cast iron has a leak and the only option for fixing it is to cut up the floor or to reline. It is a common job we do for our Sydney based strata clients.
WHY SHOULD I CHOOSE REVOLUTION PIPE RELINING?
✔ 60 Year guarantee on Relined Sections.
✔ Free Annual CCTV Drain Camera Inspection to monitor our work.
✔ We will beat any comparable quote.
✔ Products are 100% Australian WaterMark approved.
✔ All installations are done by experienced professionals.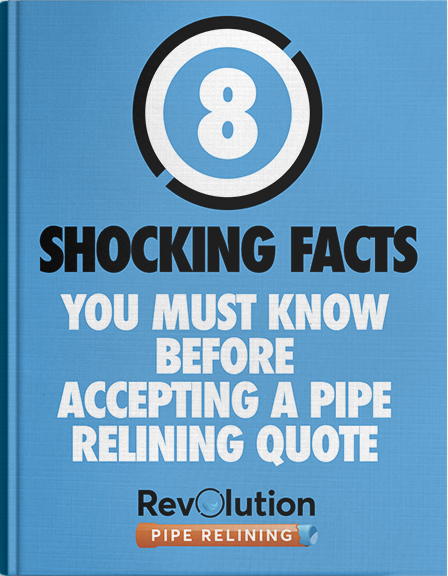 INSIDER FACTS YOU MUST KNOW BEFORE SELECTING A RELINING COMPANY.
This free report will give you 8 powerful points of information to help you select the right company to do your relining and how to ask the right questions about their service and policies.
click the blue button at the bottom of page to speak with a relining expert!
If you're better off having a sewer pipe that is fully-functional for decades, take this opportunity to get in touch with us. We can provide you with a quote and solution for all your drains problem.