Cast Iron Pipe Relining in Sydney
Cast Iron Pipe Relining Sydney: Effective solution in fixing cast iron sewer pipe problems
Did you know that houses built before the 70s are at risk of a complete sewer system failure? At some point in time cast iron pipes were the most favoured pipe used in residential and commercial plumbing primarily because of its durability. As times changed and urbanization increased, more advanced plumbing materials & technology developed, which makes way for the new type of pipes and pipe repair to become standard because it last longer than cast iron, easy to manage, repair, replace, and install.
Houses built before the 70s when the sewer system heavily relies on cast iron piping have a high chance of plumbing repair or replacement requirement. Why is that so? The cast-iron pipes are now nearing its end of functional life and, can compromise the functionality of the sewer system. 
The problem with conventional cast iron piping is it is expected to last 100 years. In some cases and under good conditions, that is evident, but, premature deterioration even in less than 30 years was observed due to high exposure in salt-rich soil and underground moisture where cast iron is vulnerable. 
Pipe deteriorates due to corrosion which is a common issue that can affect homeowners whose properties built before the mid-80s. Severe corrosion and rusting can cause holes, buildups, or leaks to form in cast iron sewer pipes, and even rust that begin underneath the ground due to its nature as a metal pipe. Therefore despite the cast iron pipe's durability, it is best to get in touch with us, your local cast iron pipe relining Sydney company, whether you're experiencing a problem now or not. Our team can repair issues in the sewer line where cast iron pipe relining is needed before it can create severe damage to the entire plumbing system. It's still better to be safe than sorry.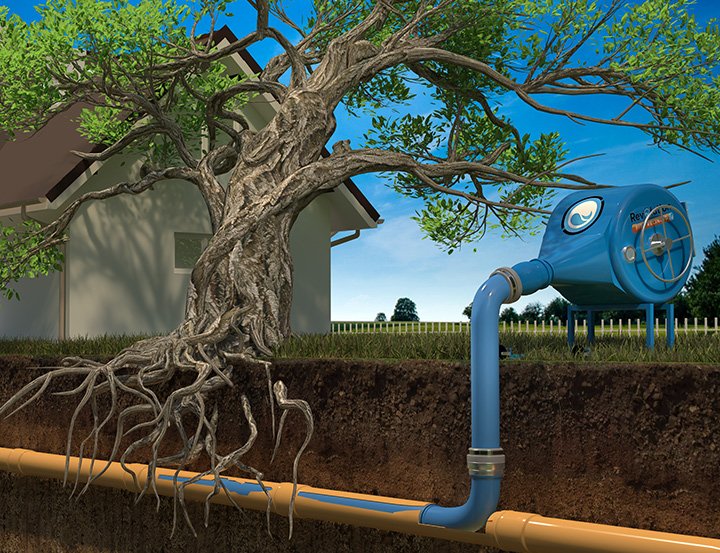 No more cast iron pipe problems. Relining cast iron drain pipe is the solution!
The benefits of cast iron pipes still make it enough reason for some to choose it. With affordable and less strenuous cast iron pipe relining services Sydney options available in the market, makes cast iron pipes, despite obsolete, reasonably worth saving. Cast iron pipe relining and cast iron pipe patch are used to replace damaged portions of the pipes instead of replacing the entire plumbing system – saves you on pipe replacement cost.
If your house is built three to four decades ago, chances are, you have a cast-iron pipe installed in your plumbing system that is nearing the end of its lifespan. Extreme weather conditions, ground moisture exposure, the age and the type of material which are all factors detrimental to its lifespan will cause more problems in your entire plumbing system when not replaced or restored to its full functionality. For example, if you have huge trees where the sewer line is located, this can be a good entry point for the roots. Roots can grow extensively underground, makes its way to your now corroded and vulnerable pipes, slows down the water flow, or completely blocked it. If this corrosion is allowed to continue, your cast iron sewer pipe will ultimately fail, resulting in an emergency that can be costly and damaging to your property. Estimates for sewer pipe relining cost in a home generally range from $450 – $1000 per lineal meter when involves inversion method, but replacing pipes can turn into a full-blown home remodeling job. 
How cast iron pipe relining is done?
Cast iron pipe relining services in Sydney is a simplified and most modern technology. It is less disruptive and less expensive compared to traditional pipe repair. In essence, we use fibreglass or flexible felt tube liner saturated with a self-hardening epoxy pulled into the cast iron sewer pipe; it is installed from one access point, and less likely excavation is necessary.
If you wish to have a fully functional sewer system with a longer lifespan and durability, we strongly recommend relining your cast iron pipe. Patching it up may prevent inevitable damage to your property, but relining, which creates a new pipe replacement is the only sensible solution in most cases.
Sometimes it takes more than a visual inspection to spot any damage, but if it has been ages since the last time you speak with a plumber, avoid last-minute surprises and invite our team to come over for an inspection now. We can conduct a comprehensive sewer video inspection to help us determine if the pipes need just a cast iron pipe patch or a complete relining. We have all the solutions you need for your cast iron pipe problems, regardless of the complexity and severity of the damage.
This video will show you our comprehensive pipe relining process. Take notice of how smooth the relined surface is. This gives proof that your old pipe can be restored to its full-functional condition after relining.

FREE Annual CCTV Inspection to monitor our work.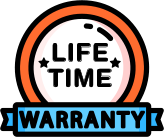 LIFETIME GUARANTEE On Relined Sections

Products Made In Germany & the UK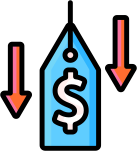 We Will Beat Any Equivalent Quote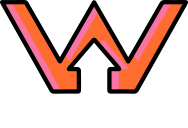 100% Australian WaterMark Approved
warning signs of a damaged sewer pipe

Damages underneath the ground are not always easy to tell because they're not visible. They could be hiding behind your walls on creeping in spaces like the basement or your driveway. Knowing the warning signs to look out for will help you predict when to call the plumbers to address it urgently.

• Discolouration – Brown or yellow coloured water coming out of your pipes indicates a buildup of corrosion or rust which cast iron pipes are especially vulnerable. Discolouration can also cause brown stains on your sink. Discoloured water is the most visible sign that you urgently need to replace or reline your cast iron pipes.

• Leaks – Leaks are also visible signs of damaged cast iron pipes. If the leaks happen in multiple areas in your home and continuously persist even after repeated cleaning, you need to make urgent contact with the expert.

• Slow Drain – When you experience slow flow or backing up, there's a big possibility that your cast iron pipe has totally failed. Cleaning it with a chemical remover is a no-no because chemicals contain sulphuric acid that will create more damage to the pipe.

• Odour – A well-conditioned sewer system should be airtight, but when corrosion starts to happen, leaks are always the result. Leaks on pipes can cause sewer gas to escape that can pose a health hazard in your home.
Cast Iron Pipe Relining Sydney REGIONS We Service Include: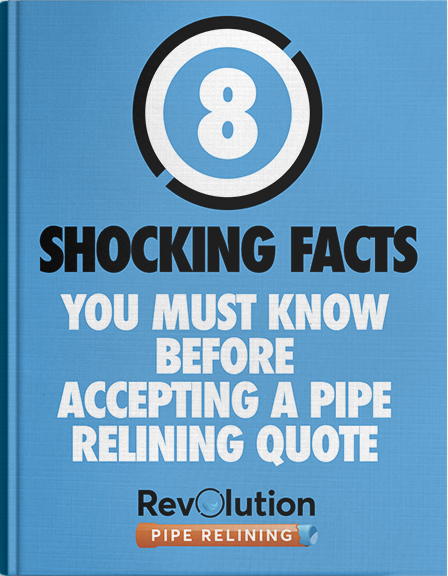 INSIDER FACTS YOU MUST KNOW BEFORE SELECTING A RELINING COMPANY.
This free report will give you 8 powerful points of information to help you select the right company to do your relining and how to ask the right questions about their service and policies.
click the blue button at the bottom of page to speak with a relining expert!
Leave the guesswork and avoid last-minute surprises before you take action. Our team is just a call away for a CCTV inspection to examine your drains. We can honestly provide you with a quote and a solution plan after the result.