When is Cast Iron Pipe Relining in Hills District the Best Option?
Are you faced with the daunting task of replacing your aging and deteriorating cast iron pipes? Well, fear not, because you have options! When it comes to rejuvenating your plumbing system, there are two primary approaches to consider.
First up, the top-down method involves cutting into the slab of your home. This method is often employed when you're giving your entire house a facelift and aren't too concerned about the mess it may create. It's an effective way to replace those old pipes, but it does come with some inevitable chaos.
On the flip side, there's a more streamlined and less disruptive solution – cast iron pipe relining services. In the scenic Hills District, plumbing professionals offer this ingenious alternative. If you'd rather keep your home dust-free and your daily routine undisturbed, cast iron pipe relining is the way to go. These experts can work their magic without the need for major excavation, leaving your plumbing system refreshed and your peace of mind intact. So, whether you're up for a top-down overhaul or a mess-free cast iron pipe relining solution, the choice is yours, and the professionals in Hills District have you covered.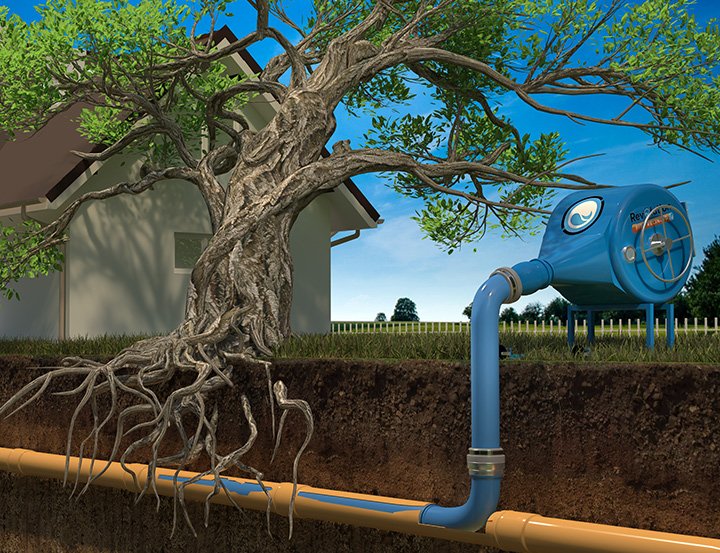 Unlocking the Hidden Benefits of Cast Iron Pipe Relining Services in Hills District
In the realm of plumbing, cast iron pipes have long been revered for their resilience against fire and the relentless onslaught of pests. These sturdy conduits have also been praised for their uncanny ability to muffle the symphony of water flow within them. However, as time marches on, even the most dependable heroes may start showing signs of wear. If you find yourself in the company of aging cast iron pipes in desperate need of care, look no further than the revolutionary trenchless cast iron pipe relining services available in Hills District. Offered by the professionals at Revolution Pipe Relining, this cutting-edge solution boasts a plethora of enticing benefits that promise to breathe new life into your pipes. Let's delve into the top advantages that this innovative service has to offer.
Prolonging the Lifespan of Cast Iron Pipes
While it's true that cast iron pipes may exhibit signs of aging after a quarter-century of faithful service, their potential for longevity stretches far beyond this threshold. Sewer pipe relining has the transformative power to create a pristine interior surface within your aging cast iron pipes, significantly extending their operational life. This means that your cherished pipes can continue to serve you for many more decades to come, sparing you the burden of premature replacements.
Preserving Your Landscape with Care
When conventional excavation methods are employed to repair or replace cast iron pipes, they often leave behind a scarred landscape that demands costly restoration efforts. However, cast iron pipe relining in Hills District presents a different narrative altogether. This ingenious process allows for the meticulous repair of corroded, worn, or aging cast iron pipes without inflicting harm upon your cherished landscape. Your outdoor space remains untouched, a testament to the finesse of trenchless relining.
A Thrifty Solution for Long-term Savings
Embarking on a journey of cast iron pipe relining in Hills District is not just a wise investment in your plumbing system but also a savvy financial decision. Firstly, you can bid farewell to the exorbitant costs associated with complete pipe replacements. Secondly, the durability and structural integrity of the relined cast iron pipes mean that you won't be burdened with frequent, wallet-draining repairs. Moreover, the innovative lining acts as a barrier against the corrosion of interior surfaces, safeguarding water quality and sparing you from the potential costs of addressing water-related issues.
When You Want Quality Results Trust in Revolution Pipe Relining
When you're seeking exceptional and long-lasting results for your pipe lining needs, place your trust in Revolution Pipe Relining. Our dedicated cast iron pipe lining services in the Hills District are engineered to provide you with top-tier craftsmanship that stands the test of time. Unlike conventional methods, our cutting-edge pipe relining technology utilizes liners that boast a remarkable lifespan of 50 years or more. This means you can enjoy the peace of mind that comes with a durable solution that won't let you down.
Our cast iron pipe relining expertise extends beyond just cast iron pipes; we're equipped to reline pipes made from concrete and clay as well. Regardless of the material, our process effectively conceals and rectifies any damaged areas or cracks, ensuring that pesky leaks become a thing of the past. Revolution Pipe Relining is your trusted partner for all your pipe relining requirements. If you're eager to explore the benefits of our services or simply want to inquire about a no-obligation quote, don't hesitate to reach out to us directly at 1300 844 353. Experience the revolution in pipe relining – choose Revolution Pipe Relining today!
This video will show you our comprehensive pipe relining process. Take notice of how smooth the relined surface is. This gives proof that your old pipe can be restored to its full-functional condition after relining.

FREE Annual CCTV Inspection to monitor our work.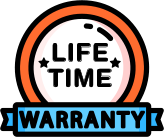 LIFETIME GUARANTEE On Relined Sections

Products Made In Germany & the UK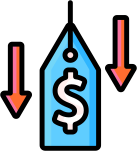 We Will Beat Any Equivalent Quote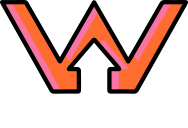 100% Australian WaterMark Approved
warning signs of a damaged sewer pipe

Damages underneath the ground are not always easy to tell because they're not visible. They could be hiding behind your walls on creeping in spaces like the basement or your driveway. Knowing the warning signs to look out for will help you predict when to call the plumbers to address it urgently.

• Discolouration – Brown or yellow coloured water coming out of your pipes indicates a buildup of corrosion or rust which cast iron pipes are especially vulnerable. Discolouration can also cause brown stains on your sink. Discoloured water is the most visible sign that you urgently need to replace or reline your cast iron pipes.

• Leaks – Leaks are also visible signs of damaged cast iron pipes. If the leaks happen in multiple areas in your home and continuously persist even after repeated cleaning, you need to make urgent contact with the expert.

• Slow Drain – When you experience slow flow or backing up, there's a big possibility that your cast iron pipe has totally failed. Cleaning it with a chemical remover is a no-no because chemicals contain sulphuric acid that will create more damage to the pipe.

• Odour – A well-conditioned sewer system should be airtight, but when corrosion starts to happen, leaks are always the result. Leaks on pipes can cause sewer gas to escape that can pose a health hazard in your home.
Cast Iron Pipe Relining Sydney REGIONS We Service Include: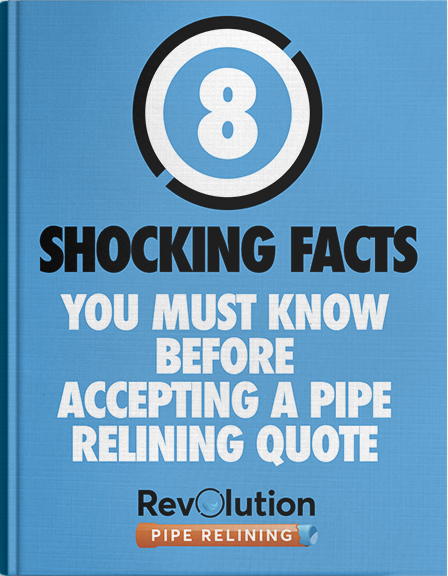 INSIDER FACTS YOU MUST KNOW BEFORE SELECTING A RELINING COMPANY.
This free report will give you 8 powerful points of information to help you select the right company to do your relining and how to ask the right questions about their service and policies.
click the blue button at the bottom of page to speak with a relining expert!
Leave the guesswork and avoid last-minute surprises before you take action. Our team is just a call away for a CCTV inspection to examine your drains. We can honestly provide you with a quote and a solution plan after the result.