Plumbing Services You Didn't Know Your Pipe Relining Northern Beaches Professionals Can Also Do
Have you ever had multiple plumbing issues, but you wish you'd only have to deal with one plumber? Well guess what, you're lucky to have landed on our page because we're going to share with you the different kinds of plumbing services we can handle. 

 

We are not limited to just pipe relining, but we can also do other types of repairs to ensure your pipeline is working at all times, 365 days a year.

 

Here's a list of other plumbing jobs we can complete with proficiency for you.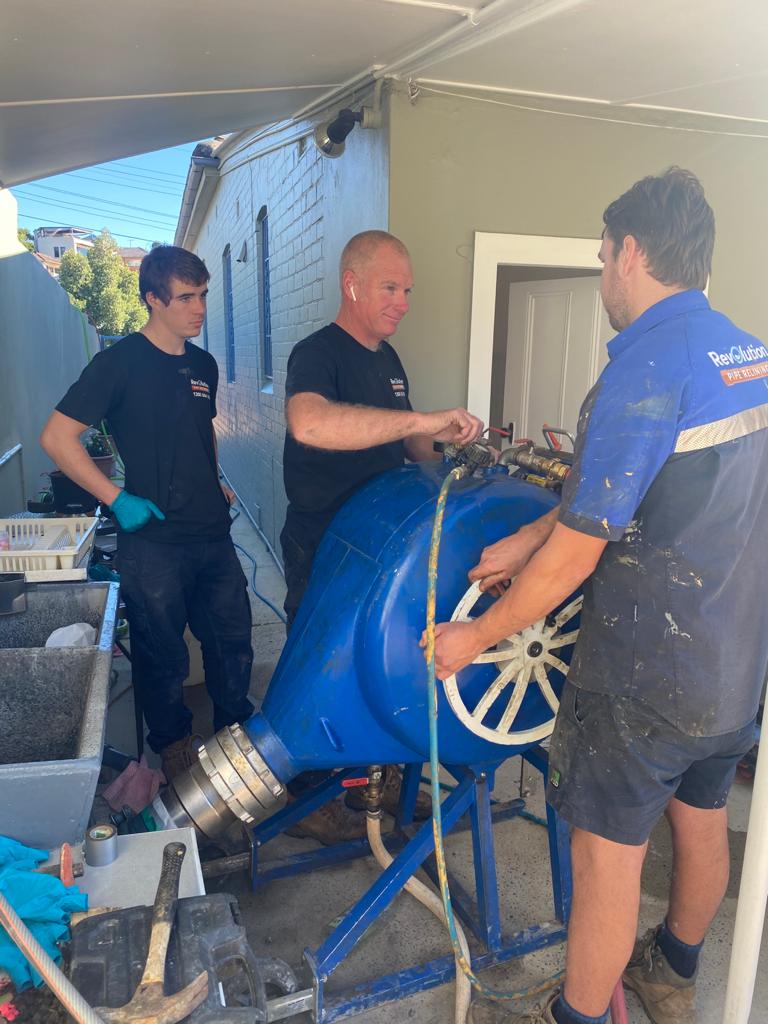 Plumbing Services You Didn't Know Your Pipe Relining Northern Beaches Professionals Can Also Do
        Drain cleaning – This is when we use different kinds of specialised plumbing tools to push, dislodge, break down, or extract a clog out of the pipe. Depending on the type of clogs, we may need to use just a plunger or an auger, but we commonly use snake drain for weak clogs. It is a long cable that we slide down the drain to feel any resistance, break them apart, and wash them down the drain. Other times we need to resort to a high-pressure water jetting machine, especially for severe clogs caused by years of buildup and tree roots. Drain cleaning should be done regularly even before you notice signs of a clog. Keep in mind, leaks can immediately develop and occur anywhere in your pipe if clogs go undetected for a long time. That means you can never tell where a flood disaster in your home could start. So never give a clog a chance to develop. You can speak with our team about how to go about this. 
        Hydro-jetting – Similar to drain cleaning, hydro-jetting is a method that Pipe Relining Northern Beaches professionals like us use to clean severely clogged sewer lines. It is more effective than using a drain snake to clear major build-up of sludge and grease that has built up overtime. It uses high-pressure water blasted inside the pipe to scour buildup quickly and easily. Compared to regular drain cleaning, hydro-jetting usually costs a little more because of the complexity and risk of the work that goes with it. It's also the type of cleaning we do before drain relining or a sewer pipe relining job to make sure the liner will adhere to the pipe properly.
        Leak detection and repair – Leak detection is another service we do to locate leaks and other damages in the pipeline. We use a special high-grade drain camera connected to a flexible cable and inserted into the main sewer line cleanout. In some instances the vent stack, and snaked through the pipes. We then watch the camera in action through a small monitor at ground level to note pipe sections and surfaces where repair is necessary. Our drain camera has the ability to pan, tilt and zoom to get a closer view of what is going on inside the pipe. We also do this procedure before relining, so we know the extent of the damage and how we should go about the repair. Without sewer camera inspection, the only way for pipeline relining professionals to find out what is going on inside the pipe is to dig through your yard and physically inspect it.
        Storm drain cleaning – Your storm drain plays a vital role in your plumbing, but it can routinely get clogged with sticks, mud, rubbish and different surprising items that find their way through the grates and into the storm drain system. Without storm drains, your homes will suffer from flooding during bouts of severe heavy rain, that's why it is important that it is kept clog-free at all times so it won't have trouble keeping up with the water. The worst thing that can happen when it gets blocked up is a flood in your home and even in the streets that can leave you with a costly repair. The reason why storm drain cleaning should be done regularly especially before the stormy months' sets in and when heavy rains are forecasted. 
        Sewer line repair – There are a couple of common reasons at which your sewer line requires repair. First, if years of buildup has developed. Second, tree roots have breached the pipe.  Buildup and tree roots are notorious in blocking up the flow of the water until the pipe reaches its point of failure. So if you're experiencing instances of clog, don't wait until your sewer pipe completely quits on you. Revolution Pipe Relining can find out what's going on inside your pipe with our sewer drain camera and fix the problem. We can carry out sewer pipe relining, drain pipe relining, cast-iron pipe relining, and trenchless sewer relining for you. These relining solutions make it easy for us to repair damaged sewer pipes with minimal disruption. 
So the next time you'd need a plumber to fix all your problems at once, don't look any further. We are your local partner to your every plumbing needs. We are experts in pipe relining services Northern Beaches, as well as other types of fixes so you won't need to hire more plumbers to do different jobs.
The fact that we are just around the corner means we have an understanding of local and state plumbing codes, including safety handling in full scale. We understand the local community's needs and will be able to fix any plumbing problems to the highest standard.
blog Pipe Relining
By admin
/ April 12, 2023
https://www.youtube.com/watch?v=IlN2BV0BUh0 Today, we're doing a 50mm patch on the floorbase of a veranda. A screw has been drilled through the...
Read More