Understanding the Factors that Contribute to Copper Pipe Relining Cost in North Shore
When considering the infrastructure of commercial and residential properties in the North Shore, the cost of pipe repairs often goes unnoticed. Typically, drains and sewer lines sustain damage infrequently, and since they are buried underground, the expense of pipe repair solutions like copper pipe relining seldom crosses the minds of property owners. However, understanding the costs and benefits of copper pipe relining solutions is essential for long-term savings and efficient property maintenance.
Knowing the potential expense of a copper pipe relining service is crucial. It empowers property owners to seek prompt professional assistance if they suspect damage to their drains and sewer lines. Addressing these issues early can minimize disruption and lead to significant cost savings. Neglecting issues like leaks can result in higher water bills, extensive property damage, and health hazards from mould and mildew growth in commercial and residential spaces.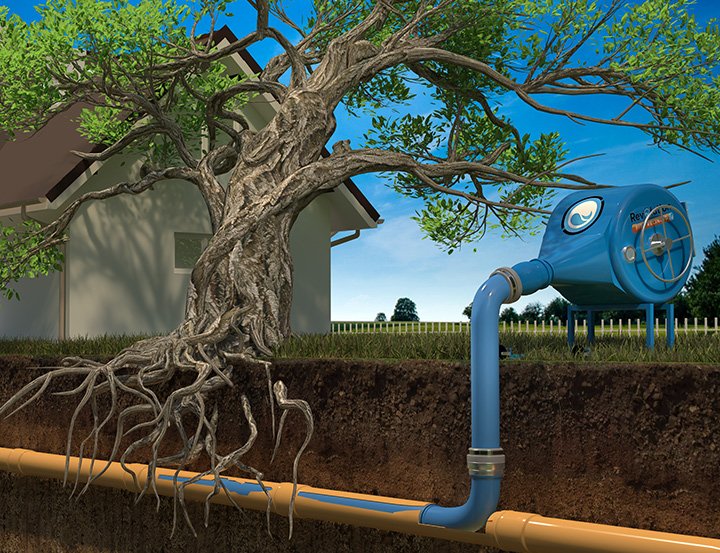 The Most Common Causes of Plumbing Issues and Signs Your Home Needs Copper Pipe Relining Services
Understanding the health of your sewer line is crucial to preventing potentially costly damage to your property. Although discussing the expense of copper pipe relining in the North Shore is vital, it is equally important to be aware of the early indicators of a compromised sewer system. Here's a more in-depth look into the common signs of a broken sewer line:
Foul Odour
One of the most apparent signs is an unpleasant, lingering smell that seems to permeate the surroundings. This stench, often resembling rotten eggs or sewage, can indicate a potential rupture or break in your sewer line.
Slow-Moving Drains
If water seems to be taking longer than usual to drain away from your sinks, tubs, or showers, this could be a symptom of an obstruction or more severe damage within the sewer system.
Blockages and Wastewater Back-Ups
Recurring clogs or wastewater that regurgitates back into your home not only creates a hygiene concern but can also be a red flag signaling profound sewer issues.
Physical Damage
Obvious signs of distress like visible cracks in walls, disrupted concrete slabs, or unusual depressions in your garden may be symptomatic of underlying sewer disturbances.
Mould and Mildew Formation
A sewer line leak can result in unwarranted moisture levels, leading to the growth of mould and mildew. Their presence may hint at hidden water leaks.
Pest Infestations
An unexpected increase in pests, especially insects or rodents, might be a consequence of sewer line complications. These creatures are often attracted to the moisture and waste present in damaged lines.
Wet Lawn or Sinkholes
A constantly damp lawn or the sudden appearance of sinkholes might signify a sewer line breach, causing water to saturate the ground above.
Acting swiftly upon observing these signs is paramount. Procrastination might result in further complications, making copper pipe relining more urgent and potentially more expensive. Copper pipe relining, a modern solution to sewer line issues, has its costs influenced by several determinants in the North Shore:
Size of the Damaged Sewer Line
Unsurprisingly, the length of the affected pipe plays a significant role in cost determination. Naturally, relining a shorter segment of the pipe is financially more feasible.
Location of Damage
Areas challenging to access, or damages situated on upper floors, might push up the price due to the necessity of specialized equipment and extra labor.
Piping Material
Traditional methods of sewer line repair can be more expensive because they involve replacing old pipes and associated removal costs. In contrast, copper pipe relining employs a durable epoxy resin, eliminating the need for replacement pipes and associated expenses.
Additional Services
The beauty of copper pipe relining lies in its simplicity. Unlike other methods, it typically requires fewer procedures and avoids the need for extensive digging or landscaping post-repair.
Choose Superior Copper Pipe Relining Solution at Revolution Pipe Relining
Are you facing persistent sewer line troubles that threaten the tranquility and safety of your haven in the North Shore? It's time to turn the tide in your favor with Revolution Pipe Relining, your go-to expert in cutting-edge copper pipe relining solutions. Imagine a world where these issues are resolved not just for the moment, but for years to come. That's the promise we bring to your doorstep. Our adept team is committed to delivering a service that's not only efficient but also ensures minimal interference with your daily life.
Suspecting a lurking issue or in dire need of a professional evaluation? Don't hesitate! Reach out to us on 1300 844 353. Let's embark on a journey of resolution with a detailed CCTV pipe inspection, laying the groundwork for a tailored solution. Request your quote today and take the first step towards peace of mind. Embrace the expertise of Revolution Pipe Relining, where we don't just fix your problem — we offer a seamless, cost-effective service that endures the tests of time. Join the revolution in plumbing solutions and witness the remarkable difference we can make!
This video will show you the comprehensive pipe relining process we undertake and how amazing your drain will look after relining.
FREE Annual CCTV Inspection to monitor our work.
LIFETIME GUARANTEE On Relined Sections
Products Made In Germany & the UK
We Will Beat Any Equivalent Quote
Interest FreeWatermark 100% Australian watermark approved
sewer pipe problems that copper pipe relining can fix

Although copper pipes are superior in almost all ways, new types of pipe surpass it. It may be relatively resistant to corrosion, but it nevertheless corrodes under certain conditions.

Corrosion and Leaks: There are many types of corrosion, but pitting is most likely to contaminate copper pipes, causing pinhole leaks.
Pinholes and leaks occur when copper oxidizes as it comes in contact with other substances, especially where water has accelerated acidity. Corrosion is hardly detected until leakages start to appear. Therefore, preventative measures significantly contribute, especially if the copper pipes are old enough. As the pipe ages, the possibility of corrosion and pinhole leaks increases.
Relining copper pipes can diminish the chances of these types of piping system to completely fail and decreases its susceptibility to water acidity.

Freezing and bursting: Copper pipes can be susceptible to bursts because of its characteristics as metal. It specifically occurs as a result of extreme temperature exposure. When exposed to cold temperatures, the water inside the pipes can freeze and expand, causing the pipes to burst and break.
Any pipe burst situation is considered to be a plumbing emergency and needs to be inspected and corrected by the experts in copper pipe relining services Sydney. When copper pipes are relined, they are covered with a non-metal coating that will make it invulnerable to bursting and freezing.

Scaling: Scaling inside metal pipes is inevitable and will result in buildups. Buildups gradually decrease the diameter of copper pipes and begin to block the water flow; this eventually reduces the efficiency of your plumbing system.
The buildups of scales inside the copper pipes cause corrosion to occur and should be addressed by pipeline relining Sydney experts to avoid causing more problems in your property. Buildups are eliminated during relining, leaving a smooth pipe surface that increases water flow.
Sydney relining solutions is the ideal fix for all copper pipe problems and even if the pipe has not shown in signs of leakages, bursting, and corrosion yet. Copper pipe relining cost is cheaper than when you wait for it to fail and requires replacement to work as previously.
What are the drawbacks of copper pipes?
With so many advantages, copper also has drawbacks compared to other types of pipes used nowadays. Disadvantages of copper pipes include;

Expensive: The most known restraint of using copper is the cost. The value of copper has dramatically increased in recent years, so today, it will require you to pay around $285 for 100 feet of piping. Therefore, we recommend that as soon as you experience problems with your copper pipes, or as soon as you can afford it, decide to take immediate action to save it from completely failing. Not only it saves you money, but also saves you time from potential future major plumbing works.

Limited flexibility: Copper is flexible as far as metals go, but plastic pipes can bend to fit into almost any space necessary than copper without problems.

BLOCKED DRAINS Sydney REGIONS We Service Include: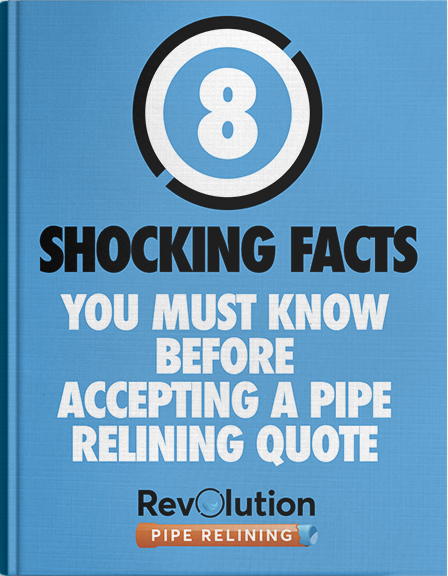 INSIDER FACTS YOU MUST KNOW BEFORE SELECTING A RELINING COMPANY.
This free report will give you 8 powerful points of information to help you select the right company to do your relining and how to ask the right questions about their service and policies.
click the blue button at the bottom of page to speak with a relining expert!
Ignoring copper pipe issues could lead to numerous problems and health risks. Therefore, the best course of action to undertake when you suspect problems with your pipes is to speak with our team for a copper pipe relining solution. We can give you an honest sewer pipe relining cost and the best fix suitable to resolve issues with your copper piping system. Relining can best do its job in restoring copper pipes back to its full functional condition.