CCTV Pipe Inspection Services in Parramatta: A Worthwhile Investment for Parramatta Property Owners
In Parramatta, a suburb renowned for its bustling life and unique mix of old and new, it's easy to forget about the intricate network of pipes running beneath our feet. These unseen heroes of our daily lives are responsible for the smooth running of our homes and businesses. Yet, when something goes awry, the effects are immediately felt. This is where the game-changing technology of CCTV pipe inspections comes in, a technique transforming how we approach pipe maintenance and repair.
CCTV pipe inspection services in Parramatta are fast becoming the trusted tool of choice for discerning property owners. By feeding a tiny camera and LED light into the unseen labyrinth of underground pipes, technicians can gain 'inside information' on the health of the property's sewer and drainage system. This technology eliminates guesswork from pipe repairs, making it an essential component of any underground drain and sewer repair strategy.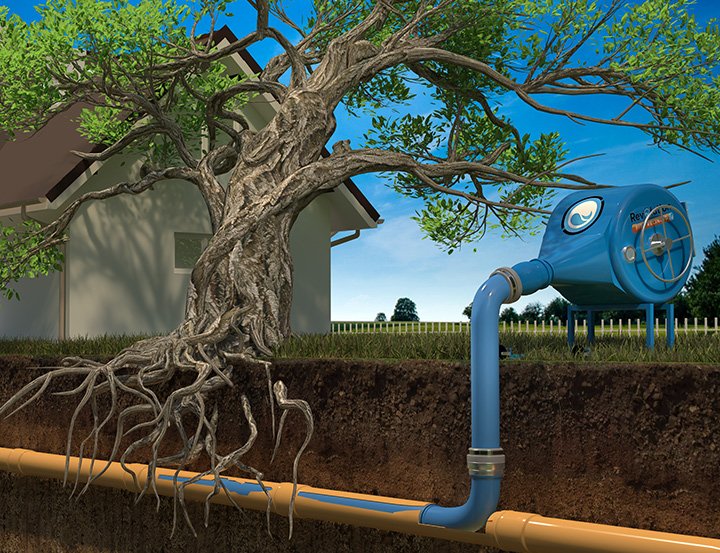 The Most Common Reasons for Obtaining CCTV Pipe Inspection Services in Parramatta
Diagnose Existing Drain and Sewer Problems
As we continue to innovate and evolve in our approach to problem-solving, one area that's making significant strides is the realm of non-invasive repair and rehabilitation strategies. Among these, CCTV drain pipe inspections are becoming a popular choice, particularly in Parramatta.
Imagine having the ability to peer into the unseen world of underground pipes, to diagnose the cause of a stubborn blockage or breakdown without any unnecessary disruption. This is exactly what a CCTV drain pipe inspection allows you to do. It's like having a secret weapon that lets you see through the earth, right into the heart of your piping system. This powerful diagnostic tool is not only non-invasive but also highly accurate, helping property owners and building managers not just identify problems, but also plan and budget for repair work with precision. It's time to embrace this technological wave, enhancing the way we manage and maintain our infrastructure.
Accurate Record Keeping of the Condition of Underground Pipes
Having a CCTV sewer pipe inspection in Parramatta before repairs commence can provide invaluable information about the cause and severity of the damage, which in turn helps to devise the most effective relining strategies and plan works. A follow-up inspection after the repair ensures the job has been done correctly and can serve as a record for insurance and warranty purposes, offering property owners peace of mind.
An Effective Preventative Approach
Even if there are no obvious signs of a blockage or break, small cracks in pipes can cause waste seepage, allow soil to infiltrate, and slow down drainage. Early detection of these issues via a CCTV pipe inspection can help address minor problems before they escalate into major ones. Regular pipe inspections can help you monitor pipe conditions and avoid expensive, unexpected breakdowns.
Gain Better Understanding of your Pipe's Layout
Understanding the configuration of your property's piping system can significantly enhance project execution and future planning. The pipe layout in many homes, particularly older ones, often proves complex and unpredictable due to factors such as terrain and initial construction decisions. A solution to this is a CCTV drain inspection. This technology allows homeowners to accurately map their piping system, overcoming the uncertainties related to hidden deviations or insufficient fall. Therefore, for those needing a comprehensive understanding of their property's underground pipe structure, CCTV drain inspections offer a reliable and informative tool.
A Crucial Measure for Landlords
For landlords and tenants, CCTV pipe inspections offer a clear way to determine responsibility in case of pipe damage. A landlord can protect themselves from significant repair costs caused by a tenant's misuse by having video evidence of the pipe's state before and after tenancy. 
On the other hand, a tenant suspecting pipe issues can request an inspection, and if refused, they can arrange one at their own expense to establish that the fault was not theirs, ensuring no bond deduction. If you notice that toilets are blocking, kitchen pipes are slow to drain, or there are unusual smells or puddles in your property, it could be a sign of an issue requiring investigation. In these cases, a CCTV pipe inspection should be carried out promptly to diagnose and resolve the problem.
Imperative Before Buying a Home
You've found your dream home, you've fallen in love with every nook and cranny, and are just about ready to sign the dotted line. But wait! Have you considered what lies beneath? It's not just the surface aesthetics that count when purchasing a home, but what's underneath too. And we're not talking about the skeletons in the closet; we're talking about the hidden network of pipes that keeps your home running smoothly.
Investing in a CCTV pipe inspection before finalizing your purchase might be the smartest move you make. This under-the-radar check can be as vital as the standard pest and building inspections, yet many overlook its importance. Why risk being caught off guard by costly, unexpected pipe repairs after you've moved in? If the CCTV pipe inspection does uncover any damage, you hold all the cards. You could negotiate to have the repair cost deducted from the purchase price, request that the current owner fixes it, or even choose to walk away from the deal altogether. 
Reliable CCTV Pipe Inspection Solutions in Parramatta
Don't leave your pipe problems to chance – choose certainty with Revolution Pipe Relining! With 18 years of industry experience, we specialize in providing comprehensive drain and sewer inspection services. We utilize state-of-the-art Ridgid cameras, combined with our team of highly skilled professionals, to deliver accurate, efficient, and speedy results. 
Our expert CCTV pipe inspections not only help identify issues but also offer a detailed layout of your property's plumbing. We will even be providing you with recommendations on how to fix the issue right away. This enables you to plan future projects with confidence, eliminating guesswork. We're just a call away at 1300 844 353. Contact us today and let Revolution Pipe Relining provide the clarity and peace of mind you need when it comes to your property's piping. Remember, when it comes to your pipes, don't just guess – trust Revolution Pipe Relining for a solution that's above the rest. Discover the difference we can make today!
OUR CCTV PIPE INSPECTION PROCESS IN ACTION
In this video, we have relined a 150mm boundary trap in the Eastern Suburbs of Sydney with the help of our CCTV pipe camera.
CTTP PIPE INSPECTION Sydney REGIONS We Service Include: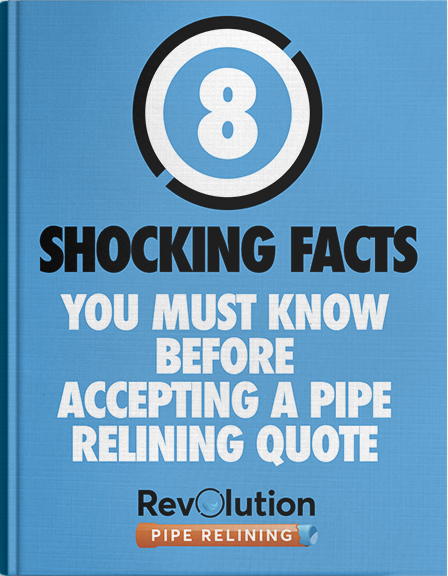 INSIDER FACTS YOU MUST KNOW BEFORE SELECTING A RELINING COMPANY.
This free report will give you 8 powerful points of information to help you select the right company to do your relining and how to ask the right questions about their service and policies.