What is CCTV Pipe Inspection in Inner West Sydney and The Importance of Choosing the Right Company for your Needs
Have you ever wondered what's lurking beneath the surface of your property? A mysterious world of plumbing and drainage systems lay hidden, often causing unexpected problems. But there is a solution that brings this hidden world to light – CCTV pipe inspection services in Inner West Sydney. 
This ingenious technology has revolutionised the plumbing industry, offering a non-invasive and cost-effective way to diagnose and fix pipe issues without the need for disruptive excavation. In the next few paragraphs, we will delve into the wonders of this technology and how it can save you time, money, and unnecessary stress.
What is a CCTV Pipe Inspection and How to Select the Right CCTV Pipe Inspection Company in Inner West Sydney
CCTV pipe inspection is a cutting-edge technology that allows plumbing professionals to inspect your drainage and sewer pipes from the inside. With a high-resolution camera attached to a flexible rod, plumbers can navigate the intricate network of pipes beneath your property. The live feed from the camera provides a clear view of the pipe's condition, pinpointing problems like blockages, leaks, and structural damage.
CCTV pipe inspection solutions in Inner West Sydney are increasingly becoming the first line of defence for homeowners and business owners alike. Instead of waiting for a plumbing disaster to strike, many are choosing proactive pipe inspections to prevent costly future repairs. With CCTV pipe inspection, you can have peace of mind knowing that your pipes are in good health or, if there is a problem, that it will be diagnosed and resolved promptly.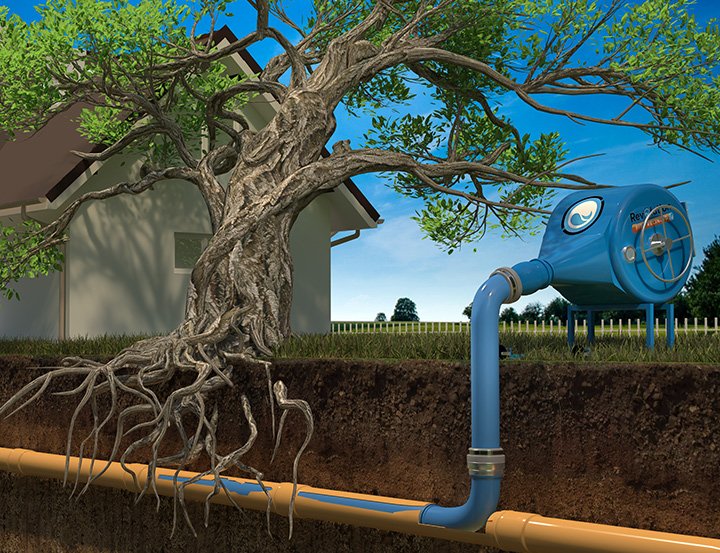 The Benefits of CCTV Pipe Inspection Service in Inner West Sydney
So, why should you consider a CCTV pipe inspection service for your property in Inner West Sydney? There are many reasons why obtaining CCTV sewer and drain pipe inspections is a worthy investment for homeowners, property managers, and business owners alike.
Firstly, it's all about precision. CCTV inspections eliminate guesswork in diagnosing pipe problems, offering precise visuals of internal pipe conditions. This accurate diagnosis allows for efficient repair and maintenance solutions, preventing unwarranted work. With regular CCTV pipe inspection, you can ensure that your pipelines receive the care and attention it needs to function optimally for years to come.
Moreover, when it comes to CCTV pipe inspection services in Inner West Sydney, you can bid farewell to the days of destructive digging and property disruption. This non-invasive approach ensures that your gardens, driveways, and flooring remain untouched. How is this achieved? The camera takes charge, effortlessly navigating through your pipes using existing access points. With its advanced capabilities, it diligently carries out the necessary work while leaving your property intact. Say goodbye to the hassle and mess associated with traditional methods. Embrace the convenience and efficiency of CCTV pipe inspection, knowing that your property will be left undisturbed. Finally, it's cost-effective. By identifying and addressing issues before they escalate into major problems, you're saving yourself from potential extensive and expensive repairs down the line.
Choosing the right CCTV pipe inspection service in Inner West Sydney requires careful consideration. Look for a service provider that is reputable, experienced, and uses the latest technology. Customer testimonials and reviews can provide valuable insights into the quality of service.
The provider should offer a comprehensive report following the inspection, including clear images and explanations of any problems found. This transparency ensures you understand the condition of your pipes and the work that needs to be done. Choosing a provider who offers follow-up services, like pipe repairs or routine maintenance, is also a good idea. This means you can rely on one trusted provider for all your plumbing needs.
First-Class CCTV Drain and Sewer Pipe Inspection Services in Inner West Sydney
CCTV pipe inspection solutions in Inner West Sydney are your secret weapon against hidden plumbing issues. With their precision, non-invasiveness, and cost-effectiveness, these services are an invaluable tool for maintaining the health of your property's plumbing system. And with the right service provider, you can enjoy peace of mind knowing that your pipes are in the best possible hands.
So, why wait for a plumbing disaster to strike? Embrace the power of CCTV pipe inspection and ensure the longevity of your pipes today. Here at Revolution Pipe Relining, we offer premier CCTV pipe inspection services that allow residential and commercial property owners in Inner West Sydney and beyond to make the right decisions and restore the functionality of their underground drains and sewer lines. If you wish to learn about our CCTV drain pipe inspection solutions or request a no-obligation quote, call our direct line on 1300 844 353 today. With more than 18 years of expertise in providing CCTV inspections, you can be confident in knowing your property is in the right hands.
OUR CCTV PIPE INSPECTION PROCESS IN ACTION
In this video, we have relined a 150mm boundary trap in the Eastern Suburbs of Sydney with the help of our CCTV pipe camera.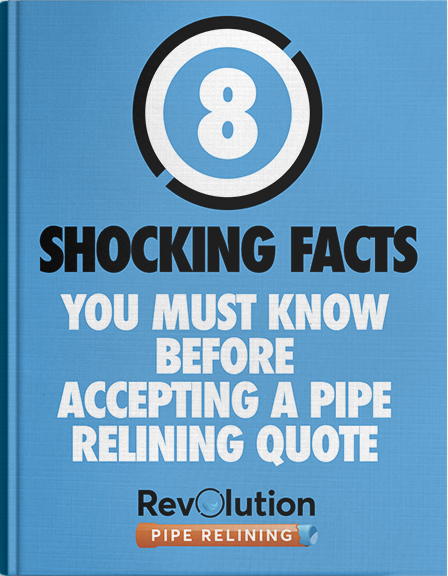 INSIDER FACTS YOU MUST KNOW BEFORE SELECTING A RELINING COMPANY.
This free report will give you 8 powerful points of information to help you select the right company to do your relining and how to ask the right questions about their service and policies.