Relining Solutions in Sydney
Relining Solutions: A non-invasive, time-efficient and inexpensive fix for all sewer problems
As sewer pipes age, they experience deterioration that will lead to several plumbing problems. Despite regular sewer drain cleaning and maintenance, the sewer lines wear out – that is inevitable. But, even if it gets to this point, there's still a way to fix it. With the right decision, you can save your sewers from completely failing with relining solutions. The increased adaptability of this method in Sydney has brought so many advantages not just to us, but most especially to the property owners who now have first hand experience of these advantages. Hopefully this page will give you pieces of noteworthy insights on your next step when you experience sewer problems.
In the past, when sewer pipes deteriorated, repairing and replacing it through excavation was the standard and ONLY option for plumbers to resort. This method is relatively risky due to the invasive processes it generally involves; not just to the property owners but as well as for the plumbers like us. Fortunately, with the latest advancement in plumbing technologies, gone are the days when pipe repair can stretch to days, and restorative works are necessary! We now have a go-to solution to repair damaged pipes without physically excavating it – less work, less risk! Relining solutions is by far the most ideal method not just for homes, but as well as for commercial spaces where business operations cannot be disrupted.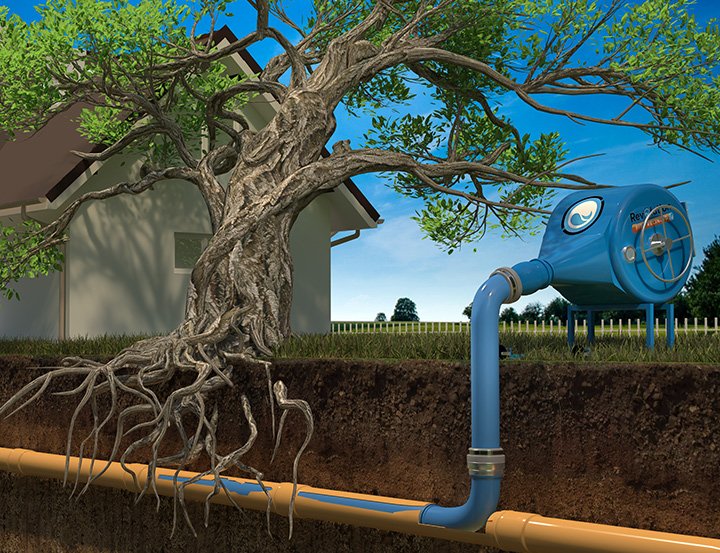 What are Relining Solutions?
This method to repair corroded or damaged sewer pipes through relining the inside walls of the existing pipe have made our lives easy. The key aspects of this method are its ability to repair sections of the pipe or the entire length, with a far more durable and long-lasting result. It is time-efficient, easy to install, has longer lifespan, minimally invasive, and most of all, it does not leave you needing to break the bank to afford it because digging is limited and or not necessary at all. As you know, plumbing repairs can get pricey when it involves working around trenches.
In addition, due to the key advantages of Relining Solutions Sydney, it has become the standard for plumbers for rehabilitation and reducing water loss in residential and commercial spaces. And, as it has been proven, this solution does not leave you footing the bill for remedial works. That means, pipe relining cost is cheaper as opposed to the traditional pipe repair.
While there are other different types of plumbing relining techniques, pipeline relining, or the CIPP (Cured-in Place Pipe Lining) is the most commonly used and is the same technique we employ to restore the condition of the sewer lines. Essentially, the process involves slipping a felt tube liner made of fiberglass into the existing pipe to seal cracks, leakages, and disconnected joints without digging large holes and long trenches to replace or repair sewer pipes.
What are the Relining Solutions key advantages?
Time-efficient – The fact that relining is trenchless, repairing the pipes will only take in a mere matter of hours. Excavation and remedial works are the reason that sewer pipe repair can take days or months in the past.


Longer lifespan – Relined sections of pipes are backed with a 100% guarantee and are more durable. It is high-resistant to corrosion and other underground conditions. The pipe is seamless and jointless that enables the water to flow more efficiently than before.


Inexpensive – Plumbing jobs can only get costly when it involves excavation because of the other necessary jobs required to prepare and carry out the work successfully. This solution skips the digging which means a cheaper pipe repair method compared to the old way.


Minimally invasive – As opposed to the traditional dig-and-repair method, relining avoids environmental repercussion that can be costly to remedy since it is a trenchless method. In most cases, plumbers only need a single entry point to access the pipe for repair, no need to dig holes in your walls, driveways, or your gardens – Saves your garden or trees that took you years to grow verdantly!


Learning the key advantages of these pipe repair methods would by now give you clarity on the next step you should undertake when you experience drains or sewer problems; this is not only suitable for residential but as well as for commercial spaces.
This video will show you the pipe relining process and how amazing your drain will look and function after relining.
FREE Annual CCTV Inspection to monitor our work.
LIFETIME GUARANTEE On Relined Sections
Products Made In Germany & the UK
We Will Beat Any Equivalent Quote
Interest FreeWatermark 100% Australian watermark approved
how is relining solutions undertaken?

What used to be lengthy and time-consuming pipe repair procedures has now revolutionized into a more compact and easy to manage methods with Sydney relining solutions. It involves five steps that help us carry out the work with a high success rate.

CCTV Inspection – A tiny digital and professional-grade drain camera is slipped through the pipe to get a more focus view of the interior to identify any forms of defects. This procedure helps us leave the guesswork and determine the factors we need to consider such as the type of materials, length of the liner, the dimension of the pipe, accessibility of the existing, etc. which are all determinants on how much you would be paying to complete the job.

Clearing obstructions – Before the work commences, we ensure that the pipe is free from all elements that have built-up due to daily use. We use a high-pressure jetter to perform this step, and if in any case your pipe is invaded with roots, we make sure to trim it all and clear with the water jetter. This step is carried out meticulously as the cohesion of the liner inside the existing pipe depends on its structural and physical integrity.

Installation – This is another process that requires precision to secure proper cohesion between the walls of the old pipe and the liner. We use an epoxy-saturated liner slipped into the old pipe through a single access point to repair any defects present on the pipe. We inflate a rubber bladder inside the pipe once the liner is pulled into place. The bladder will then compress and secure the epoxy-liner inside the old pipe.

Curing – Regardless of the technique, epoxy resins can cure at ambient air temperatures while others require heating the resin to specific temperatures for it to set properly. Depending on the temperature applied, curing can take up to 2 hours and once fully cured, we deflate the bladder and pull it out, leaving a durable, brand-new-like pipe with a longer lifespan.

Final check ­– To conclude the success of the relining, we perform a final CCTV camera pipe inspection to check any signs of installation defects. Our service doesn't stop after the job is completed. We will arrange a visit annually to monitor our works and if further repair is required.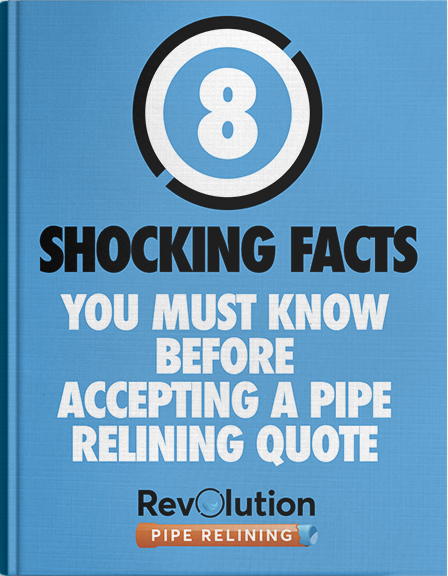 INSIDER FACTS YOU MUST KNOW BEFORE SELECTING A RELINING COMPANY.
This free report will give you 8 powerful points of information to help you select the right company to do your relining and how to ask the right questions about their service and policies.
click the blue button at the bottom of page to speak with a relining expert!
A damaged sewer that is left unrepaired can lead to potential health risk, substantial property damages, and can even result in unexpected home renovation. The best decision to make when you experience these problems in your property, or even if you haven't yet, is to immediately speak to our team for drain inspection. Our team can inspect your sewer pipes for any defects and has all the tools, technology, and solutions ready to restore your sewer pipes to its full-functional state. We have comprehensive knowledge in Residential Pipeline Relining and Commercial Pipe Relining Sydney services. When you decide to reline with us, you have nothing to lose because you will not be paying for the job, but, for the long-term convenience and freedom from plumbing headaches!