Commercial Pipe Relining in Sydney
Commercial Pipe Relining Sydney: The most successful fix for commercial drains problem
As a commercial property owner or a manager, you consistently work towards excellent client satisfaction by ensuring the property is neat and in good structural and tenancy state. You want everything to run smoothly in your building so that all clients can make full use of all the amenities and facilities. However, on top of everything that requires attention in every commercial space, don't you know that the plumbing system is the most essential but often overlooked? In most cases, based on our experience, it only received attention when plumbing emergencies arise.
Plumbing is usually the least of anyone's mind, but it always pays off to have a preventative measure in place and regular plumbing checkup in commercial spaces. Why is this important? Any interruption in either water service or drain flow can be disastrous. One leaking tap or clogged drain can create chaos behind the scenes – stressed staff and tenants. A small drop of water may seem insignificant, but if allowed to persist, over time, this could add up to your operating expenses and result in more issues down the line. An unresolved clogged drain, on the other hand, can lead to potential property risks and health hazards due to swarm of bacteria that can reside on the stagnant water. Sound gross yeah?
For facilities with multiple plumbing fixtures interconnected, the plumbing system must be fully functional. If not working as intended to be, this could lead to a costly repair that can halt your client and your business operation, thereby, result in unsatisfactory client experience.
If you're a commercial property owner who wants to take your business to the next level and wants a smooth-running business operation, it is critical to also put high regard to your plumbing system. In that sense, when a plumbing problem strikes, take immediate action or decide to organize a repair that can guard you against having to deal with any issues at all.
Commercial spaces represent an environment where water supply and adequate drainage are highly critical. Hence, they require a well-designed and well-maintained plumbing system, and most of all, a reliable commercial pipe relining Sydney company that can help you achieve a commercial place that doesn't require a lot of attention. How's that possible? through sewer pipe relining.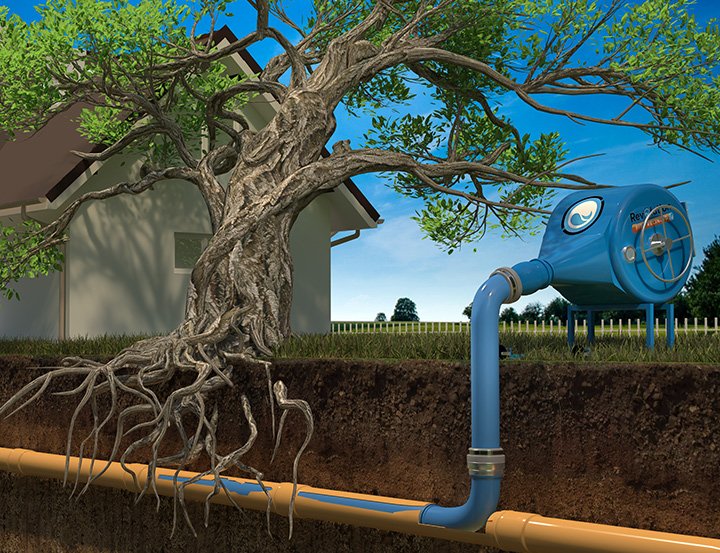 Say goodbye to repeated costly drain pipe repair with Sydney relining solutions
In a facility with numerous plumbing fixtures, it is almost inevitable not to run into plumbing problems. Some of them are just minor nuisances that can be avoided with timely plumbing maintenance, whilst others require extensive repair to restore the plumbing system to its full-functional state through pipe relining. So knowing a little bit about a commercial plumbing system, how to take care of it properly, thereby, taking consideration of the timely repair and maintenance will serve you well when you're still on the planning stage or now that your commercial property is in operation. It's also good to know the factors you may be currently experiencing, why you need a drain pipe relining, or sewer pipe relining now, and not later.

• Old building  – Old buildings built before the mid-80s are built with cast iron piping that is vulnerable to corrosion, rust, and root intrusion. It is now reaching its remaining service life and can jeopardize the functionality of the sewer system when continuously used. In what sense? Cast iron pipes are made of metal; they age and deteriorate due to various aggressive factors, like tree root intrusion surrounding the pipes. Roots can all the more lead to a reduction of pipe's capacity and make it fail as it makes its way through the pipe and creates leaks and blockages.
If your building is old or the plumbing system is old, chances are you have a cast iron pipe requiring either restoration, through cast iron pipe relining, or a replacement. Cast iron pipes may be durable, but your only best chance to keep your property's plumbing system to continue working in full functionality without replacing it is through relining.
• Increased water consumption – As often the case, the main culprit of skyrocketing water bills are mysterious leaks. Small visible leakage seems insignificant, but hidden leaks in your building is a serious matter. Ignoring faulty taps can turn a simple repair into a repair that can cost you a massive amount.
 
A small leak can send 3 gallons of water down the drain a day. When you do the math, that means 9 gallons of water if you have 3 leaking taps in your facility. Not to mention the work needed to locate mysterious leaks that can potentially go on for weeks before your building technician can identify. Some studies reveal that on average, leaks can produce almost 10,000 gallons of wastage in a household every year, and this volume is enough to fill a swimming pool. How much more if the leaks are happening within your facility.
How are drains relined in commercial spaces?
Drain pipe relining is a simplified and cost-effective method to repair damaged portions of the drains. Since it is a trenchless method, it is less disruptive as opposed to conventional pipe repair. It is a means to provide commercial property owners like you the much-needed rehabilitation services to save your drain pipes from further damage and deterioration without disrupting your business operation.
In essence, we use fibreglass or flexible felt tube liner saturated with a self-hardening epoxy inserted into the sewer pipe; it is installed from one access point, and less likely excavation and going through the walls is necessary, hence any remedial works are also avoided. This type of relining is suitable for both horizontal and vertical pipe relining in commercial spaces.
To give you a clear picture of why you should consider it now, think about this: hiring us for blocked drain clearing costs you approximately $340+ GST for the first hour. If we come once every year in 10 years, you'll spend $3,740 or twice per year $7,480. If the job requires us more hours every visit to fix your drain, the price will be much higher. Chances are, your drainpipe is still not fixed after spending all of the money. By this time, the money you spent may have already saved you a massive amount when you've decided to reline the first time it happens. 
So regardless if you're experiencing the scenarios above, it is more sensible to repair your sewer as soon as you can afford it, if you're better off running your business smoothly. Commercial pipe relining cost is still cheaper than when you wait for your entire sewer system to completely fail.
This video will show you the comprehensive pipe relining process we undertake to ensure your commercials drains are back to its full-functional capacity after relining.
FREE Annual CCTV Inspection to monitor our work.
LIFETIME GUARANTEE On Relined Sections
Products Made In Germany & the UK
We Will Beat Any Equivalent Quote
Interest FreeWatermark 100% Australian watermark approved
preventative measures are invaluable, but commercial pipe relining is long-lasting.

In conclusion, property preventative measures are an invaluable protection method to ensure your building is safe and in good structural and tenancy state through maintenance and regular checkups. It helps you sustain the functionality of several aspects of your property that have worn-out either by normal wear-and-tear, deteriorated due to environmental conditions, or, just failed because of the materials used, or its technical limitations. Your plumbing is no exception. So the sooner you reline your sewer drains, the better. It does not only prevent your drains from further deterioration, but also provide you with a more efficient and long-lasting pipe replacement.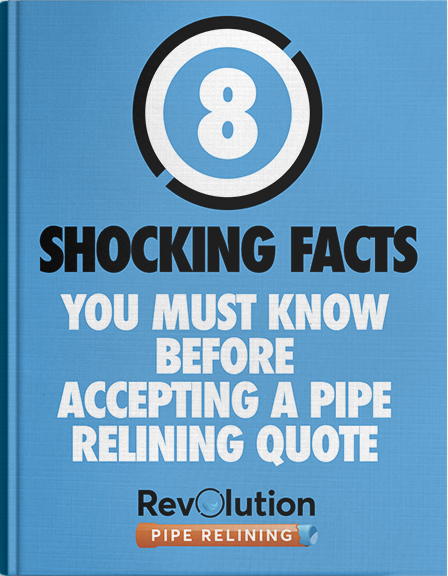 INSIDER FACTS YOU MUST KNOW BEFORE SELECTING A RELINING COMPANY.
This free report will give you 8 powerful points of information to help you select the right company to do your relining and how to ask the right questions about their service and policies.
click the blue button at the bottom of page to speak with a relining expert!
Your sewer pipe is an essential part of your property. If you can't afford a day without business, or halt your tenant's business because of an emergency repair, decide to speak with our team now. We're just a call away for initial CCTV inspection and to discuss how we can get started.