Many Property Owners Don't Realise They Need Stormwater Pipe Relining Until it's Too Late. Find out Why:
If you are a Sydney property owner you are more than aware that when it rains, it rains in Sydney. Sometimes it's so intense that over 100mm can pour down in a few hours…

When this happens your stormwater drainage system is working over time and generally older stormwater systems can not keep with the water flow demand. Especially if the drains are blocked with tree roots, mud and leaves.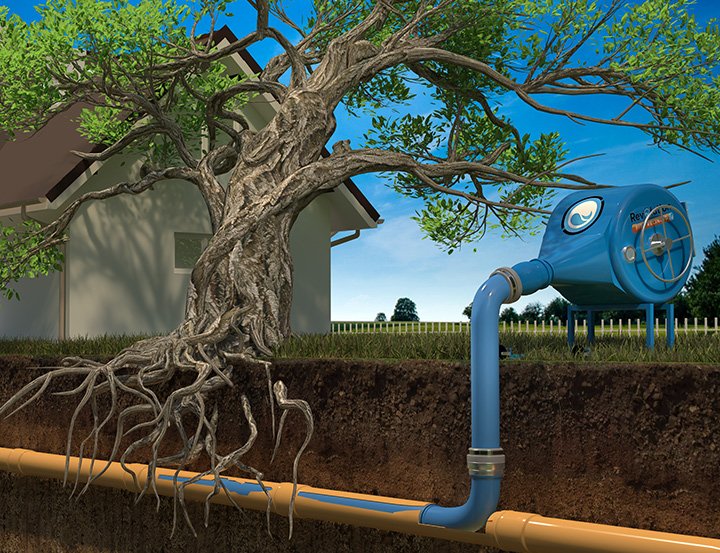 When should I Contact A Stormwater Pipe Relining Company?
The biggest problem with severely blocked stormwater drains and when pipe relining companies get a call up is when it's too late. It's when your house or property has flooded  as the water literally has nowhere to go except back up the drain towards your house!
Unlike a blocked sewer where you instantly know you have a problem as your toilet won't flush, with stormwater you generally don't realise there is a problem as you are inside when its raining, so if there is a little flooding you may just assume it's the rain and not your stormwater backing up.
How Do I Know If I Need to Think About Relining Stormwater Pipes?
Blocked downpipes and overflowing or sagging gutters are common signs of a damaged stormwater drainage system. These problems prevent water from traveling down the downpipe. Aside from these, stormwater grate drains filter out relatively large objects, however many small objects such as soil and small rocks fall straight through the cracks and build up in your stormwater drain. These problems affect the condition and lifespan of stormwater pipes. To avoid these, it helps to have an idea on how you can best manage your stormwater catchment system.
• Keep a well-maintained roof and gutters, free from buildups and debris.

• Clear any blockages on the downpipes.

• Trim hanging tree branches and leaves.

• Keep the areas around the drain clear from any debris.

• Clearing excess loose soil, mulch, and garden waste to prevent it from being carried into stormwater drains that will cause them to block.

• Replace drain cover with a more reliable one.
This video will show you the stormwater pipe relining process and how amazing your drain will look and function after relining.

FREE Annual CCTV Inspection to monitor our work.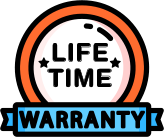 LIFETIME GUARANTEE On Relined Sections

Products Made In Germany & the UK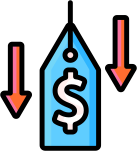 We Will Beat Any Equivalent Quote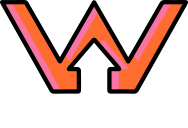 100% Australian WaterMark Approved
If you've done all preventative measures yet still experiencing problems with your stormwater drains
Then connecting with a company that does stormwater pipe relining Sydney to restore the integrity of your stormwater drain pipes is the best thing to do. Doing this will give you confidence that you will never run into a stormwater pipe problem that may expose you and your community to flood and health hazards.
Stormwater Pipe Relining restores the integrity of stormwater drain pipes
Fully-functional stormwater drain pipes are essential in preventing flooding and water damage to residential, commercial, government structures such as streets, sidewalks, etc. and even beneath the ground structures. Therefore, it is immensely helpful to rectify any issues as it arises and before any storm events.
Relining Stormwater Pipes is an effective approach to restore stormwater drain integrity; it is suitable for residential and commercial areas and can be used to repair downpipe and horizontal pipe damages. It has made the repair very easy, especially where downspouts are on the outside of a property and the repair needed can be easily identified. Even with concealed stormwater pipes, repairs can be carried out in a mere matter of hours as excavation is not necessarily required. 
STORMWATER PIPE RELINING Sydney REGIONS We Service Include: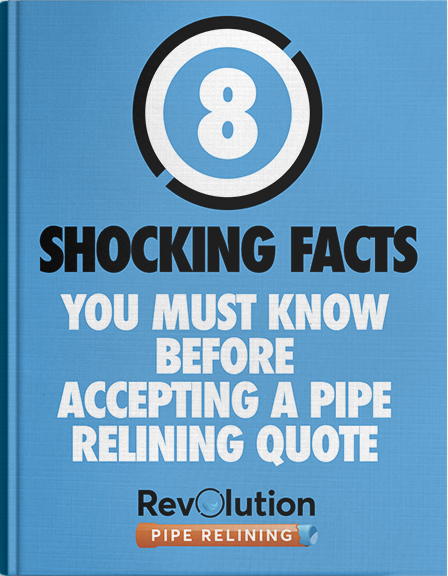 INSIDER FACTS YOU MUST KNOW BEFORE SELECTING A RELINING COMPANY.
This free report will give you 8 powerful points of information to help you select the right company to do your relining and how to ask the right questions about their service and policies.
click the blue button at the bottom of page to speak with a relining expert!
Here at Revolution Pipe Relining, our approach and the relining material are unmatched in lifespan, economic advantage, installation flexibility, and environmental impact that makes us the number choice in stormwater pipe rehabilitation in Sydney. To execute the repair process successfully, our team meticulously inspect the damaged pipe, locate any leaks and cracks, and clear blockages first. Using a fibreglass or flexible felt tube liner saturated with the epoxy-resin mixture, we apply the epoxy-resin mixture into the damaged pipe and ensure cohesion between the interior of the old drain pipe and the outer layer of the flexible felt tube liner. The epoxy-resin is allowed to cure in a given time, hardened, and restores the stormwater drain to full functionality. The result is a new and more durable stormwater pipe with high resistance to corrosion and tree root penetration which is usually the reason when drain fails.
In the past, the process and pipe relining cost to repair a stormwater pipe problems were time-consuming, strenuous, and expensive because the only option was to dig up the damaged pipe and replace it. Excavation and the remedial cost were incorporated in the repair cost resulting in a lengthy and much expensive repair.
Nowadays, stormwater pipe relining addresses this challenge in a more compact approach yet provides more advantages compared to the traditional repair. Our team has been applying this type of repair for our residential and commercial customers, and we've seen great results. It does not only prevent the residential and commercial customers from environmental and property damage, but it also helps maintain Sydney in a livability state.