AVOID UNWANTED COSTLY AND DESTRUCTIVE PIPE REPAIR WITH DRAIN RELINING
When your sink suddenly stops draining, your first instinct will always be to try to fix it yourself, which is great! But, don't you know that improper fixing can make your drains take the beating and eventually collapse? The drainpipe that has failed often ends up in unwanted replacement which we're all aware can be costly and invasive to the environment because the pipe needs to be dug up. Something no one likes, right? Whilst you can't escape plumbing troubles, you can escape from repairs that would necessitate excavation. Fortunately, with Drain Relining, where drains get clogged, or cracks and leaks have occurred, repairing is not as complicated as it was in the past.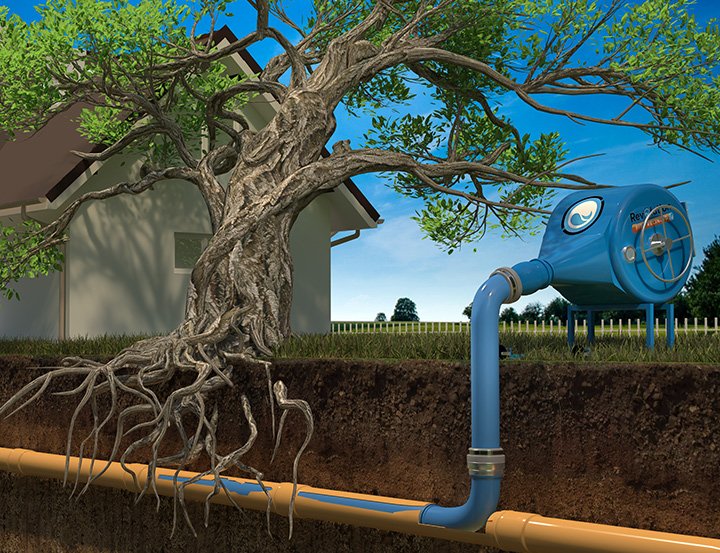 Drain Relining or Drain Pipe Relining is the method of repairing a damaged drainpipe but not necessarily extracting it. Unlike the traditional method, Drain Pipe Relining is easy to install, cheaper in cost, and non-destructive. With this method, the drainpipe is relined, which means, the defective pipe is not physically excavated from the subsurface but is cured inside using a felt-tube liner made of fibreglass inserted into the pipe. The liner goes through a curing process, seals all cracks, breaks, and leaks and serves as a more durable, replacement pipe. The fact that excavation is no longer demanded on this drain relining Sydney method implies a cheaper drain relining cost over replacement.
WHEN SHOULD I CONTACT A DRAIN RELINING OR PIPE RELINING COMPANY?
The common mistake that property owners make is to wait until plumbing emergencies strike or when it's too late before contacting a plumber or pipe relining services Sydney company. You try to resolve the problems yourselves (nothing wrong with that), however, if you lack skills and tools to carefully and properly undertake the repair procedures, your effort will be all for nothing. Why is this so? Mistakes when attempting to fix plumbing problems can put more stress on your plumbing system and can result in complete failure over time. For example, excessive pouring of chemical clog remover in the porcelain toilet in the hopes to clear blocks quickly can cause it to crack when the chemical sits longer than recommended. Drain clog remover works in particular situations, but using them too much can corrode your pipes. Also, most plumbing jobs require basic tools but, there are various types (augers and snakes) for specific fixtures. Using the wrong tool for a job can cause severe damage, at worst. The best decision to make when you start experiencing drains problems is to let the drain pipe relining or sewer pipe relining experts, like us to save your drains from further deterioration or to completely collapse.
This video will show you the drain relining process we undertake to restore the drains to its full-functional condition and how amazing your drain will look and function after relining.
FREE Annual CCTV Inspection to monitor our work.
LIFETIME GUARANTEE On Relined Sections
Products Made In Germany & the UK
We Will Beat Any Equivalent Quote
Interest FreeWatermark 100% Australian watermark approved
WHEN SHOULD I CONSIDER DRAIN RELINING?
If you find yourself over your head and your efforts of trying to fix your drains problem didn't work at all, maybe you have a severe drains problem that needs more than just clearing clogs or a temporary fix. We've outlined a few major reasons why drain relining is something you need to consider without delay.

Old plumbing – If your house was built three to four decades ago, there's a big chance that you have old plumbing composed of clay pipe material. Clay pipes sitting underground for over three decades experience different climate changes that reduce the quality of the pipes over time. They are made of porous and tend to attract aggressive tree roots. Your antiquated pipe is now approaching its end of service life and as these roots expand inside, it overwhelms the pipe and causes it to totally fail.

Repeated repair – Repeated repairs can range from frequently clogged drains, unpleasant smell, and water backing. These are common warning signs that your plumbing requires more than just repeated repair or maintenance. Repeated repairs cost you more than when you decide to reline your pipe as soon as these warning signs start to exhibit; this is because, if you hire us for blocked drain clearing, it will cost you $340+ GST approx for the first hour, which means $3,740 if we come 10x every year. The same is true with other contractors. So, it's just more sensible to reline as soon as you experience a drain problem than wait until the issue has gotten worse.

Burst pipes – Oily materials increase the pressure of your entire plumbing when left not maintained; this may look harmless but, as it cools, it sticks to the pipe's wall and forms buildups. As this happens, it reduces the capability of the pipe to deliver the waste material to the mains sewer system, and expands pipes until they burst. Freezing water can also contribute to this problem. When water freezes, it expands in volume by about 9% and expands the pipe with enormous pressure. No pipes can hold that much pressure, so it breaks open.

Root intrusions – Drain pipes tend to attract roots as they seek moisture. The roots can make their way into the pipe through the leaks and eventually cause it to clog. Apparently, there is no easy nor shortcut fix for this problem. It requires the right skills and tools to completely remove the blogs.
Deterioration and rust – Pipes that are made of steel material inevitably rust; this is because of exposure to moisture and other oxidizing agents common to metal pipes. Rusting weakens the structural integrity of your pipes, which often leads to leakage.

Sometimes, it takes more than just guesswork to find out the issues down and beyond the drain. If you're concerned you might have these issues taking place in your plumbing, take immediate action right away before it's too late.
what can i benefit from it?
If you're looking for a pipe repair service in Sydney where the advantages outweigh its cost, you are in the right place. Where drain pipes need rescue from completely failing, drain pipe relining can do the job. Relining the pipes will restore its condition like when it was first installed, but more durable and has a longer lifespan. The key feature of this technology that includes easy to install, non-destructive, inexpensive, time-efficient, and is backed with full proof guarantee up to 50 years makes it a standard choice for many customers.

Shorter repair time – The fact that this method doesn't require digging holes and long trenches, and going through your walls makes the repair time shorter compared to the traditional method. Suitable for commercial spaces where disruption during repair must not happen. Works that involve excavation and restoration make the repair time-consuming.

Longer life cycle – Relined sections of pipes become high-resistant to corrosion and other underground conditions. The pipe is seamless and jointless that enables the water to flow more efficiently than before. It is also backed with a guarantee for 50 years.

Inexpensive – Repairs can get expensive when working around trenches. The fact that this method is trenchless makes it cheaper over the old way.

Non-destructive – Opposite to the traditional dig-and-repair method, relining avoids environmental repercussions that can be costly and difficult to reverse. Often, plumbers don't need to access manholes to successfully repair the pipe, unless necessary.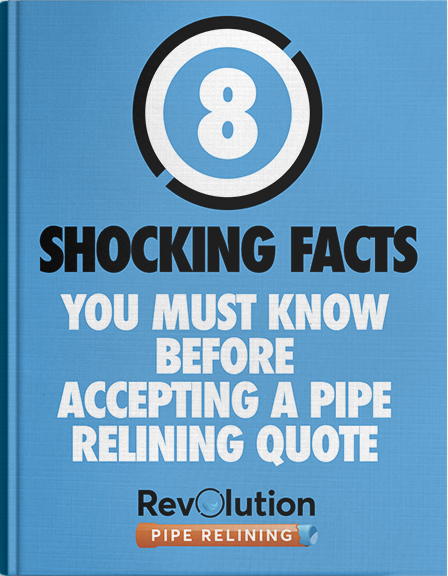 INSIDER FACTS YOU MUST KNOW BEFORE SELECTING A RELINING COMPANY.
This free report will give you 8 powerful points of information to help you select the right company to do your relining and how to ask the right questions about their service and policies.
click the blue button at the bottom of page to speak with a relining expert!
Troubles with drains is a situation that is better to be left for drain relining companies Sydney, like us to do. We have the knowledge, skills, tools, licenses, and experience to handle any plumbing disasters, whether we tie up loose ends for you, or we do it first hand. When you reline with us, you can make sure your drains are restored with a high-grade performance no matter how simple or complex the problem is.