Dependable Junction Patching Services in Central Coast
Revolution Pipe Relining offers an array of pipe relining and rehabilitation solutions systems to repair and reinforce main lines. However, lateral connections often require additional attention. Our junction patching process eliminates the need for extensive digging by providing trenchless technology that is typically combined with thorough cleansing and inspection of linked satellite lines. We utilize CCTV inspection when possible to best assess ahead-of-time what reinforcements may be necessary prior to starting our junction patching services in Central Coast.  
From fiberglass-reinforced lining to other innovative materials, modern advancements in the drain cleaning and plumbing industry have revolutionized how contractors approach relining and repair jobs. Here at Revolution Pipe Relining, our technicians are now able to take on non-circular projects such as lateral or junction lines with greater confidence thanks to highly durable products that can restore strength across a range of pipe shapes and sizes.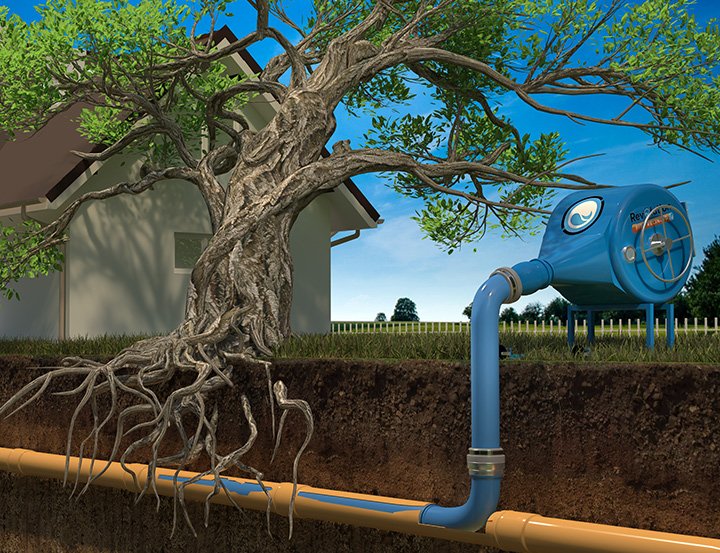 Our Premier Junction Patching Services in Central Coast Makes Use of the Best Products, Processes, and Technologies
Revolution Pipe Relining is on the cutting edge of reinforcing aging junction lines with fiberglass-reinforced liners. This new technology adds greatly increased strength to satellite lines, yet does not reduce diameters substantially in comparison, a major benefit for pipeline rehabilitation projects. We use industry leading UV-cured liners combined with our expertise to ensure an unmatched solution for sustainable infrastructure solutions.
Here at Revolution Pipe Relining, we take the responsibility of protecting your sewer and stormwater junctions from potential tree root intrusions very seriously. We go above and beyond what is required by Australian Standard 3500 when it comes to installing additional junction lines with a minimum of 400 mm coverage. This provides superior protection against tree root intrusion for years to come. Moreover, we only use superior-quality materials such as fiberglass junction patches manufactured by reputable companies that guarantee strength and durability. Put your trust in us and rest assured that your sewers and stormwater junctions will remain free from pest tree roots thanks to our efficient, superior protection measures.
When it comes to junction repair or lateral line clearing, Revolution Pipe Relining is the go-to name in Central Coast. We understand just how important it is to carry out timely and cost-effective repairs of all junctions between main lines and lateral connections. That's why we always begin our process with a thorough CCTV sewer pipe inspection, giving us an accurate understanding of the structural damages present at each junction or lateral line. Our expert technicians will then provide you with honest advice on the best repair services needed for those structural issues. As always, our goal is to deliver premium completion of the job while keeping your costs down. If you need reliable junction patch repair services in Central Coast, trust Revolution Pipe Relining to get the job done right.
Hassle-Free Junction Patching Services in Central Coast
At Revolution Pipe Relining, we have a deep commitment to the quality of work that we deliver. We understand that not all companies operating in Central Coast offer junction patching services due to their complexity, but our experienced and knowledgeable team has developed effective solutions for any type of situation. As part of our dedication to ensuring excellent performance, we always recommend installing fiberglass junction liners where appropriate. Such superior product offers superior strength and durability for non-circular shaped pipes than conventional methods, sparing you potential costly repairs in future. Our junction patching services in Central Coast guarantee that your pipes will remain structurally sound and reliable long into the future.
Revolution Pipe Relining is the ultimate choice for junction patching and repair of sewer and stormwater infrastructure in Central Coast. Our trusted team of pipe relining technicians are experts, equipped with years of experience, specialising in commercial and residential sewer pipelines. We use advanced techniques and the latest equipment to repair damaged pipes quickly and efficiently all while minimising disruption to your day-to-day operations. We provide fast, reliable services for a full range of pipe repairs such as joint patches, shoulder repairs, spot repairs, break fixes and even more. Regardless of the severity of your pipe predicament Revolution Pipe Relining has got you covered with our comprehensive junction patching services that deliver outstanding results every single time. So contact us today to learn about our junction patching services or request for an estimate.
Junction Patching IN ACTION
In this video, you can see how we install a junction patch over a junction cut. When a junction is cut out (reinstated) with a robotic cutter, if there are tree roots or a break within 400mm of the junction, a junction patch must be installed to protect the pipeline from having tree roots re-enter around the junction cut! Watch the entire vired to see the before and after results.
JUnction Patching Sydney REGIONS We Service Include: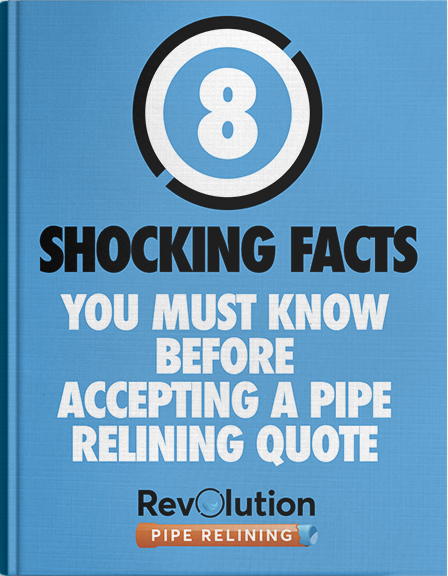 INSIDER FACTS YOU MUST KNOW BEFORE SELECTING A RELINING COMPANY.
This free report will give you 8 powerful points of information to help you select the right company to do your relining and how to ask the right questions about their service and policies.